Lufthansa receives San Francisco International Airport/Community Roundtable Award for the "Quietest Overall Airline"
Carrier recognized for its efforts in lowering noise emissions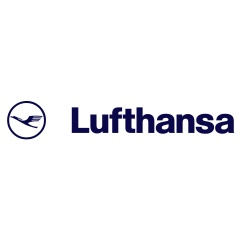 Lufthansa, once again, has been recognized for its leadership role in environmental responsibility with receipt of the San Francisco International Airport/Community Roundtable's Jon C. Long Fly Quiet Program Award for the "Quietest Overall Airline". The award was presented at the Louis A. Turpen Aviation Museum and Library at San Francisco International Airport on Wednesday, June 1.
Implemented by the Aircraft Noise Abatement Office, the San Francisco International Airport's (SFO) Fly Quiet Program is a Roundtable initiative to encourage individual airlines to operate as quietly as possible at SFO. The airline's top scores in the "Fly Quiet" category reflect Lufthansa's pioneering efforts to reduce its noise footprint. The initiative especially applauded Lufthansa's continuous fleet modernization and corporate initiatives to reduce noise.
Until 2025, Lufthansa will take delivery of a total of 251 low-noise and highly fuel-efficient aircrafts. Through this multi-billion dollar investment, the airline proactively reduces the noise burden on people living close to airports. In fact, Lufthansa is the first airline in the world to equip its Airbus A320 short and medium-haul aircraft fleet with noise-reducing components on the underside of the wings. A total of more than 200 Lufthansa jets can therefore fly much more quietly and are expected to reduce CO2 emissions by around a yearly 1,000 tonnes per aircraft.
In January 2017, Lufthansa will introduce the brand-new, long-haul A350 aircraft. With this addition, Lufthansa's long-haul fleet will fly even more quietly – the A350 is one of the most environmentally-friendly aircraft. Noise reduction is also a basic part of Lufthansa pilot training, in that cockpit crews are specifically trained for low-noise takeoffs and landings. From 2008 to 2015, the Group managed to improve the fuel efficiency of the passenger fleet by 11.5 percent to 3.84 liters per passenger and 100 kilometers. By 2020, Lufthansa aims to achieve noise emissions that are reduced by 50 percent.  
"Environmental responsibility has been an integral part of the Lufthansa Group's corporate culture for decades," explained Juergen Siebenrock, Vice President, The Americas, Lufthansa Group. "From the sparing use of resources to participation in climate research to the ongoing improvement of air and ground efficiencies, the entire Lufthansa family strives to limit the environmental effects of flying, making this an award our team can be proud of throughout the company."
Since 1994, the Lufthansa Group has offered a comprehensive look at the company's environmental and sustainability practices through the publication of Balance. This annual Sustainability Report presents the company's various activities, advances and goals in the areas of social responsibility, climate and environmental responsibility and corporate citizenship.
On July 1, Lufthansa will bring its environmentally-sound fleet to Northern California with the launch of flights between San Jose and Frankfurt.
About Lufthansa
One of the world's largest and most prestigious airlines, Lufthansa, serving 21 North American gateways, currently flies to 205 destinations in 75 countries. The air carrier offers hubs in Frankfurt and Munich. With the Lufthansa Group acquisition of Austrian Airlines, SWISS and a stake in Brussels Airlines, additional hubs include Vienna, Brussels, and Zurich. The entire Group flew a total of 108 million passengers in 2015. In 2016's summer schedule the Group airlines offer more than 11,500 weekly frequencies to 316 destinations in 101 countries worldwide. As an industry innovator, Lufthansa has long been committed to environmental care and sustainability, operating one of the most technologically-advanced and fuel-efficient fleets in the world. Its long-haul fleet to and from North America includes the Boeing 747-8 and the Airbus A380— the industries' two most environmentally-friendly passenger aircraft. Lufthansa is the largest European operator of the A380 and was also the launch customer for the Boeing 747-8. The Lufthansa Group currently has 251 new aircraft on order to be delivered by 2025. This year alone the Lufthansa Group will take delivery of 52 new aircraft, including two new types – the Airbus A320neo and the A350 – for Lufthansa alone. Known for its premium services, Lufthansa continues to build new or upgrade existing lounge facilities across its worldwide network. Lufthansa's entire long-haul fleet now features all new onboard products in each class– bringing Lufthansa one step closer to becoming the first five-star airline in the Western Hemisphere. Additionally, the entire Lufthansa long-haul fleet is equipped with its onboard broadband wireless Internet service, FlyNet. For more information or reservations, visit LH.com.
( Press Release Image: https://photos.webwire.com/prmedia/2/203619/203619-1.jpg )
Related Links
WebWireID203619

This news content was configured by WebWire editorial staff. Linking is permitted.
News Release Distribution and Press Release Distribution Services Provided by WebWire.