How to Feel a Sense of Belonging by Dealing with Loneliness and Disconnection
People living an authentic life by staying true to themselves don't often experience feeling disconnected or alone. Founder of Heal Your Separation explains how to reconnect with the heart and mind.
Sydney, Australia –
WEBWIRE
–
Wednesday, April 13, 2016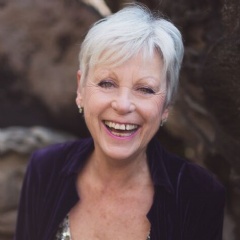 Heal Your Separation founder, Penelope Aelfin believes every person at their core is pure love, radiance and beauty.
We believe that we have to be a certain way to be accepted and loved. This kind of disconnection is like a minefield; it only takes a flip of a switch for it to explode.
Feeling disconnected, alone and isolated is no longer an uncommon phenomenon in this world. The conflict within the mind that causes this kind of separation from the community and a person's true self can be caused by issues like money, gender, religion, values, government, beliefs and judgement. But in essence, feelings surrounding these issues are only an illusion of the mind, a disassociation, controlled by social conditioning and memories of the past.
 
While separation on a larger scale ultimately divides humanity and brings suffering, healing from separation on a personal level allows a person to accept all of who they are – including embracing fears and traumas – and creates a clear direction to live a fulfilling, light life.
 
Founder of Heal Your Separation, Penelope Aelfin says the root of the problem is that western cultures believe that each person is separate from their family, loved ones, themselves and the world. "We believe that we have to be a certain way to be accepted and loved. This kind of disconnection is like a minefield; it only takes a flip of a switch for it to explode," says Penelope. www.healyourseparation.com
 
"Separation can be described as the shadow part of ourselves, waiting to be nurtured and loved. When we hide behind our masks, repress, deny, avoid and project our childhood wounds, we cannot help to feel disempowered and sometimes helpless which stops us from living an authentic life."
 
Penelope describes deep trauma and wounds as the cause of "unconscious attitudes, behaviours, compensatory patterns and addictions" that a person has created in order to feel safe and protected from those memories and new experiences with similarities. "When we adopt these behaviours and emotions to stay safe from the outside world, we can self-sabotage ourselves in the process; these behaviours and emotions can end up controlling us and creating separation in our day to day life. We're like a vacuum, a big black hole starved of our own love for ourselves," she says.
 
According to Penelope, humans cling to separation without being aware, due to (of) the early traumas which have not been resolved, and even though separation leaves people hurt, feeling stressed and dealing with loneliness, it becomes a compensatory holding pattern that still gives a false sense of security that is actually not there.
 
"Discovering your true self or, 'healing your separation' means accepting and embracing traumas and wounds. See them as the gifts they are and allow them to guide you through life. At your core, you are pure love, radiance and beauty," Penelope says. "Let the fears, expectations, hopes and disillusionment guide your direction through life at times, but know that those emotions are only a temporary state of affairs, an untruth of your true existence."
 
Through Heal Your Separation, Penelope works with people one on one, to unravel their childhood conditioning and patterns that have gone deeply into the subconscious mind, in order to feel connected to the true self and the intended journey.
 
To learn more about how to reconnect from separation to create a sense of belonging and acceptance, visit www.healyourseparation.com.
 
 
About Heal Your Separation
 
Heal Your Separation supports people on their souls' journey, by helping them understand who they are at their core inner being, and how to operate from a more heart-centred consciousness space.
 
Founder Penelope Aelfin's background in alternative personal development and her experience has come from the many roads she has travelled in her life. She is an author, professional speaker, a certified Professional Specialised Kinesiologist, Master NLP Practitioner and a Theta practitioner. 
 
Penelope has had over 30 years' experience in the human potential field and alternative health arena. Over the years she has studied many other modalities covering health, nutrition, homeopath, iridology, brain function and neuro plasticity, and emotional behaviour. She had also personally studied with various spiritual teachers along the way.
 
Prior to this, she worked in the corporate world in fashion and cosmetics for 12 years, and also ran her own commercial interior design business for 15 years. 
 
( Press Release Image: https://photos.webwire.com/prmedia/28453/202819/202819-1.jpg )
WebWireID202819
Contact Information

Penelope Aelfin
Founder
Heal Your Separation
(61) 459 552 800

This news content may be integrated into any legitimate news gathering and publishing effort. Linking is permitted.
News Release Distribution and Press Release Distribution Services Provided by WebWire.