No Love Lost this Valentine's Day, Just Fewer Costs
8 in 10 Couples to Celebrate February 14th but Average Spend Down 28%

Americans Expecting to Spend $212 this Year Compared to $296 in 2015
New York, NY –
WEBWIRE
–
Wednesday, February 10, 2016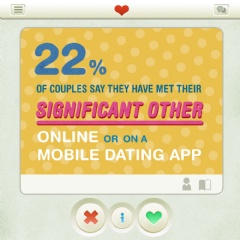 As Valentine's Day approaches, the majority of couples (81%) are making plans to celebrate this year, slightly up from 2015 (78%). Americans, whether attached or not, expect to spend an average of $212 on the holiday, down from $296 in 2015 and closer to 2014's expected spend ($213).
The lower average spend per person correlates with a significant decrease in anticipated gift spending ($72 vs. $115 in 2015) and cost of dining out ($70 vs. $103 in 2015), the two most popular ways to celebrate Valentine's Day (51% vs. 53% in 2015 and 48% vs. 48% in 2015, respectively).
Interestingly, plans for a romantic meal at home, the third most popular way to celebrate the holiday, are up (26% vs. 24% in 2015), but expected spend on this activity is also down ($42 vs. $50 in 2015).
"With Americans focused on increasing their savings goals this year, they expect to spend less for Valentine's Day," said Jed Scala, Senior Vice President, Consumer Lending at American Express. "However, consumers still plan to show their love and affection through alternative yet equally sentimental ways."
Heart Day Hype & Love with a Swipe
Perhaps contributing to the lower overall spend is how people perceive Valentine's Day. For example, 35% of couples view it as more of a fun tradition rather than a monumental, or "major," occasion (vs. 33% in 2015), and only 28% of couples feel that it's an important time to celebrate relationships – down 30% from last year (vs. 40% in 2015).
Although the Valentine's hype might be down, romantic connections of a different type are going strong. According to couples, married or not, 22% say they've met their significant other online or on a mobile dating app. Not surprisingly, this type of love connection is more prevalent among Millennials. One in three (33%) Millennials claim to have met their partner this way (vs. 28% of Gen X and 11% of Baby Boomers).
Proposals "Ring" True for 8% of Americans
Whether meeting online or in person, those expecting or planning a marriage proposal on Valentine's Day have dropped from 12% in 2015 to 8% in 2016. As couples shift away from holiday-centric proposals, they are finding alternative ways of popping the question, such as on a couple's getaway (22%), by setting up a romantic experience at home (16%) or with a special meal (7%).
Also shifting is the age-old tradition of proposing with a diamond ring. The majority of unmarried couples (54%) find a non-diamond ring to be acceptable. Specifically, one-third of unmarried couples find gemstone rings acceptable for engagements, followed closely by the couple's birthstones (28%) or a special design, such as a knot or a heart (28%).
Though they may agree on the stone, unmarried (but attached) men and women don't seem to agree on how much it should cost– women find $2,731 on average to be an appropriate amount to spend, while men find $1,991 to be appropriate.
Investing in Love Yields High Returns
Although overall spending on Valentine's Day is down, 76% of couples still plan to spend money on activities as a long-term "investment" in their relationship. Top ways to "invest" in a significant other include:
Surprising with unexpected gifts (42%)
Regular date nights (39%)
Romantic getaways (26%)
Unplugging from technology (23%)
Communication from the outset of a relationship pays off too. According to now-married couples, partners are starting to discuss finances at early stages of their relationship. More than one-third of now-married couples (38%), for example, began money talks when they were dating, whereas 19% waited until they were married. These important conversations have continued throughout the marriage, with 38% citing numerous finance chats per week. Couples cite $291 as the average amount necessary to consult their significant on before making a purchase (vs. $318 in 2015).
Despite money being a common conversation topic in a relationship, bad financial habits can still be a point of contention. The top spending behaviors that "drive couples crazy" are frivolous expenditures (24%) and not seeking sales or using coupons/reward points (9% and 8%, respectively).
About the American Express Spending & Saving Tracker
The American Express Spending & Saving Tracker research was completed online among a random sample of 1,710 adults, including the general U.S. population, as well as an affluent demographic defined by a minimum annual household income of $100,000. Interviewing was conducted by Ebiquity between January 11 and 15, 2016. The results have an overall margin of error of +/- 2.4; and +/- 2.8 total couples (married or have a spouse, partner, or significant other) at the 95 percent level of confidence.
About American Express
American Express is a global services company, providing customers with access to products, insights and experiences that enrich lives and build business success. Learn more at americanexpress.com and connect with us on facebook.com/americanexpress, foursquare.com/americanexpress, linkedin.com/company/american-express, twitter.com/americanexpress, and youtube.com/americanexpress.
About Ebiquity, Plc.
Ebiquity are independent marketing performance specialists. Ebiquity enables brands across the world to make better informed decisions to improve their brand and business performance across integrated communications channels. Learn more at ebiquity.com.
( Press Release Image: https://photos.webwire.com/prmedia/2/202107/202107-1.jpg )
Related Links
WebWireID202107

This news content was configured by WebWire editorial staff. Linking is permitted.
News Release Distribution and Press Release Distribution Services Provided by WebWire.