UK: Travel insurance claims soar as families hit the slopes
• Winter sports insurance claims double over the February half-term holiday

• Six out of 10 parents would consider a winter sports holiday with their children

• One in eight parents say they'd consider winter holidays because summer breaks are too expensive

• Four out of five parents insist children wear helmets on the slopes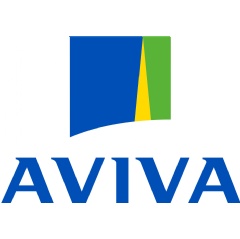 February half term is the most dangerous time of the year for a trip to the slopes, with more than twice the average number of winter sports travel claims this week, compared to the rest of the ski season. This is according to travel insurance claims data revealed today by Aviva.1
New research from the travel insurer also reveals that six out of 10 (57%) parents would consider taking a winter sports break with their family2, citing good activities for children (23%) and health and fitness benefits (22%) as their main reasons.
Accessibility and location (15%) are also popular motivations for parents, although one in eight (13%) say that they would consider winter sports holidays because summer breaks during school holidays are too expensive.
Accidents on the slopes
Additional Aviva research shows that health and safety at winter resorts is a top priority for many parents, with more than half admitting that either they or an immediate family member had suffered an accident or near-miss while on the slopes3. However, more than half (55%) say they only sometimes take out travel insurance when going on holiday with their family2, and a similar number (47%) say they don't always make sure they have cover that specifically covers winter sports.
Adam Beckett, propositions director for Aviva, said:
"A medical emergency is the most common reason for claiming on winter sports insurance and the cost of treating minor injuries can be expensive – the average cost of a winter sports claim is around £1,000. The largest winter sports claim settled by Aviva in recent years was for a customer who suffered a hip injury while skiing in Austria, the cost of which was over £15,000.
"The EHIC card offers state-provided emergency medical treatment in EEA countries. However, the level of treatment varies between countries and it may not cover all the treatment costs and services that are free through the NHS. It will not provide the same levels of cover that insurance does and would not cover a rescue from a mountain top or repatriation home if you needed it.
"For example, the cost of bringing someone with a damaged spinal cord home to the UK by air ambulance could be in the region of £20,000 from the European Union, or even as much as £80,000 from the United States."
In spite of parents' attention to health and safety, not all insist that their children wear helmets when taking part in winter sports. The Aviva poll showed that only four out of five parents would insist their children always wore helmets2, potentially meaning a heightened risk of injury for some youngsters on the slopes.
Adam Beckett adds: "Some resorts may not enforce the use of helmets for children, so check their guidelines. If they don't, and your children are hitting the slopes this half term, make sure their equipment is in good order and they wear a helmet."
For more tips and advice for a safe winter sports holiday, visit: http://www.aviva.co.uk/life/family-life/ski-hacks/
Aviva's top 10 tips for staying safe on the slopes
Take out the right winter sports travel insurance package. Make sure your travel insurance suits your needs before you buy it and keep your travel insurance medical emergency helpline number and your policy number to hand.
Make sure your skiing equipment - or the gear you hire - is in good order. 
Don't borrow skiing equipment - it should fit your height, weight and skill level.
Wear a protective headgear or a helmet - make a helmet mandatory for your children.
Take lessons if you've never skied before. If you haven't been on the piste for a while, a lesson or two will polish up your skills.
Remember that skiers or boarders in front or below you on the piste have right of way. 
Know your limits - ski or snowboard to your skill level on the nursery slopes, the green (beginner), blue (intermediate), red (intermediate/advanced) or black (advanced) runs.
Respect the mountain and make sure you obey all warning signs - especially during avalanche season. Never go off-piste unless you are authorised to do so by the resort. If you are authorised to go off-piste, don't ski or board alone, go with a qualified guide. Under Aviva Travel Insurance, you will not be covered for off-piste skiing unless you are accompanied by a qualified guide.
Carry a fully charged mobile phone with you. 
Don't drink and ski. Excess alcohol will slow your reactions and affect your observation and balance.
- Ends -
If you are a journalist and would like further information, please contact: Sarah Poulter | Aviva Press Office | 01904 452828 / 07800 691569 | sarah.poulter@aviva.com
About Aviva Travel insurance:
Aviva Winter Sports is an optional add-on to its standard travel insurance policy, so it's not available to buy alone. It extends the standard cover for medical emergency and associated costs and includes winter sports equipment. On a single trip policy, the cover is for the duration of the policy, on annual multi-trip policies the cover is provided for up to 31 days during the year. The activities covered and any limitations are listed in the policy booklet. There is a £50 excess but this is only applicable if claims are for Winter Sports Equipment.
Methodology:
1 Based on Aviva claims data, 01 January 2012 to 31 December 2014 (inclusive).
2 Based on a study of 537 parents who take holidays with children aged 0-16. Research commissioned by Aviva and carried out by ICM research 29-31 January, 2016.
3 Based on research commissioned by Aviva in a One Poll survey of over 1,000 parents who go on winter sports holidays with their children (aged 0-16 years old).
* The EHIC card entitles you to: state-provided emergency medical treatment in European Economic Area (EEA) countries. However, the level of state-provided emergency medical treatment will vary between countries and it may not cover all the treatment costs and services that are free through the NHS. For example, the following ARE covered by a typical travel insurance policy but NOT by the EHIC:
- Rescue services (eg from mountain in ski resort)
- Additional accommodation & travel costs if you need treatment or need to return to the UK
- Accommodation you have lost through being hospitalised
- Repatriation back to the UK
- Support and advice through 24 hour helplines with multi-lingual staff
About Aviva:
Aviva provides life insurance, general insurance, health insurance and asset management to 34 (a) million customers, across 16 markets worldwide
In the UK we are the leading insurer serving one in every four households and have strong businesses in selected markets in Europe, Asia and Canada. Our shares are listed on the London Stock Exchange and we are a member of the FTSE100 index.
Aviva's asset management business, Aviva Investors, provides asset management services to both Aviva and external clients, and currently manages over £245 billion in assets.
Aviva helps people save for the future and manage the risks of everyday life; we paid out £24.6 billion in benefits and claims in 2014.
By serving our customers well, we are building a business which is strong and sustainable, which our people are proud to work for, and which makes a positive contribution to society.
The Aviva media centre at http://www.aviva.com/media/ includes company information, images, and a news release archive.
For an introduction to what we do and how we do it, please click here http://www.aviva.com/about-us/aviva/
For broadcast-standard video, please visit http://www.aviva.com/media/b-roll-library/
Follow us on twitter: www.twitter.com/avivaplc/
(a) Before the deduction of overlapping customers.
( Press Release Image: https://photos.webwire.com/prmedia/2/202058/202058-1.jpg )
Related Links
WebWireID202058

This news content was configured by WebWire editorial staff. Linking is permitted.
News Release Distribution and Press Release Distribution Services Provided by WebWire.