Why Wall Street Equity Research Reports Need Disrupting
Tampa, FL, USA –
WEBWIRE
–
Tuesday, December 1, 2015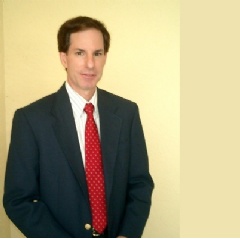 John LaRosa, Research Director
"Qualitative analysis is essential to evaluate a company, not just the financials."
Marketdata Enterprises, Inc. is a leading independent consulting firm and market research publisher of "off-the-shelf" studies about service industries, since 1979. It publishes comprehensive market research studies and industry analyses for a wide variety of corporations, stock analysts, investors, start-ups and entrepreneurs internationally.
 
"There is a major problem with many equity research reports produced by stock analysts. Analysts, especially technical analysts, focus too much on financial data without considering qualitative information and factors affecting a company.  As a result, the investor or consumer gets only half the story and may base buy and sell decisions on incomplete analysis," according to John LaRosa, Research Director.
 
Example: Marketdata recently came across a Quant Ratings Report issued by a technical analyst at TheStreet.com, a well-known service. This Nov. 22, 2015 4-page report was about Weight Watchers, with a sell recommendation. The analyst reported various financial data (net income, earning per share, revenue, gross profit margin)—data that can easily be found by visiting the company's website and viewing recent press releases. Tell us something we don't know. The report also contains an "industry analysis," which discussed "diversified consumer services" such as online education, funeral services, and renovation and interior design.
 
OK, so what's wrong here? Plenty. Weight Watchers is a weight management service, completely unrelated to these "diversified consumer services". Thus, a comparison to them is useless.
This report cites a "peer group" to compare Weight Watchers against, consisting of companies such as H&R Block, ServiceMaster, Sotheby's, Liberty Tax, Lifelock and a few others. None of these companies is in the weight loss business.
 
"Now if there were no other publicly-owned weight loss companies to compare Weight Watchers against, we could understand the rationale. But there are!  Medifast (MED), NutriSystem (NTRI), and Herbalife (HLF) are all public weight loss companies that are in Weight Watchers' peer group. So why didn't TheStreet.com report use them for comparison? Good question. The only explanation is laziness and ignorance of the weight loss market," says LaRosa.
 
Also missing from this equity research report: analysis of WTW's competitors' actions, weight loss market trends, effect of advertising, dieter attitudes and why they are shying away from Weight Watchers, the Oprah Winfrey deal, poor management decisions, a lack of traction with new personal coaching services, loss of key personnel, a lack of customized programs for dieter groups, aging counselors that are not paid well—in short, marketing factors and structural deficiencies that explain WHY things are not so rosy at Weight Watchers.
 
"If any analyst issues a buy or sell stock recommendation, they should be able to back it up with a complete (not partial) analysis. That's not happening in many cases, in niche markets where it's more difficult to find information. This does a disservice to any investor or consumer of such reports."
 
Major Findings:
* Many stock analysts have training primarily in finance and not marketing or management. As a result, they develop tunnel vision and create one dimensional analyses. They miss the big picture. These are usually technical analysts that study stock price movements, price trends and charts, but not a company's fundamentals. That's a mistake.
* It is more difficult to obtain good information about service industries, since they are usually fragmented markets populated mostly by small, privately owned companies. Many stock analysts, rather than digging deeper or seeking out specialists, or interviewing management, opt for the cheaper and quicker route -- more general industry comparisons.
* Most stock analysts report the "what" but not the "why". They report a company's financial performance (latest quarter's revenues, net income, EPS, etc.) but not WHY the company's revenues rose or declined, and the factors contributing to it. They report after the fact, which is of little value.
* Stock analysts miss the opportunity to ask the tough questions of top management in quarterly conference calls. Again they focus mainly on the financials. Marketdata is of the opinion that they are afraid of annoying management and being blacklisted from future calls, limiting their access. They are allowed to participate as long as they "behave". This is wrong.
 
Financial performance is the result of how well a company executes its marketing and strategic activities. It's the scorecard, not the driver.
 
"Wall Street analysts are paid hundreds of thousands per year, some more than $1 million. They should be held accountable for the validity of the equity research reports they create. That means covering the qualitative as well as financial data, including: industry status and trends, marketing, operations, management decisions, competitor actions, and interviewing key personnel at the company," says John LaRosa.
 
MARKETDATA'S INDUSTRY OVERVIEWS & REPORTS
 
Marketdata publishes Industry Overviews for a wide variety of service sectors, usually 20-45 pages long, for $99 each. Overviews examine: the nature of the business, industry structure and history, 10-20 year historical and forecasted revenues, key industry trends and issues, franchising, government regulation, demand indicators, and key operating ratios. Marketdata analysts interview competitors, use Census Bureau data, consumer polls, trade associations, websites, trade magazines, 10Ks, annual reports, and Internet searches, combined with original Marketdata research and forecasts. Complete reports more in-depth than Overviews are also available. These are usually 150-300 pp. long and contain competitor profiles.
 
CONSULTING & TRAINING FOR STOCK ANALYSTS
 
Marketdata also provides group training and workshops, at a company's premises, for analysts interested in acquiring market research and intelligence gathering skills related to qualitative company and industry information. Contact Marketdata for prices and availability.
 
 
ABOUT MARKETDATA
 
Marketdata Enterprises, Inc., is a 36-year old independent market research and consulting firm that publishes market and industry studies covering a wide range of service businesses.  John LaRosa is available for interviews  (813-971-8080).  A free Table of Contents for any report is available by mail, fax., email or the Web.  Contact: Marketdata Enterprises, Inc., 7210 Wareham Drive, Tampa, FL  33647, or see www.marketdataenterprises.com.
 
 
( Press Release Image: https://photos.webwire.com/prmedia/51609/201185/201185-1.jpg )
Related Links
WebWireID201185
Contact Information

John LaRosa
Director of Research
Marketdata Enterprises, Inc.
(1) 813-971-8080

This news content may be integrated into any legitimate news gathering and publishing effort. Linking is permitted.
News Release Distribution and Press Release Distribution Services Provided by WebWire.