Recovering the Lost Tools of Learning With King's Way Classical Academy Homeschool Curriculum
Summary: This Fall King's Way announced addition of a full-complement of quadrivium courses to its classical, homeschool curriculum. King's Way Classical Academy is in the vanguard of online schools restoring "the lost tools of learning" to secondary education.
Portland, Oregon –
WEBWIRE
–
Tuesday, October 20, 2015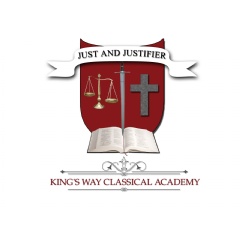 King's Way Classical Academy homeschool curriculum is unique among online schools
What Was Missing From Your Public School Education? Two of the top three responses were 1) critical thinking, and 2) communication skills.
Many critics of public education believe that since John Dewey's progressive revolution in the late 1900s, the quality of public school instruction has gone nowhere but down.   As attested by its growing legion of devotees the thing that makes the classical Christian homeschool curriculum so much better is that it teaches kids how to teach themselves. 
 
According to school founder D.O. "Oliver"  Woods, that means less work for the teacher -- and more joy of learning for their students. With the classical trivium, education is as easy as 1-2-3. The trivium was the hallmark of Medieval education and it meant quite simply, "three fold way:" grammar, logic, and rhetoric. 
 
Part of the grist on which this intellectual mill operated was the classical literature, which focused on gleaning lessons from the past to chart a course for the future. Another part of that grist was the quadrivium, practical subjects like: arithmetic, geometry, music and astronomy.
 
Long before the advent of online schools, the trivium model was reintroduced to the world in a now-famous article by Dorothy Sayers, "The Lost Tools of Learning." Sayers was a colleague of C.S. Lewis and J.R.R. Tolkien. 
 
That 1947 article outlined how students of an earlier era were introduced to the "grammar" of a subject, its basic definitions and operating principles, by rote memory. They were then taught to integrate and comprehend the subject matter through a system of rigorous dialectic, or logic. The final stage for the young adult was rhetoric -- learning to apply and communicate the subject via the written word, declamation and debate.
 
The Great Books component of the King's Way homeschool curriculum mentioned above explores 100 of the classical authors in-depth, Woods explained. Historical research includes not only the facts about each prominent figure, but a Biblical analysis of their work, the implications for subsequent history and recommendations -- both personal and political.
 
As noted, In the King's Way homeschool curriculum the trivium reduces education to its 3 basic components: grammar, dialectic and rhetoric. To put it another way, 
•    grammar is the basic facts and principles of the subject,
•    dialectic is integration and understanding of those facts and
•    rhetoric is application and sharing of that understanding.
 
According to Woods, this method of traditional scholarship has, of course, been long abandoned by the modern system, including online schools, which typically focus on isolated subjects in a utilitarian fashion for career preparation. Students brainwashed to this group-think are conditioned to serve the purposes of the state and the multi-national corporation. By contrast, the trivium model has been popularized since 1990 by the Association of Classical and Christian Schools (ACCS) via their network of community and online schools. 
On April Fool's Day 2007 the Portland Oregonian reported results of an informal survey on "What Was Missing From Your Public School Education?" Two of the top three responses were 1) critical thinking, and 2) communication skills. 
 
Little did respondents know that they were yearning for the dialectic and rhetoric components of the classical trivium which John Dewey had purged over 100 years earlier. Dewey's progressive model focused instead on transmission of information from the notebook of the teacher to the cranium of the student.  Training citizens to think alike about almost everything serves the purposes of what Dwight Eisenhower called the "military-industrial complex."
 
To combat this trend, King's Way provides typical homeschool curriculum such as math and science, plus courses considered unique to classical education: logic, Latin, rhetoric, debate, and the classics. In addition, about 70 quadrivium electives were recently added so high school students can graduate with a minor in career fields like 
•    government service,
•    marketing,
•    languages,
•    graphic arts, etc.  
King's Way is the world's first classical Christian online school for grades 7-12. King's Way charges about half as much as other Christian online schools. 
This homeschool curriculum caters not only to homeschoolers, but also students in the public schools. "About 80% of Christian students attend public school, some in the online schools," Woods observed, "all public school students deserve a high quality, private alternative that doesn't require a second mortgage on the house to pay for." An e-course on "How To Give Your Child A Classical Christian Education At Home" is included free as part of this homeschool curriculum at kingsway.leadpages.co/optinecoursekw/
 
                                                                                                         #####
( Press Release Image: https://photos.webwire.com/prmedia/53664/200517/200517-1.jpg )
Related Links
WebWireID200517
Contact Information

D.O. "Oliver" Woods
Headmaster
Kings Way Classical Academy
(1) 503-658-0385

This news content may be integrated into any legitimate news gathering and publishing effort. Linking is permitted.
News Release Distribution and Press Release Distribution Services Provided by WebWire.