Creator of Arguably the Best Meditation App on the Market, Imageryworks, Reveals the Body and Mind Benefits Achieved Through Meditation
Imageryworks founder explores the benefits of meditation, and encourages people to learn how to practice mindfulness through their revolutionary meditation app.
Melbourne, Australia –
WEBWIRE
–
Tuesday, August 4, 2015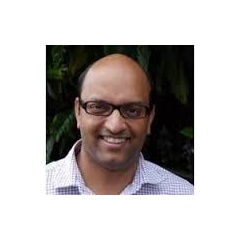 Co-founder of Imageryworks, Saurabh Mishra is committed to making meditation accessible to everyone around the world, and is passionate about creating an experience for people that's comprehensive, interesting and enjoyable.
... the biggest hindrance to regular meditation for people is their ability to time manage; often it's difficult to set aside time every day in their minds.
The gentleness, quietness and thoughtfulness of meditation is quite contrary to the macho culture that defines Australians. There are a myriad of body and mind benefits achieved through meditation, which many Australians are simply not aware of, or refuse to accept. Like other Western cultures, Australia has lingered behind accepting and acknowledging the progressive benefits of meditation.
Even publications directed at people interested in business and money, such as Forbes are now appreciating the benefits of meditation, and encouraging their readers to learn how to practice mindfulness in order to achieve success. Forbes also acknowledges the advantages of teaching children how to achieve a stillness of the mind, because "it can physiologically change the structure of the brain to assist with their ability to learn".
Founder and managing director of Imageryworks – a company committed to providing creative and practical solutions for experiencing, learning and sustaining mindfulness and meditation – Saurabh Mishra, says people who practice meditation and other mind-body techniques literally have a different brain structure to those who don't. "But yet, the biggest hindrance to regular meditation for people is their ability to time manage; often it's difficult to set aside time every day in their minds," says Saurabh. "That's why we were so committed to creating our Mindbody Mastery program and the soon to be released One Meditation App, which some people are calling the best meditation app on the market. Mindbody Mastery teaches people meditative practises, shows them how to practice mindfulness in daily life, and most importantly, helps them build and sustain a regular practice.*" www.mindbodymastery.net
According to a study conducted by the Harvard Medical School and Massachusetts General Hospital in Boston, and published in 2012 in Frontiers in Human NeuroScience, regular meditation helped to control and regulate activation of the amygdala, a structure at the base of the brain known to have a role in processing memory and emotion. The researchers concluded that overall, these results were consistent with the overarching hypothesis that meditation may result in enduring, beneficial changes in brain function, especially in the area of emotional processing.
"The benefits of meditation seem to have a positive impact at the cellular level. Telomeres are the disposable caps at the end of each strand of DNA that protect our chromosomes from deterioration, like the plastic tips at the end of shoelaces. They ensure that each time the cell divides, all of the chromosome is properly duplicated," says Saurabh. "But in doing so, a little of the Telomere itself is lost. And so after a certain number of divisions, the Telomere is entirely consumed and the cell can't divide any more. This is basically what causes ageing and ageing-related diseases.
"These Telomeres are in-turn replenished by an enzyme called Telomerase. People who meditate have been found to have more Telomerase in their cells, which means that the Telomeres last longer, and cells can divide more, thereby slowing the cell's ageing process." www.mindbodymastery.net
Telomeres, chromosomes and enzymes aside, the body and mind benefits achieved through meditation in layman's terms means that regular meditation will:

Preserve the ageing brain,
Reduce mind clutter,
Assist with depression and anxiety,
Improve the ability to concentrate,
Reduce social anxiety, and
Help with addiction.
Discover more about how to practice mindfulness and reap the benefits of meditation, by using what's been described as the 'best meditation app' on the market, at www.mindbodymastery.net.
 
* The One Meditation app is expected to exceed innovation expectations, and exhibit ground breaking features that include creating customised meditation practice sessions, using personalised photographs or pictures in imagery based exercises, meditating in virtual groups and the option to track and share practice regularity with a meditation teacher.
 
About Imageryworks
Imageryworks aims to bring the benefits of meditation to everyone via the use of modern technology. The founders of the Mindbody Mastery Program, Dr. Ian Gawler and Saurabh Mishra, came together not only because of their complementary skills and commitment to meditation, but because of their shared passion to help people find good health and a better sense of wellbeing in the modern world.
Imageryworks would love meditation to be accessible to everyone around the world, and they are passionate about making the experience of learning as comprehensive, interesting and enjoyable as possible.
( Press Release Image: https://photos.webwire.com/prmedia/28453/199260/199260-1.jpg )
Related Links
WebWireID199260
Contact Information

Saurabh Mishra
Managing Director
Imageryworks
(61) 402 326 232

This news content may be integrated into any legitimate news gathering and publishing effort. Linking is permitted.
News Release Distribution and Press Release Distribution Services Provided by WebWire.