What Really Determines Gasoline Prices for U.S. Drivers? New IHS Report Explains
Gasoline price determined by international (Brent) price of crude oil; ban on U.S. crude exports bolsters Brent price by reducing global supply from what it would otherwise be, report says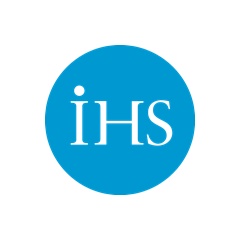 A summer driving season in full swing brings renewed attention on gasoline prices. But the factors that are central to determining the price at the pump are different than what many assume, according to a new report by IHS Inc. (NYSE: IHS), the leading global source of critical information and insight.
Despite a boom in U.S. crude oil production that has lowered the price of U.S. crudes compared with international crudes, U.S. gasoline prices have, on average, continued to closely follow the international prices for gasoline and crude oil. The surge in U.S. oil supply has not had more of an impact on prices at the pump because export restrictions on U.S. crude dating back to the 1970s have created a gridlock that prevents additional production from coming to market, the report says.
The new report, Pump Primer: How U.S. Gasoline Prices are Set, builds on the gasoline pricing analysis previously used in a series of comprehensive IHS studies on U.S. crude export policy. The studies found that removing the U.S. crude export ban would actually lower U.S. gasoline prices an average of 8 cents per gallon by encouraging greater U.S. crude production. All else being equal, a more well-supplied world oil market will put downward pressure on international crude oil prices—and consequently on U.S. gasoline prices.
The new report incorporates several more months of gasoline price data into the analysis. It confirms that the direct link between international crude prices and U.S. gasoline prices has continued.
For example, the study found that the wholesale price of gasoline in the inland Chicago market continued to track those in other markets in recent years—even as U.S. oil production grew and inland crude prices weakened relative to international crude prices. The gasoline price in that market continued to track prices in other domestic and international hubs rather than weaken with the U.S. crude price.
"This latest analysis further confirms what IHS research has consistently shown – that the fear that lifting the ban on U.S. crude exports would raise U.S. gasoline prices is unfounded," said Kurt Barrow, IHS vice president, downstream energy. "The price of U.S. gasoline tracks global gasoline prices. The reason is fundamental—gasoline is traded openly on the global market unlike U.S. crude. Therefore, global gasoline prices follow international crude prices, not U.S. crude prices. Removing the crude export ban would actually lower U.S. gasoline prices by increasing the supply of crude on the global market that is central to determining the price of gasoline the world over."
Pump Primer: How U.S. Gasoline Prices are Set and previous IHS crude oil exports studies are available for download at http://www.ihs.com/crudeoilsupplychain.
The Web site also features an interactive tool providing access to jobs, income, tax and related data for state and congressional districts and supply chain sectors. In the coming weeks, additional supplemental reports examining the potential impact of crude oil exports on specific areas of the crude oil supply chain will be added.
####
About IHS (www.ihs.com)
IHS (NYSE: IHS) is the leading source of insight, analytics and expertise in critical areas that shape today's business landscape. Businesses and governments in more than 150 countries around the globe rely on the comprehensive content, expert independent analysis and flexible delivery methods of IHS to make high-impact decisions and develop strategies with speed and confidence. IHS has been in business since 1959 and became a publicly traded company on the New York Stock Exchange in 2005. Headquartered in Englewood, Colorado, USA, IHS is committed to sustainable, profitable growth and employs about 8,800 people in 32 countries around the world.
( Press Release Image: https://photos.webwire.com/prmedia/2/199186/199186-1.png )
Related Links
WebWireID199186

This news content was configured by WebWire editorial staff. Linking is permitted.
News Release Distribution and Press Release Distribution Services Provided by WebWire.