Discovery Life Channel's New Series 'The Day I Almost Died' Reveals First-Person Accounts Of Astonishing Brushes With Death
The Eight-Part Series Premieres Saturday, July 11 at 10/9c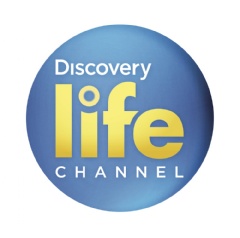 Accidents occur without warning. A missed step, a wrong turn, a split-second decision can all lead to a devastating result. What's it like to make a mistake that nearly costs your own life? Hear from unsuspecting individuals that suddenly found themselves in deadly situations in Discovery Life Channel's new series THE DAY I ALMOST DIED.  The new eight-part series delves into human nature's fascination with the "what if" scenario, recreating uncomfortably close brushes with death and terrifying circumstances that we hope to never face ourselves. THE DAY I ALMOST DIED premieres Saturday, July 11 at 10/9c.

Imagine working on a home renovation project and accidently shooting yourself in the heart with a nail gun, or diving head first into a crashing wave only to realize a sand bar has left you paralyzed and floating helplessly a drift. These are just a few of the shocking true stories profiled in THE DAY I ALMOST DIED. Each nail-biting episode features three harrowing events that are told through emotional first-person accounts, eyewitness interviews and riveting reenactments. From a student who sits too close to the edge of a boat and gets sucked underneath its propellers, to a farmer who absentmindedly reaches his hand inside the spinning gears of a corn picker, this series proves that accidents can happen anywhere, anytime and to anyone.

In THE DAY I ALMOST DIED, viewers are kept in suspense as victims recall the chain of traumatic events that unfolded on that fateful day. Find out why a teenage girl would attempt "car surfing," or how a motorcyclist rode through a cable barrier stretched across the road…and survived.  Hear from the doctors and first responders who were able to rescue a man who was blown-up by a bag of illegal fireworks and another person who survived impalement by a two inch wide fencepost. Their stories are incredible and their survival is nothing short of a miracle.

Premiere episodes include:

THE DAY I ALMOST DIED: NAILED* Series Premiere
Saturday, July 11 at 10/9c
When Christina realizes she's going to be late to her morning meeting, she sends a text from her car while she is driving.  In the moment she looks down to send it, her car careens into a guardrail, which spears through her car in an instant. Rebecca is enjoying the final day of summer on a boat with college friends.  When they hit a wake, Rebecca is thrown into the water and sucked toward the boat's propeller. Dan swallows swords for a living.  But one performance nearly ends his career… and his life.

THE DAY I ALMOST DIED: TRIAL BY FIRE
Saturday, July 18 at 10/9c
When a corn picking machine grinds up Sampson's hand in the middle of a cornfield, it's only the beginning of this farmer's harrowing experience. Trapped by the machine, he'll have to do the unimaginable before he narrowly escapes with his life. Joy's home improvement project to build a new roof turns into a nightmare. When she "flat lines" just as she arrives at the hospital, doctors must take extraordinary measures to save her life. Janne's life changes in an instant when he goes for a swim on a sunny hot day at a Southern California beach.

THE DAY I ALMOST DIED: LIMB FOR LIMB
Saturday, July 25 at 10/9c
Young Jake is alone and bored and decides to go for a swim in the apartment complex pool.  When he loses his key and can't get out of the pool area, he tries to jump the fence, which has devastating consequences.  When rodeo bull rider Jeffrey gets on a bull named Black Friday, he knows it won't be an easy ride. But Jeffrey never expected it would almost kill him. Homeowner Pat gets out her miter saw to do some home repair work.  In a moment of inattention, the saw blade slices down and takes one of her limbs with it.

THE DAY I ALMOST DIED: EARTH, SURF & FIRE
Saturday, August 1 at 10/9c
Truck mechanic Bruce is making his last repair of the day underneath a big rig. When a co-worker jumps inside the truck, it comes crashing off its jack and onto Bruce.  High school student Hannah joins her friends on top of a car to go "car surfing."  When the driver runs a stop sign, Hanna is thrown from the car and into the street.  Jonathan is hunting on opening day of deer season. When he attempts to hide one of his guns in his truck, it unexpectedly fires leaving Jonathan unconscious and alone.

THE DAY I ALMOST DIED is produced by Indigo Films for the Discovery Life Channel.  For Indigo Films' David M. Frank is executive producer. For Discovery Life Channel, Lorna Thomas is executive producer, Julie Meisner Eagle is vice president of production and development, Jane Latman is general manger, and Henry Schleiff is Group President.

 
ABOUT DISCOVERY LIFE CHANNEL

On January 15, 2015, Discovery Fit & Health became Discovery Life Channel – a network that embraces all of life's unplanned moments. Discovery Life brings viewers a kaleidoscope of human emotions and experiences through the true stories of ordinary people in extraordinary circumstances. From critical turning points to unexpected moments, Discovery Life tackles life's surprising twists and turns. The network is under the purview of Henry Schleiff, Group President of Investigation Discovery, American Heroes Channel, Destination America, Discovery Family Channel, and Discovery Life Channel, with Jane Latman as General Manager. Discovery Life Channel is part of Discovery Communications (Nasdaq: DISCA, DISCB, DISCK), the world's #1 pay-TV provider reaching nearly 3 billion cumulative subscribers in 220 countries and territories.
( Press Release Image: https://photos.webwire.com/prmedia/2/198770/198770-1.jpg )
Related Links
WebWireID198770

This news content was configured by WebWire editorial staff. Linking is permitted.
News Release Distribution and Press Release Distribution Services Provided by WebWire.