How Mining Companies Can Beat the Exploration Crisis: Lessons from the Legends
Mineral Discoveries Are Drying Up. Mining Companies That Shift Their Focus from Productivity to an Integrated Approach That Restores Greenfield Exploration Will Come Out Ahead, According to a New BCG Report
Boston, MA –
WEBWIRE
–
Tuesday, June 30, 2015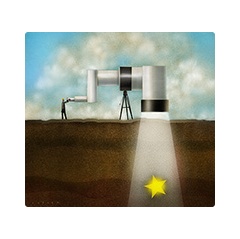 Mineral exploration worldwide is in crisis, according to a new report by The Boston Consulting Group (BCG). The report, Tackling the Crisis in Mineral Exploration, is being released today.
From 2010 through 2013, the annual number of discoveries (excluding bulk commodities) declined by more than half, even after adjusting for discoveries yet to be drilled out. The number of giant discoveries dropped to only one or two per year. The sharp decline in discoveries has occurred despite a period of significant increases in exploration spending. At the height of the recent resources boom, average annual exploration expenditure grew by almost 40 percent to record levels.
Alexander Koch, a BCG partner and coauthor of the report, said that the crisis in mineral exploration had "flown under the radar" for much of the mining industry. "Since the end of the resources boom, most mining companies have now shifted their focus to productivity and cut back sharply on exploration spending, which has exacerbated the depletion of resources and reserves."
Cyclical increases in drilling costs and the depletion of easy pickings only partly explain the discovery drought. To shed light on the more fundamental reasons for the exploration crisis, BCG recently worked with six of the world's most illustrious mineral-exploration legends—the individuals responsible for such historic finds as Minera Escondida in Chile, Oyu Tolgoi in Mongolia, and Olympic Dam and Cadia in Australia.
The report crystallizes the legends' insights on the causes of the crisis and offers their views on the essential ingredients governing exploration success.
The Keys to Exploration Success
To a person, the legends insisted that the crisis was not the result of external factors such as geology, industry economics, or other macroeconomic forces. Nor does successful discovery depend on luck or funding. Leadership is paramount. Beyond that, four critical areas make the difference: exploration strategy (the operational approach to finding ore bodies), exploration management (the principles companies follow in running exploration), innovation (in ideas and approaches as well as technology), and talent development and people management.
The following are among the observations the report presents:

Science (especially computer modeling) has its place, but it is no substitute for field observation and drilling.
Risk-averse companies often forgo greenfield exploration in favor of brownfield exploration. But in doing so, they incur more risk than if they had balanced the two types of exploration in a portfolio approach.
Exploration should be run as a profit center.
Talent makes the critical difference in exploration success. Yet many companies overlook the people management practices that are crucial to exploration success. These include: recruiting ore finders, mentoring young geologists, balancing the mix of staff and contract geologists, and creating employment stability.
Recapturing Exploration Value Through an Integrated Framework
Mineral discovery, according to Koch, is a key factor in superior value creation for shareholders. "The downturn in prices has highlighted the importance of mineral discovery—especially in greenfield settings—as a source of high-value deposits that can pay their way through almost all parts of the commodity cycle," he noted.
To optimize exploration, address the productivity challenge, and improve the long-term value of exploration to the corporate portfolio, mining companies should apply an integrated approach that addresses the four critical performance areas—exploration strategy, exploration management, innovation, and talent development and people management—and recognizes the ways in which decisions and actions in any one area can counteract (or augment) performance in the others. "Companies can thus prioritize interventions and apply organization resources in the most efficient, high-impact way," explained Dale Schilling, a BCG principal and coauthor of the report.
With productivity as the watchword today, exploration might not seem like a priority. However, BCG's integrated framework offers a comprehensive way to help companies revive their exploration performance, and this can help the industry as a whole reverse the global decline.
"One of the key findings is that mining companies can turn their exploration performance around. Finding ore bodies is not all about luck, and success is not unpredictable," Koch said. "And while some companies struggle to replace depleted reserves, those that act in a countercyclical way—that build world-class exploration capabilities—will be rewarded with disproportionate returns."
A copy of the report can be downloaded at www.bcgperspectives.com.
To arrange an interview with one of the authors, please contact Eric Gregoire at +1 617 850 3783 or gregoire.eric@bcg.com.
About bcgperspectives.com
Bcgperspectives.com features the latest thinking from BCG experts as well as from CEOs, academics, and other leaders. It covers issues at the top of senior management's agenda. It also provides unprecedented access to BCG's extensive archive of thought leadership stretching back 50 years to the days of Bruce Henderson, the firm's founder and one of the architects of modern management consulting. All of our content—including videos, podcasts, commentaries, and reports—can be accessed by PC, mobile, iPad, Facebook, Twitter and LinkedIn.
About The Boston Consulting Group
The Boston Consulting Group (BCG) is a global management consulting firm and the world's leading advisor on business strategy. We partner with clients from the private, public, and not-for-profit sectors in all regions to identify their highest-value opportunities, address their most critical challenges, and transform their enterprises. Our customized approach combines deep insight into the dynamics of companies and markets with close collaboration at all levels of the client organization. This ensures that our clients achieve sustainable competitive advantage, build more capable organizations, and secure lasting results. Founded in 1963, BCG is a private company with 82 offices in 46 countries.
( Press Release Image: https://photos.webwire.com/prmedia/2/198607/198607-1.png )
Related Links
WebWireID198607

This news content was configured by WebWire editorial staff. Linking is permitted.
News Release Distribution and Press Release Distribution Services Provided by WebWire.