The Importance of Knowing How to Get Kids to Sleep: How Sleep Deprivation Can Negatively Impact Childhood Development
Ollie Owl, an Australian business committed to children experiencing a good night's sleep reveals tips on how to get kids to sleep.
Victoria, Australia –
WEBWIRE
–
Monday, June 22, 2015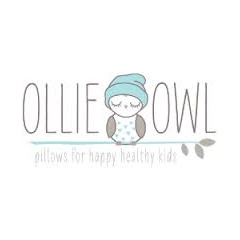 Ollie Owl designs age appropriate contoured pillows that cater specifically to the sleeping needs of a child.
The benefits of consistent sleep cannot be underestimated and research is now showing us just how lack of sleep can have detrimental effects on childhood development.
For the longest time, parents and children have been locked in a battle of sleep – one party usually resists while the other perseveres. Sometimes the resistance is so great that parents are left feeling helpless, and fall short with alternative options on how to get kids to sleep.

But research has shown that nap times don't only allow parental respite and a chance to recharge for both adult and child, but also gives children an opportunity to grow emotionally, physically and mentally. The benefits of consistent sleep cannot be underestimated and research is now showing us just how lack of sleep can have detrimental effects on childhood development.

Chiropractor Dr Leigh Sheldrick is committed to educating parents and children on the benefits of regular, solid sleep: "Sleep plays such an integral role in children's lives. It gives the body time to rest and heal, nurtures growth and allows for the development of the immune system." www.ollieowl.com.au

As director of Ollie Owl, an Australian business offering contoured child sized pillows designed to support children's bodies to optimise sleep quality, Dr. Sheldrick shares advice with parents struggling with toddlers and children who continually resist sleep.

Maintain a regular and consistent sleep routine.
Avoid large evening meals close to bedtime. Eating increases their metabolic rate and body temperature, both of which will make it harder to get to sleep. Try to give your child their evening meal at least one hour before bed time.
Encourage children to relax after dinner, instead of participating in stimulating activities. Some quiet time activities such as playing with lego, colouring, doing puzzles or drawing can help to quieten little minds after a busy day.
Minimise screen time close to bed time. A 2013 New Zealand study concluded that children and teens who spend time watching television, playing video games or using the computer right before bedtime are likely to take longer to fall asleep than those who watch less or none. Engaging in such screen time, experts say, can cause arousal, making sleep difficult. The blue light from screens can affect circadian rhythms and adversely affect falling asleep.
Monitor sleep patterns and periods, to ensure that toddlers are getting 11-14 hours of sleep over a 24 hour period, pre-schoolers receive 11-13 hours each night, and children aged six to 13 sleep between 9-11 hours.
Ensure the bedroom is comfortable and peaceful, by

choosing the right pillow

and doona combination, adjusting the temperature and lighting and removing distractions like television, games and computers.


According to Dr. Sheldrick, parents should look for three things when assessing their child's sleep quality: a reasonable amount of time, uninterrupted and complemented with appropriate naps. "Some studies suggest that a lack of sleep can affect memory and attention to detail, and can therefore lead to issues in learning. When a child is tired, he or she will have difficulty remembering things and concentrating on activities," says Dr. Sheldrick.

"There are a number of

causes of sleep deprivation

. Some choose to get little sleep due to social commitments for example. Sometimes sleep is difficult around a work schedule or illness. It could also be the sleeping environment presenting too many distractions for the mind to remain quiet. Dr Sheldrick encourages parents to look at their child's posture as they try to get to sleep. "Often parents find their children try to get to sleep or fall asleep in quite twisted positions.  This is neither comfortable nor good for the alignment of the head, neck and spine."  www.ollieowl.com.au

Ollie Owl's contour pillows have a therapeutic shape that gives children the proper alignment of the body when sleeping, and can alleviate one of the causes of sleep deprivation by providing a comfortable sleeping environment that supports the head, neck and body.

Understanding

how to get kids to sleep

when a parent has a sleep fighter on their hands is important to the child's general health and development. A lack of sleep can impact a child's mood, learning abilities and can leave them more susceptible to illnesses, since repair and the development of the immune system occurs during sleep periods.

For more information on

choosing the right pillow

for a child, visit www.ollieowl.com.au.


About Ollie Owl

Dr. Leigh Sheldrick is an Australian chiropractor with twenty years' experience caring for children and families. With thousands of studies supporting the importance of sleep, Dr Sheldrick noticed a gap in the importance placed on the posture and quality of children's pillows. This led to the founding of Ollie Owl, a business dedicated to catering to the sleeping needs of children, through age appropriate supportive contoured pillows.

Her extensive experience studying and nurturing the health of the spine motivated her to positively contribute to improving children's health through quality sleep. With the help of Tania Beattie, a massage therapist and long-time friend, she designed a collection of contoured pillows to improve children's sleeping positions, using low allergenic materials.

Since the introduction of Ollie Owl pillows, Dr Sheldrick and Tania have been overwhelmed by the number of parents seeking information to help their children sleep. Dr Sheldrick has worked in various multidisciplinary clinics in Melbourne, country Victoria and the UK, where she has gleaned many stories about the 'power of the pillow' and how having the correct pillow can transform people's lives.

Dr. Sheldrick holds a degree in Applied Science (chiro) and has done a multitude of post graduate training in children's health. The mother of two is a member of the Australian Spinal Research Foundation, the Chiropractic Association of Australia and the College of Chiropractic Neuro-developmental Paediatrics.

Tania brings her passion for children's health and wellbeing, as well as her expertise in administration and customer service, to ensure Ollie Owl customers always have an outstanding experience when purchasing an Ollie Owl pillow.


Sources:
http://sleepfoundation.org/sleep-topics/children-and-sleep
http://www.betterhealth.vic.gov.au/bhcv2/bhcarticles.nsf/pages/sleep_deprivation
www.reuters.com/article/.../us-health-poor-sleep-idUSBRE97F0UA2013
Journal of Paediatrics, Preschool Activities and Time of Sleep Onset in Children, Jan 14, 2013
jpepsy.oxfordjournals.org/content/33/4/339.full
pediatrics.aappublications.org/content/early/2013/10/.../peds.2013-1906
( Press Release Image: https://photos.webwire.com/prmedia/28453/198440/198440-1.jpg )
WebWireID198440
Contact Information

Leigh Sheldrick
Co-founder
Ollie Owl
(61) 0413 307 815

This news content may be integrated into any legitimate news gathering and publishing effort. Linking is permitted.
News Release Distribution and Press Release Distribution Services Provided by WebWire.