Breaking the Cycle of Abuse – Domestic Violence Organisation Reveals How to Move Toward a Healthy, Confident Life after Healing From Trauma
Rainbows Empowering Women, a Queensland based organisation that guides and supports victims of domestic abuse, shows women how to break the cycle of violence.
QUEENSLAND, Australia –
WEBWIRE
–
Monday, June 22, 2015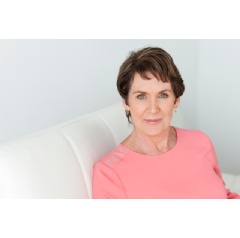 Rainbows Empowering Women director, Donna Ferguson is committed to ensuring the safety of Australian women after leaving a domestically violent situation.
"Breaking the cycle of violence is difficult, but it's an important part of moving forward towards a healthy, confident life."
Violence and abuse commonly appear and reappear in a person's life, forming a vicious pattern that can often be difficult to be free of. Most people caught up in this repetition find that breaking the cycle of abuse can be quite challenging, especially if the violence and abuse has become 'normalised', and the pain is deep-rooted.

Donna Ferguson, director of Rainbows Empowering Women, an organisation that guides and supports victims of domestic abuse after the crisis period, believes domestic violence is often "caused by a generational disease from either the victim or the abuser". "This is mainly due to growing up in a similar environment and not understanding that the behaviour is not acceptable," says Donna. "Breaking the cycle of violence is difficult, but it's an important part of moving forward towards a healthy, confident life." www.rainbowsempoweringwomen.com

Rainbows Empowering Women aims to give women the confidence to go out and achieve their goals, to ultimately enjoy freedom and opportunities to fulfil their dreams in safety, sureness and good health. They empower women by allowing emotional and financial freedom, and help them identify who they are as a person disengaged from domestic violence.

"Developing your purpose and what you stand for is a vital part of who you are and why you were put on this planet. Your purpose is your reason to exist and the blueprint for what you will build in your life," says Donna. "Everyone has a purpose in life, and it's time to unlock yours. Breaking that negative life cycle will empower you, and remove the limitations that are standing in the way to your own greatness."

Rainbows Empowering Women suggests five steps people can take to break the cycle of violence and encourage their own healing from trauma associated with domestic abuse (women can access a free download from www.rainbowsempoweringwomen.com with a further seven steps to help with the healing process):

1. Gratitude and Forgiveness.
Start with gratitude and forgiveness. "We all know it wasn't your fault – start to forgive yourself or remove the guilt (which is one of the hardest things to do) and talk to yourself using only positive words," says Donna. "Be grateful for the things you have not the things you don't have… they will come."

2.  A Life Plan.
"Think about what you really want out of life, then ask what steps you need to take to get there," says Donna. "Ask what it would look and feel like when you get there, and keep that positive feeling as a visual picture in your mind."

3. Support and Positivity.
According to Rainbows Empowering Women, it's important that victims of domestic abuse surround themselves with supportive and positive people that truly want to see them succeed in life, to help them start to attract positive influences in their lives.

4. Get Rid of Negativity.
Clearing negativity also includes ridding the mind of negative thoughts. Negativity lingers when there's a lesson to learn; after the lesson is recognised, there is room to move forward. "It takes three positives to negate a negative," says Donna. "So keep the positive in your life at all times."

5. Rediscover Self Worth.
"Remind yourself that breaking the cycle of abuse allows opportunities to gain your self-worth back, and is the first step to living the life you deserve, not just for you but for your children too. Ask yourself if your children and grandchildren deserve to live a life of abuse, or if they are worth more than that," Donna says.

Rainbows Empowering Women helps people healing from trauma to move forward with a sense of freedom and self-love. To learn more about breaking the cycle of abuse, visit www.rainbowsempoweringwomen.com.
 

About Rainbows Empowering Women

Rainbows Empowering Women empowers women to become emotionally and financially free, to have the confidence to live the life they deserve. They aim to give women the confidence to achieve their goals, so they can do whatever they want in life and fulfil their dreams.

Rainbows Empowering Women offers a 7-step program to women that will help them strip back the layers of negative experiences as an adult and a child to remove the blockages to success and self-worth. The program includes learning how to become emotionally free and in control, build self-confidence and self-respect, unlock dreams and goals and become successful in life.
( Press Release Image: https://photos.webwire.com/prmedia/28453/198438/198438-1.jpg )
WebWireID198438
Contact Information

Donna Ferguson
Director
Rainbows Empowering Women
(61) 0403 311 157

This news content may be integrated into any legitimate news gathering and publishing effort. Linking is permitted.
News Release Distribution and Press Release Distribution Services Provided by WebWire.