New SAS® Factory Miner turbocharges analytics model building
Better models mean better, faster business decisions for organizations in all industries
Cary, NC –
WEBWIRE
–
Wednesday, June 17, 2015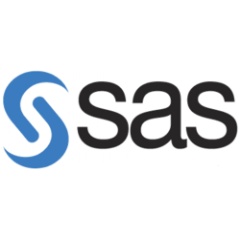 With a well-documented shortage of skilled data scientists, a logical response is to boost the productivity of the ones we have. Analytics leader SAS now offers data scientists fast, automated creation of analytics models. These models can help a retailer identify the best customers for a marketing campaign, for example, or a health insurer uncover fraudulent claims.

Part of a broad update to SAS® Analytics, SAS Factory Miner software maximizes productivity of data science teams. Users work through a web-based, drag-and-drop interface to automatically build and revise very large numbers of models that predict future business outcomes. With SAS Factory Miner, these data scientists can pinpoint poorly performing models, then investigate and improve them. They can also share model templates, results and best practices to improve collaboration among teams.

Enterprises can also quickly build more models using prebuilt or customized templates in SAS Factory Miner, then interactively compare models to find the best performers. Lesser performing models can be pinpointed and improved. Well-performing models can boost business results by controlling customer churn, personalizing offers, predicting demand, managing risk and other actions.

SAS Factory Miner will be generally available this July. The software includes automated model development, selection and deployment capabilities, and machine learning.

SAS Factory Miner's machine-learning techniques, where the software recognizes use patterns and anticipates next steps over time, allow less-technical analysts to use predictive analytics in a self-service manner.

Who needs better models?
Most businesses face tougher competition and growing customer demands. Turkcell, a leading Turkish telco, is no exception.

In Turkey's rapidly evolving market for telecommunications services, Turkcell seeks to become a data-driven company, gaining a competitive edge through deeper customer and sales prospect analysis. With more quality analytical models to choose from, Turkcell can better understand customers, drill deeper into customer segments, and find efficient means to control churn (or customer turnover).

"SAS Factory Miner will allow us to quickly automate our modeling approach across our customer segments," said Tamer Cagatay, Business Analytics Lead at Turkcell. "We can experiment with multiple machine learning methods while deploying these models quickly to production. This solution offers collaboration across departments, enabling best practice modeling at scale."

Enterprises such as Turkcell can use SAS Factory Miner to quickly and easily build unprecedented numbers of models and determine which ones perform best. For example, another customer built 35,000 models to score technology product affinity for marketing campaigns.

How does it work?
Consider a manufacturer who wants to analyze device failure rates. Management asks the analytics teams to uncover insights. The process involves a lot of back and forth: Can the data scientists build a model for all 18 industry competitors? Can they do the same for each of their devices? How about using different analytics methods for each device?

With SAS Factory Miner, data scientists can build on the original request with a few additional clicks or use self-service capabilities to modify the complex analysis interactively.

More analytics enhanced
SAS Factory Miner's launch is part of a broad update to SAS Analytics, a software family that provides data mining, statistical analysis, forecasting, text analytics, optimization and other data science functions. These product enhancements, shipping in July, reflect SAS' commitment to its core analytics customers.

Highlights of the latest enhancements include:

SAS Forecasting now includes a new web-based SAS Forecast Server client. It combines the functions of two existing clients while adding new functionality: demand classification segmentation for targeted modeling, multistage modeling, exception rules to track series that meet certain criteria, forecast accuracy tracking across iterations, and parallel execution of modeling tasks. The interface is now extensible via additional user-defined segmentation and modeling strategies.
SAS® Enterprise Miner™ has a new Bayesian Network node and other enhancements to its machine-learning capabilities, as well as improved Random Forest, Support Vector Machines and Decision Trees.
SAS Contextual Analysis has added support for 13 document languages, improved rule writing and interactive rule testing, and enhanced sentiment analysis controls.


SAS advanced analytics can help any organization make the right decisions. Learn how at Advanced Analytics: where power meets purpose.

About SAS
SAS is the leader in business analytics software and services, and the largest independent vendor in the business intelligence market. Through innovative solutions, SAS helps customers at more than 75,000 sites improve performance and deliver value by making better decisions faster. Since 1976 SAS has been giving customers around the world THE POWER TO KNOW®.
( Press Release Image: https://photos.webwire.com/prmedia/2/198346/198346-1.png )
Related Links
WebWireID198346

This news content was configured by WebWire editorial staff. Linking is permitted.
News Release Distribution and Press Release Distribution Services Provided by WebWire.