Hypnotherapy can Defeat Emotional Eating
Diets and health plans are not the answer to weight loss if mindset isn't addressed.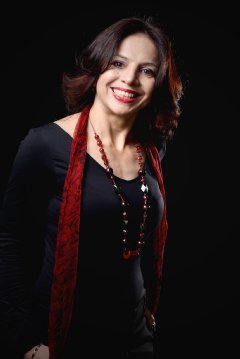 Helen Mitas - Australia's leading mindset expert on weight loss
Clinical hypnotherapist and weight loss expert Helen Mitas said hypnotherapy can effectively help people who engage in emotional eating behaviour to moderate their behaviour in a short period of time.
"People who come to see me for weight loss fall into two broad categories. In the first category, people are generally happy with their life but have established some bad eating and exercise habits over time, which they struggle to break. The second group is where most people fit. This is where people (primarily women) are using food as a crutch for something that is occurring at a deeper level. In other words, there is a reason that they are over-eating. There is a void in their life which they are filling with food" said Mrs Mitas
"You have to treat the reason that people are over eating first and that's where hypnotherapy can be very powerful," she said
"The source of the emotional eating behaviour may relate to unhelpful beliefs, self-esteem issues or other unresolved issues from the past".
"Typically, willpower will last for about 2 weeks and then it becomes too hard to continue making the right choices and any number of emotional triggers may lead to over- eating and binge eating behaviours."
"The key is to avoid quick fixes and get to the real source of the problem fast."
"The secret to weight loss is to create permanent changes in our minds."
Mrs Mitas said hypnotherapy can help shift the burden of negative emotions, limiting beliefs and anxiety to shift excess weight in the following ways:
–        Discover and resolve the source of the problem:  The subconscious mind is the domain of all our emotions, values, memories and habits. By accessing the subconscious mind directly, real changes and shifts can occur very quickly.
–        Discover the subconscious strategies used for over eating:  We all have strategies that are played out at the subconscious level.  By working out 'how' we do certain behaviours, we can change them.
–        Helping people access their natural resources: People have unutilised potential due to limiting beliefs that were formed at some point in their past. Hypnotherapy helps people draw upon their own natural resources instead of adopting an uncomfortable and unnatural set of rules.
–        Focus on techniques that provide a Wholistic solution to the whole person:  The mind body connection is undeniable. When we are only focussed on the symptoms rather than the cause, it is simply a band-aid approach, which is unlikely to work for the long term.
Mrs Mitas said that people need to consider the cause of why they are over-eating.
"You can lose weight permanently, but first you need to address the true problem," she said.
"You only live once so I encourage women to make a decision to transform their lives – or make an excuse and put up with another year of the same old life pain."
About Helen Mitas
She is her own success story losing 14 kg of weight when she was aged 37 and now teachers others to do the same.
As a passionate and committed therapist, Founder of Hypnofit Helen Mitas has helped thousands of people radically enhance their Energy, Vitality and Motivation through her renowned and ground breaking Hypnofit Wellness Hypnosis Programs, and Fast Track to Fabulous motivation workshops.
For more information visit www.hypnofit.com.au
 
( Press Release Image: https://photos.webwire.com/prmedia/49875/191997/191997-1.jpg )
Related Links
WebWireID191997
Contact Information

Helen Mitas
Founder - Hypnofit
Hypnofit

This news content may be integrated into any legitimate news gathering and publishing effort. Linking is permitted.
News Release Distribution and Press Release Distribution Services Provided by WebWire.