Verizon Program Provides 24/7 Schoolwide Access to Mobile Technology in 8 Middle Schools
Expansion of Innovative Learning Schools Program Levels Playing Field, Extends Learning Day and Trains Teachers on Classroom Technology Integration
BASKING RIDGE, N.J. –
WEBWIRE
–
Thursday, October 2, 2014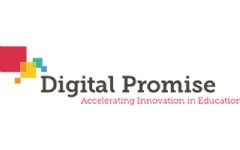 Verizon has launched a first-of-its-kind program that implements schoolwide 1-to-1 mobile technology learning environments while sharing participants' stories, insights and best practices in real time with educators across the country.
The program is an expansion of the Verizon Innovative Learning Schools program, a national mobile-technology integration initiative, to eight middle schools in four states. This expansion, which is part of Verizon's commitment to the Obama administration's ConnectED initiative of up to $100 million in cash and in-kind contributions over three years, brings the total number of VILS schools to 32, reaching 15,500 students for the current school year.
Each of the nearly 5,000 students at these eight schools will receive personal tablets, which will provide them with 24/7 access to the Internet to enhance their studies in the classroom and at home. The tablets, which are donated by Verizon to the nonprofit organization Digital Promise, are equipped with a two-year, 5-gigabyte Verizon Wireless data plan. Digital Promise provides the tablets to the students.
Teachers at these schools will receive specialized, ongoing professional development on the most effective ways to use mobile technology in the classroom to help students achieve in the STEM subjects: science, technology, engineering and math. A full-time, dedicated, technology coach will join the faculty of participating schools to facilitate professional development.
"We are thrilled to partner with Verizon on this unique program for middle school students that provides access to the mobile technology that can engage, support, and power up personalized learning," said Karen Cator, president and chief executive officer of Digital Promise. "We are looking forward to learning with teachers, leaders, students and families, and to publishing the stories of successes and challenges over the next two years."
Best practices, insights and resources from the implementation of these 1-to-1 learning environments are being made available online for free at http://www.digitalpromise.org/initiatives/digital-promise-schools so that other educators can learn from VILS teachers' experiences and emulate best practices.
Justina Nixon-Saintil, director of education programs for the Verizon Foundation, said: "Increasingly, there is recognition among educators of the power of mobile technology to transform teaching and learning. But what's often underestimated is how vital the component of effective teacher professional development is to the success of technology implementation. With Digital Promise, we are infusing technology training throughout these eight schools. This gives all teachers the confidence and expertise needed to use mobile devices to improve student engagement and achievement." 
Schools in the VILS program supported by Digital Promise are: Chute Middle School and King Arts Lab School in Evanston-Skokie, Illinois; FDR Middle School and Armstrong Middle School in Bristol Township, Pennsylvania; Washington Middle School and Rancho Minerva Middle School in Vista, California; and Carroll Middle School and PreEminent Charter School in Raleigh, North Carolina.
The Verizon Innovative Learning Schools program launched in 2012 in partnership with the International Society for Technical Education. An ISTE-supported evaluation of the VILS program earlier this year revealed promising results:
Standardized test scores in math of students participating in the program increased by 4.13 percent, while the test scores of students in a control group of schools that are using mobile technology but are not participating in the program (and that did not receive teacher training on how to use mobile technology) declined by 4.62 percent. 
Teachers in the VILS program reported that 35 percent of their students showed higher scores on classroom assessments; 32 percent showed increased engagement in the classroom; and 62 percent demonstrated increased proficiency with mobile devices.
Sixty percent of the teachers also reported that, by using their mobile devices, they were providing more one-on-one help to individual students, and 47 percent said they are spending less time on lectures to the entire class. (See the full VILS evaluation at http://www.verizon.com/about/responsibility/empowering-educators/.
About Digital Promise
Digital Promise is a nonprofit organization authorized by Congress to spur innovation in education in order to improve the opportunity to learn for all Americans. Through its work with educators, entrepreneurs, researchers, and leading thinkers, Digital Promise supports a comprehensive agenda to benefit lifelong learning and provide Americans with the knowledge and skills needed to compete in the global economy.
About the Verizon Foundation
The Verizon Foundation is focused on accelerating social change by using the company's innovative technology to help solve pressing problems in education, healthcare and energy management.  Since 2000, the Verizon Foundation has invested more than half–a-billion dollars to improve the communities where Verizon employees work and live. Verizon's employees are generous with their donations and their time, having logged more than 6.8 million hours of service to make a positive difference in their communities.  For more information about Verizon's philanthropic work, visit www.verizonfoundation.org; or for regular updates, visit the Foundation on Facebook (www.facebook.com/verizonfoundation) and Twitter (www.twitter.com/verizongiving).
( Press Release Image: https://photos.webwire.com/prmedia/7/191419/191419-1.png )
Related Links
WebWireID191419

This news content was configured by WebWire editorial staff. Linking is permitted.
News Release Distribution and Press Release Distribution Services Provided by WebWire.