Public Speaker Eliakim Thorpe Speaks Out About Domestic Violence: The Perverted Use of Power
WEBWIRE
–
Wednesday, September 17, 2014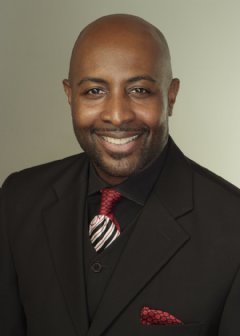 Public Speaker Rev. Eliakim Thorpe:
On the heels of the NFL & Ray Rice domestic violence headlines, I find myself profoundly saddened by the misuse of trust, love, and patience exhibited by men who would violate the spiritual, emotional and physical well-being of a woman.
While I am consciously aware that domestic violence not only affects women, but also men, I have chosen to be intentionally critical of men because of our spiritual duty to: faith, family, and community. It is essential that men engage in a careful, deliberate examination of attitudes, feelings, and behavior deeply rooted in a culture that perpetuates violence instead of promoting the values of peace, love, and harmony. This article is designed to be a clarion call to men with the hope that it will re-awaken a loving sensitivity to women, humanity, and God.
Domestic violence is defined as the distorted/perverted use of power that seeks to: silence the soul of an individual, manipulate the mind of an individual, destroy the unique destiny of an individual, paralyze the potential of an individual, coerce the consciousness of an individual, and bruise the body of an individual. In its essence, domestic violence highlights a disregard for the highest form of love that is demonstrated by God towards all of humanity.
The Bible defines the epitome of love as "Love endures long and is patient and kind; love never is envious nor boils over with jealousy, is not boastful or vainglorious, does not display itself haughtily. It is not conceited (arrogant and inflated with pride); it is not rude (unmannerly) and does not act unbecomingly. Love (God's love in us) does not insist on its own rights or its own way, for it is not self-seeking; it is not touchy or fretful or resentful; it takes no account of the evil done to it [it pays no attention to a suffered wrong]. It does not rejoice at injustice and unrighteousness, but rejoices when right and truth prevail. Love bears up under anything and everything that comes, is ever ready to believe the best of every person, its hopes are fadeless under all circumstances, and it endures everything [without weakening]. Love never fails [never fades out or becomes obsolete or comes to an end]." (1 Corinthians 13:4-8a; Amplified Version of Bible).
Gandis once said, "It is my firm belief that it is love that sustains the earth. There is only life where there is love. Life without love is death….Hatred evil kills; love never dies….The duty of a human being is to diminish hatred and to promote love."
"Domestic violence instills and perpetuates harmful patterns of behavior and distorts development of human character through the force of wrongful example. It obstructs appropriate spiritual, emotional and psychological development... Domestic violence is a pattern of behaviors, described below, used among family members or within the home by one person to oppress, dominate, and control another person or persons. Abuse occurs among people from every socioeconomic, racial, educational, cultural, and religious background. It may occur between partners in a relationship, married or not married, living together, separated or dating. ….Tolerating, ignoring or denying domestic violence is a grave disservice not only to the abused but to the community and society at large…we must address the problem of domestic violence in the community and empower communities to develop models of family life that integrate the principle of equality between males and females and that provide safe places for both to undertake the challenge of developing wholesome interpersonal relationships…. acts of domestic violence are betrayals of trust....abusive misconduct limits the spiritual development of the abuser as, "every aggressor deprives himself of God's grace".…It is incumbent upon human society to expend all its forces on the education of the people, and to copiously water men's hearts with the sacred streams that pour down from the Realm of the All-Merciful, and to teach them the manners of Heaven and spiritual ways of life, until every member of the community of man will be schooled, refined, and exalted to such a degree of perfection that the very committing of a shameful act will seem in itself the direst infliction and most agonizing of punishments, and man will fly in terror and seek refuge in his…. The use of force by the physically strong against the weak, as a means of imposing one's will and fulfilling one's desires, is a flagrant transgression" against the free will of a woman. The lack of spiritual values in society leads to a debasement of the attitudes which should govern the relationship between the sexes, with women being treated as no more than objects for sexual gratification and being denied the respect and courtesy to which all human beings are entitled. It calls for a fundamental change in the manner in which people relate to each other, and the eradication of those age-old practices which deny the intrinsic human right of every individual to be treated with consideration and respect. men have the opportunity to demonstrate to the world around them a new approach to the relationship between the sexes, where aggression and the use of force are eliminated and replaced by cooperation and consultation." (http://bahai-library.com/nsa_guidelines_domestic_violence).
We must protect the abused and punish the abuser
Will we be men of love or men of lasciviousness? Will we be consumed by rage or exhibit a life of meekness, humility, peace, and harmony necessary to restore balance in the earth? We are in a pivotal time in history where the cycle of violence has desensitized the senses of men who are unable to hear the voice of God; living beneath the spiritual, ethical, and moral values of God. The war that must be waged is not against the acts of domestic violence but against the malevolent heart and minds of men who seek to harm mankind/women.
Men must not cross the boundaries of decency but learn to live a life of discipline which is necessary to silence the seductive and destructive effects of aggression and hostility. We must demand that the conduct of men live up to the values of responsibility, accountability, and integrity. As a husband of 17 years and the father of 4 daughters, it has taught me the true essence of manhood and the necessity, with God's guidance, to discipline my body, mind, and spirit. My wife and daughters have challenged me to continue to critically evaluate my role as leader, husband, father, protector, and provider in a society where men have not completely and fully embraced the importance of transforming their families and communities.  It is through the experiences of being a father, husband, provider, protector, and grandfather that I have a new appreciation for the necessary role of men in the 21st century and beyond.
Furthermore, if families, communities, nations, and the world are to be transformed, men must discover that masculinity is not defined by: power, might, and physical strength, but through meekness, humility and a reverent respect for their faith, family, and community. Men must rediscover their birthright, break the chains of lust/hatred/hostility/anger, and recommit to the will of God if we are to help heal the land from the evil acts committed by carnal men.
My hope and prayer is that every man will discover his masculine identity which will liberate him to live in the image and likeness of God and uphold the inherent nobility of the human soul.
( Press Release Image: https://photos.webwire.com/prmedia/49297/190754/190754-1.jpg )
Related Links
WebWireID190754
Contact Information

Rev. Eliakim Thorpe
Ordained Minister/Public Speaker
Rev. Eliakim Thorpe

This news content may be integrated into any legitimate news gathering and publishing effort. Linking is permitted.
News Release Distribution and Press Release Distribution Services Provided by WebWire.