Wheel Repair and Recycling Contributes To Environmental Wellness and a Greener Planet
Wheel Repair Houston has noted the positive environmental effects of repairing or recycling your old and damaged wheels. People can help for a greener planet and gain some monetary benefits as well.
Houston, Texas –
WEBWIRE
–
Tuesday, March 11, 2014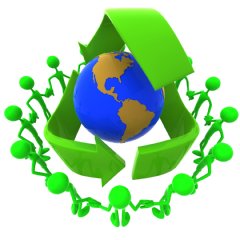 Wheel Repair and Recycling Contributes To Environmental Wellness and a Greener Planet
Most people recycle their wheels for the money they get from doing so, and most people repair their wheels because itís much more affordable than buying a new set.
Global warming and climate change are some of the most pronounced effects of environmental pollution that affect people from all walks of life across the globe. Impetuous disposal of automobile parts such as wheels, is one of the main causes of this problem. Research studies shows that millions of wheels are scraped annually in United States alone! Unfortunately, only about 7% of these wheels are currently being recycled or repaired, the rest is discarded into the environment, despite the stringent rules and regulations that govern disposal of such waste.
So, how can repairing and recycling wheels promote environmental wellness? There is no shortage of ways of recycling this form of waste. Each wheel is made up of magnesium, nickel, stainless steel, or other materials. All these raw materials are sourced directly from the environment. There is need for manufacturing companies to sustainably exploit these natural resources for the benefit of current and future generations.
Release of carbon based gases into the environment is one of the main causes of global warming and climate change. This in turn results in increase in temperatures, unpredictable weather patterns, and generally bad climatic conditions that affect agricultural based economies negatively. A large portion of wheels that are not recycled are burnt, since they cannot decompose naturally. This act releases lots of carbon dioxide and other harmful pollutants into the atmosphere, leading to air pollution. It is possible to avert all these predicaments by recycling your unwanted rims or repairing your damaged wheels. In fact, there are companies that repair damaged wheels at a fair price.
A spokesperson for Wheel Repair Houston, Gustavo Robledo, said that most people recycle their rims to take advantage of the monetary benefits or are lured by the savings of repairing them, instead of buying an expensive set of brand new wheels. But they are unware that by doing that, they are positively helping for a greener environment.
ďMost people recycle their wheels for the money they get from doing so, and most people repair their wheels because itís much more affordable than buying a new set. We at Wheel Repair Houston believe that more people would repair and recycle their wheels if they made a concious effort of the negative impacts caused to the environment everytime a new wheel is manufactured.Ē
Most of the well known wheel manufacturing companies have come up with programs that wish to promote recycling of wheels all across the globe. There is a wide array of products that can be made from this waste. Innovative entrepreneurs are currently making millions by selling products that are crafted from used wheels. For example, they are being used to make swings for children, coffee tables, flower vases, rubber door mats, as well as home gardens, if stacked together.
Real estate developers are also using them to add value to their properties by manicuring landscape, painting the wheels, because they can house small and large landscaping flowers and shrubs. Construction companies can use the recycled steel as a roadbed material. They can also be used to build running tracks and walkways that can withstand high traffic, without losing their vigor.
Additionally, wheels are made from high quality steel, a natural resource that is mined from the environment. Just like any other metal, steel can be re-smelted and used to manufacture new wheels or other steel appliances that are currently on high demand, such as; car spare parts. During the recycling process, impurities are filtered out, hence the end products are hygienic and of good value, despite the fact that they are made from recycled materials. Car owners and companies that own fleets of vehicles are encouraged to sell used wheels to recycling companies.
Recycling and repairing your wheels is indeed a sure way of promoting environmental wellness and growing the economies!
About Wheel Repair Houston
Wheel Repair Houston is a reputable and thrustworthy wheel repair company located in Houston, TX. It stays up to date with the latest manufacturing technology and wheel repairing techniques. Visit their official website at www.wheelrepairhoustontx.com for more information.
( Press Release Image: https://photos.webwire.com/prmedia/33598/186068/186068-1.jpg )
Related Links
WebWireID186068
Contact Information

Gustavo Robledo
Spokesperson
Wheel Repair Houston
(1) (281) 854-9183

This news content may be integrated into any legitimate news gathering and publishing effort. Linking is permitted.
News Release Distribution and Press Release Distribution Services Provided by WebWire.