Announcing The World's First "Triple Launch" For Designing Service Businesses Online
London, United Kingdom –
WEBWIRE
–
Sunday, March 2, 2014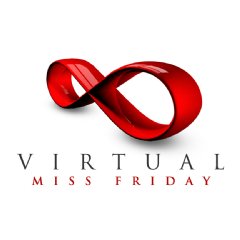 Now the timing is right for me to embark on another journey of sharing how the services within Virtual Miss Friday are delivered to our clients.
Michelle Dale of Virtual Miss Friday says: "Today I have THE BIGGEST announcement that I've ever made in the history of Virtual Miss Friday! It's centred around the support I provide for online service providers, like myself and it's going to be a complete game changer and massive contribution to the online service industry which I've been living, eating and breathing since 2005.
"I'm going to be embarking on the world's first "Triple Launch" - most people create a programme, promote it, sell it, create another. I've done that myself with my Business Programmes; the Shoestring, Apprentice and Rockstar which feature in my online business roadmap - BUT - never would I have considered launching (3) new programmes at once, but in this case it has to be done. I'll share how this happened... If you provide any kind of service over the Internet, I think you'll find this an interesting read, and also relate to much of it."
Michelle goes on to say: "Since beginning to offer support to colleagues in the online service industry I've kept my focus around helping them learn how to develop and promote their business online, and mostly kept the provision of services out of it. This was to keep a focus on the growth and operations of the business.
I've developed quite a large community around me through these programmes and as it's grown, so have the questions I've received on a whole host of topics including small details of how to offer particular services, or how to troubleshoot problems, through to more colossal sized questions like how I work with clients to build a website, how I developed my team, what I do to provide marketing services, including strategies, systems and tools, through to the best way to manage a client's inbox online - the list has been endless"
At this point, Michelle addresses the dynamics in play in some detail: "Offering services 100% online can be quite simple, but simplicity isn't always easy to achieve (click to tweet) with a barrage of online systems and tools that all offer similar things, you could be there trying and testing these things into the next lifetime and then when the next latest thing comes out you might start to feel what you have is inadequate, so you add too many ingredients to the cake and instead of it coming out perfect it tastes like a dog's dinner, bad analogy probably but it's true - the more you complicate things online, the worse it gets, and then it's like reaching a point of no return.
Next you have the issue that you find something you love to work with and it's constantly changing and evolving, so keeping up with changes can be a little daunting; it's just the nature of this industry.
And finally, when you do find a new or better way of working (and I'm one of those people who is constantly looking to improve and progress and make things smoother, more efficient, more cost-effective etc...) you then have to go through and revamp all of your internal and client processes and procedures to reflect the changes and in some cases retrain with videos, etc...
So as you can see the dynamics of offering online services can be difficult to keep simple, intuitive and serviceable on a larger scale"
Then addressing her decision to move forward, Michelle says: "I knew it was going to take a lot of commitment from me, I'm not someone who can create something and leave it sitting there untouched or not updated, and I knew if I created any kind of service courses they would need continuous involvement from me to keep them regulated and up-to-date, I decided if I was going to do this, I wanted to offer much more than static programmes, something that simply didn't exist online, something that was going to give people everything they could possibly need to start providing services from nothing to something comprehensive, and something that I was able to evolve easily as my own services evolved.
I needed to find a way to be able to do that efficiently. Since this was never going to be an easy task I sat on it for some years, and watched how things changed for me, and took more notice of how my own procedures for the operations of the business became more efficient - I got good, really good at starting to process change more easily"
A good way into the conversation, Michelle explains: "Now the timing is right for me to embark on another journey of sharing how the services within Virtual Miss Friday are delivered to our clients. I gathered everything I would need to share with you in order to make sure you were able to get that absolute maximum value, knowledge and information (ongoing) from these programmes.
I put together some criteria for myself to base the development of my new courses on.
#1 Break It Down.
I was wondering where I should start, the volume of service we provide is fairly extensive, I had to break them down into something manageable, so I went for Administrative, Marketing and Creative services.
#2 Make It Meaty.
I didn't want to offer bitty solutions, as in, a bit here, a bit there (which tends to be quite common when you're providing services) where nothing was ever very conclusive, so I decided to start with my most popular services, the ones I provide inside my service packages, which are built around offering a structure for each type of service, and are then broken down into a diverse series of task-oriented assignments that are distributed to my team.
#3 Financially Rewarding.
I wanted to put together these services courses in such a way that if a solo Virtual Assistant was only going to work with one client, they could earn a rewarding living... And if someone was working with a team, or wanted to develop a team they would be able to expand with ease, and with all the practical support and know-how they would need to make the transition smooth.
#4 Continuously Evolving.
In my opinion a business programme is based more on strategy or business model, where as a service programme should be based more on practicality and a systematic approach, so I've included some really valuable service business essentials such as a mini-intranet, resources, predefined email replies for clients, instructions for yourself or team members and templates for each service being provided, I didn't want to just show you how to provide these services, I wanted to give you all the practical 'good stuff' that often takes many, many hours of time to put together, and then save you all that time.
In addition I wanted to offer a way to keep you informed of changes and updates to the systems that we work with and where applicable make suggestions of how you can use those changes in the service. This has been included as well"
Then when asked about what the "triple launch" entails, Michelle says: "Well as I was going through each service I noticed a lot of them were interconnected, I can work with a client just on administration, or marketing or creating, or I could implement more than one package with a client, for example creating and marketing, or administration and marketing, so I put it out to my newsletter audience about which one they would find most valuable for me to provide first - when the answers came back in, there was no definitive leader as admin, marketing and creative services were in demand evenly across the board, so I decided to really push myself to the limits and create all (3) courses simultaneously - and launch all (3) back-to-back.
This has actually proven to be a good thing, as it's given a really interesting scope to achieving a complete set of courses that work perfectly individually, but also merge beautifully as a whole set, and for anyone who takes the set of courses, they'll be able to see how these services are very much part of a whole as well as standing alone - it's a unique experience only Virtual Miss Friday can provide ;-)"
And Finally, Michelle says to one and all: "We're Open For Beta Testers! So there we have it! Today I am delighted to announce that these courses are in the process of being created, recorded and collated into a giant launch, and we're OPEN NOW for beta testers during March at a whopping 50% off the official launch price, which I can tell you is the best investment you'll make into your service business this year.
In addition, anyone who signs up on beta will have lifetime access to the programmes they've chosen (whether it's one or all, there's a 3-For-2 Offer available), at no extra charge. So here they are, including the launch schedule, and you have until the 31st of March to take advantage of the doors being open before they close for beta testing!!"
To learn more please click here and if you'd like to contact Michelle directly, please email support@virtualmissfriday.com - Thank You!
( Press Release Image: https://photos.webwire.com/prmedia/37723/185831/185831-1.jpg )
Related Links
WebWireID185831
Contact Information

Dale Friday
Press Officer
VMF Ltd.

This news content may be integrated into any legitimate news gathering and publishing effort. Linking is permitted.
News Release Distribution and Press Release Distribution Services Provided by WebWire.