High Quality Nutritional Supplements That Donít Cost An Arm & A Leg
Finding a high quality supplement on the market is difficult when you donít know what to look for...
Westminster, Co –
WEBWIRE
–
Wednesday, January 29, 2014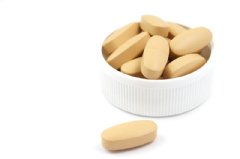 Operating With No Rules
Nutritional supplements are probably one of the most controversial nutrition products on the market.
Itís not regulated by the Food and Drug Administration (FDA).† There are no rules on the quality or content of the product that is put on the market and sold to the public.† The only thing that may stop a nutrition company is a million dollar law suit that places them out of business.† Otherwise, nutritional supplements are a touchy subject that many fitness professionals try to avoid.
Since there are no regulation on nutritional supplements, then why should you even take them, and who can you really trust?
Why Are Supplements Important?
Nutritional Supplements are essential because of the diet that most Americans follow.† A lot of processed foods, produce, meat and dairy have GMOís, saturation of sodium, sugar, and other chemicals that can affect the body in the long run.† A good, high quality multivitamin can go a long as they provide necessary vitamins, minerals, vegetables, fruits, and phytonutrients. †
Unless you ate all organic food, continuously throughout the day, your body wonít be able to get the most out of the nutrients in food because you would be too full to continue to eat.
The other problem is that what you may purchase at a large Super Market typically only carry synthetic vitamins -- meaning the body doesnít know what they are, thus it exits the body without breaking down and nourishing the body.
And, if you go to a general nutrition center, youíll probably be sold by a 17 year old high school student who has no clue what your fitness goals.† They just offer you a product that they are told to sell, if they even try to sell you something.
Having a personal trainer that sits down with you and discusses your fitness goals from weight loss to toning, to nutrition and supplements will allow you to be more successful in achieving your goals.
But, not all fitness trainers understand whatís in a protein powder, multivitamin or krill oil.† They just sell you whatís on the shelf because the big box gym has a contract with the supplement company.
Whatís The Supplement Solution?
First, you need to make sure you find a well educated & knowledgeable personal trainer that can help you with fitness, nutrition, and supplements.† Preferably one that does not work for a big box gym, but a small fitness studio. †
Summit Fit Dojo in Westminster, CO is a personal training studio that only hires the best fitness coaches that understand the importance of a balanced workout plan and nutrition.† Summit Fit Dojo also offers one of the best nutritional supplement products on the market called ProGrade Nutrition.† You canít find them at your local grocery store or vitamin shop.† They are only sold by fitness professionals that understand quality is important.
ProGrade Nutrition carries an entire line of supplements such as multivitamins, meal replacements, protein powders, krill oils, natural detoxifies and cleansers, probiotics -- just to name a few.
In addition, ProGrade Nutrition has a team of scientists that study how various ingredients affect the body, therefore they only use the highest quality ingredients. †
And, if youíre still feeling a bit skeptical because there are no regulations on nutritional supplements, ProGrade Nutrition is a GMP (Good Manufacturing Practice) rated facility.† To be a GMP rated facility costs several thousands of dollars, but ProGrade Nutrition wanted to set themselves apart from the competition.
Finally, they also have a 60 day money back guarantee.† So, if youíre not satisfied with their product, simply send it back to them and theyíll refund your money.
Summit Fit Dojo trusts ProGrade Nutrition as their sole nutritional supplements provider for their coaching staff and fitness clients because of their quality ingredients, backed by science approach, and 60 day guarantee.
( Press Release Image: https://photos.webwire.com/prmedia/46782/183799/183799-1.jpg )
Related Links
WebWireID183799
Contact Information

Javier Lozano Jr
Owner & Head Fitness Instructor
Summit Fit Dojo
(1) 303-920-9747

This news content may be integrated into any legitimate news gathering and publishing effort. Linking is permitted.
News Release Distribution and Press Release Distribution Services Provided by WebWire.