Japan's #1 Weather Service WNI Launches Sunnycomb, the First Mobile Social Community that Matches Your Personal Profile with Accurate Weather Forecasts to Deliver Unique, Individual Reports
WEBWIRE
–
Wednesday, December 4, 2013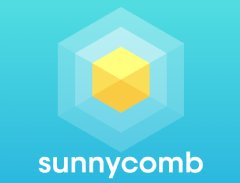 TOKYO & NEW YORK - December 4, 2013 – Weathernews Inc. (WNI), the leading weather company in Japan (4825: Tokyo Stock Exchange), today launched an entirely new weather community aimed at the millions of iOS users who want access to more accurate and personalized weather forecasts mixed with a fun social experience. Sunnycomb's mobile social weather network debuts today as a free app on iTunes, representing the only weather companion available today that combines real-time data and individual reports to create more meaningful forecasts for its users.
 
With nearly thirty years of professional and consumer service, WNI already has the #1 downloaded weather app in Japan, Weathernews Touch, which has amassed more than 10 million downloads to date. With the introduction of Sunnycomb, the company looks to solve  major issues found among traditional weather apps, which are often too static, impersonal and homogeneous. With real time pictures and reports from users who share more than 100,000 reports per day, Sunnycomb users can now take part in a global conversation with other weather enthusiasts in order to gain a better understanding of how the weather is impacting other people on personal, local and social level.
 
The Sunnycomb experience starts with each user being able to complete a personal profile where they can express an emotional reaction to the weather they are currently experiencing. User have the ability to create their own personal reports, combining fun emoticons, detailed weather descriptions, and the ability to comment on reports from the larger community.
 
Unique to Sunnycomb are intelligence algorithms that can begin predicting how you feel about the weather throughout the week. In this way, the app becomes your gateway to a larger community of other weather enthusiasts who want to share and take part in a global conversation. "We feel that understanding the weather and how it affects each person individually is a critical first step in understanding and relating to the world around us," said Ishibashi Tomohiro, Managing Director, Weathernews, Inc.
 
Why is matching weather to emotions important?
 
While other apps rely solely on crowdsourced reporting, requiring thousands of users for reliable information, Sunnycomb believes in order to have the most accurate view of the weather, you need to fuse crowd-sourced data and real-time forecasts. With this hybrid approach involving weather forecasts matched to your personal profile, Sunnycomb is taking weather reporting one step further; giving users access to individual forecasts and reports that are more personal and individualized so you can make more timely and informed decisions: from what to wear, how to commute, and to how to plan the rest of your day. This is important because there are 7 billion people in the world, but we all share one sky. Now anyone has the tools they need to become their own meteorologist, as well as a rich platform to connect with others around the globe in a more powerful and meaningful way.
The Sunnycomb global weather community includes the following features:
 
●      Create your own unique mood profile for customized weather reports that are based on your personal observations on the weather.
●      Anytime access to the most accurate and reliable weather data anywhere in the world.
●      Share, report and comment on user photos and take part in a global conversation about the weather.
●      Translation feature that allows you to communicate directly with other Sunnycomb users regardless of language.
●      Access to vibrant global community of more than 10 million weather enthusiasts
●      SkyMatching technology that allows you to view weather conditions and reports from users around the globe that are similar to the one that you are experiencing.
●      Access to the largest database of weather photos in the world with more than 13 million photographs, and users sharing more than 100,000 photos every day.
 
 "Every day millions of people share photos and comment on the weather on their social networks, but there isn't one destination where people can go to take part in a global conversation. By removing the language barriers and making it easy for anyone to connect and share experiences with a global weather community. We believe that the more we understand how each individual is experiencing the weather, the more we are able to understand the larger world that we live in."
WNI is the largest private weather news service in the world, with a rich history in disaster mitigation and preparedness. The company is now looking to bring its sophisticated weather services to an even broader North America audience, where weather enthusiasts can connect deeply on a more personal, social, and local level.
For more information on Sunnycomb, you can visit http://sunnycomb.com/, or you can download it from the Apple iTunes store here: http://appstore.com/apps/sunnycomb/
About WNI:
Weathernews Inc. is the world's largest private weather service company headquartered in Japan. It is the only global weather content maker that employs over 700 staff (including more than 400 meteorologists) in offices in 40 cities in 15 countries and region, including United States, United Kingdom, Germany, Netherlands, Italy, France, Spain, Denmark, Australia, China, Japan, Korea, Malaysia, Philippines, and Taiwan. It offers a full range of weather content using "man-machine shareware system" In November 2003, Weathernews became the first weather service company ever listed in the 1st Section of the Tokyo Stock Exchange (4825).
 
( Press Release Image: https://photos.webwire.com/prmedia/42381/183505/183505-1.png )
WebWireID183505
Contact Information

Eric Gonzalez
PR Contact
VSC for WeatherNews Inc.
(1) 415-677-9125

This news content may be integrated into any legitimate news gathering and publishing effort. Linking is permitted.
News Release Distribution and Press Release Distribution Services Provided by WebWire.