City of Toronto to begin opening community gardens and allotment gardens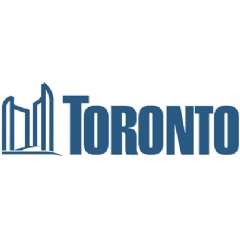 On April 25, the Province of Ontario announced amendments to an Order under the Emergency Management and Civil Protection Act that permit the use of allotment gardens and community gardens. To help increase the resiliency of and food security for Toronto's residents during the COVID-19 pandemic, the City of Toronto will open its community and allotment gardens for the 2020 gardening season. The City will follow a phased approach in opening its 81 community gardens and 12 allotment gardens to ensure public safety while providing access to an essential source of fresh food.

Community gardens will begin to open this week on a location-by-location basis. Allotment gardens will begin to open during the week of May 11.

Each year, the City's community gardens and their volunteers support more than 25 community agencies and provide them with 1,133 to 2,267 kilograms (2,000 to 5,000 pounds) of fresh, Toronto-grown produce. Annually, more than 1,300 people use the City's allotment gardens to grow their own food and plants. The gardens typically open in early May for planting activities but were previously included in the Province's ordered closure of all recreation amenities in Ontario.

As part of the amendment, the Province directed local Medical Officers of Health to provide advice and instructions that gardens must meet in order to operate safely, both for the benefit of those using the garden and for the general public. These guidelines include details on infection prevention and control measures, including how to achieve physical distancing at each location and guidance on the cleaning and disinfection of commonly used equipment and surfaces. The guidelines are available at: toronto.ca/wp-content/uploads/2020/05/8d67-COVID-19-Directions-Community-and-Allotment-Gardens.pdf. Since the provincial order was amended on April 25, site readiness activities have
been underway including supplying water service, as well as maintenance and spring cleanup work to get the gardens ready to open. Handwashing station equipment has been procured and will begin to be installed.

The City's community gardens are initiated through proposals from local volunteer community groups and utilize unused green space which allows them to be spread out amongst Toronto's many communities. They are also operated and organized by volunteer groups who can ensure they meet both provincial orders on gatherings and public health guidelines.

Garden plots in the City's allotment gardens are within close proximity to one another and many resources, including water service and tools and equipment are shared. The allotment gardens were designed to make the best use of space for an extremely popular City program in an urban environment. Allotment gardens are accessed through a fee-based permit for individual use. To date, 1,357 permits have been issued for 2020 season.

City staff have reached out to permit holders and community groups to confirm that gardens will open and will continue to connect with them to provide confirmation of when their garden will open and critical public health information.

Details about urban agriculture in Toronto, including the City's community and allotment gardens can found at: toronto.ca/explore-enjoy/parks-gardens-beaches/gardens-and-horticulture/urban-agriculture.

The City's website is updated daily with the latest health advice and information about City services, social supports and economic recovery measures. More information about the City's community and allotment gardens is available at toronto.ca/home/covid-19/covid-19-latest-city-of-toronto-news/affected-city-services.

Quotes:

"Toronto Public Health and Parks, Forestry & Recreation staff are working diligently to open the City's community and allotment gardens under the expert advice of Toronto's Medical Officer of Health, Dr. Eileen de Villa. I am pleased we will be able to open these amenities for the 2020 season to provide Torontonians with an essential source of fresh food while ensuring the safety of our residents and our staff."
- Toronto Mayor John Tory

"Community gardens are an integral part of our local food production, providing fresh affordable food to families, food banks, and communities. They are also more important than ever as the COVID-19 pandemic and economic uncertainty create new food challenges, particularly for members of our community who already face inequitable access to food."
- Councillor Joe Cressy, Spadina-Fort York (Ward 10), Chair of the Board of Health

"Access to safe, nutritious food is critical to a person's health and wellbeing. These gardens provide an essential source of fresh food for families and community groups, including those who face food insecurity. I am very happy our Parks, Forestry & Recreation staff have worked with Toronto Public Health to safely open these important community resources."
- Councillor James Pasternak, York Centre (Ward 6), Chair of the Infrastructure and Environment Committee

Toronto is home to more than 2.9 million people whose diversity and experiences make this great city Canada's leading economic engine and one of the world's most diverse and livable cities. As the fourth largest city in North America, Toronto is a global leader in technology, finance, film, music, culture, and innovation, and consistently places at the top of international rankings due to investments championed by its government, residents and businesses. For more information visit toronto.ca or follow us on Twitter at twitter.com/CityofToronto, on Instagram at instagram.com/cityofto or on Facebook at facebook.com/cityofto.
( Press Release Image: https://photos.webwire.com/prmedia/5/258791/258791-1.png )
Related Links
WebWireID258791

This news content was configured by WebWire editorial staff. Linking is permitted.
News Release Distribution and Press Release Distribution Services Provided by WebWire.