Premiere accomplished: Eurobike urban media event convinces from the outset
Urban Mobility Media Days 2019: Premiere event with optimum conditions for 32 exhibitors and just under 100 media representatives from home and abroad
Frankfurt am Main/Friedrichshafen –
WEBWIRE
–
Monday, July 15, 2019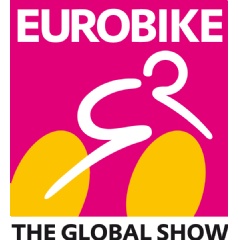 On a smart route through the city. In Frankfurt am Main, international media representatives were able to find out how the bicycle industry is contributing to the on-trend topic of urban mobility and what product innovations the model year 2020 has in store. The new media event Urban Mobility Media Days by Eurobike brought 32 manufacturers (42 brands) from the bicycle industry together with just under 100 journalists to test new products in an authentic setting.
From e-scooter and highly styled city pedelecs to folding and cargo bikes - the first-ever Urban Mobility Media Days, the new format by the makers of Eurobike, achieved an instant success. The impressive backdrop of "Mainhattan" and direct access to the Agora outdoor area of Frankfurt Messe provided excellent conditions for journalists not only to gather information on the new products but also to test, photograph and film them thoroughly.
"We have offered the bike industry an additional platform to present the forthcoming trends to a selected group of media representatives before the actual date of the fair. The Urban Mobility Media Days took place in the right place at the right time. We are delighted by a top-ranking field of participants on the brand side and also an excellent response from the media representatives", said Head of Eurobike Stefan Reisinger, summing up the premiere. As a logical consequence, by the end of the event it had already been firmly arranged for the Urban Mobility Media Days by Eurobike to take place again in Frankfurt within a similar time frame next year.
These brands were present at the Urban Mobility Media Days 2019:
Abus, A.N.T., ASE, Brose, Bulls, Coboc, Comodule, Convercycle, Croozer, Cycle Union/ Rabeneck, Egret, Flyer, Hartje, HNF Nicolai, HP Velotechnik, i:SY, JIVR, Jobrad, Metz, Movelo, my Boo, neodrives, Ortlieb, Paul Lange, Pegasus, Pinion, Riese und Müller, Rohloff, Ruff Cycles, Schindelhauer, Schwalbe, Segway, Shimano Europe, Sigma, Stromer, Tern, Universal Transmissions, Urban Arrow, Victoria, WSM, Yuba Cargo Bicycles, ZEG.
Alongside the purely trade-centred exchange of ideas on three working days (4 to 6 September), Eurobike 2019 will again be celebrating the enthusiasm for the bicycle among consumers on Saturday, 7 September 2019, with the Festival Day. For more information, please visit www.eurobike-show.com, www.urban-mediadays.com and www.facebook.com/eurobike.tradeshow.
 
Exhibitor comments on the Urban Mobility Media Days 2019:
Uwe Weissflog, Communications Tern Europe:
"I find it great that there is now an urban version of the Media Days alongside the already existing sports version. We producers and brands who focus on the urban segment now have a joint platform here. Frankfurt with its big city flair is perfect and does of course present the media with super opportunities for image material. In general, the Media Days offer a concentrated approach for a compact number of exhibitors who can devote themselves to the media present in a relaxed atmosphere. The timing and lead-in to the actual trade fair is also ideal for the media and us producers.
Anja Knaus, PR-Manager Flyer:
"This is a very good cross-section through the e-bike industry and thus offers ideal conditions for the press to tackle the topic effectively and within a compact time frame. The date is ideal for us. We notified our dealers a few days ago and now we can give the event our full attention and attend with a complete test pool for journalists. Just as the industry is having to adjust to the new format, some media representatives still need time to firmly schedule the date into their diaries. In 2020, the Urban Mobility Media Days will certainly take the next step."
Heiko Truppel, Online Marketing Manager HP Velotechnik:
"We have been awaiting this premiere with a great deal of excitement since it is in fact a home match for us as local producers based in the state of Hesse. The topic of urban mobility is a very important one for us and we believe that most bikes are actually used in an urban setting. In this respect, the Urban Mobility Media Days are a consistent and logical continuation of the sports-centred Media Days, which we welcome. And we feel honoured by the fact that we have been able to attend the premiere.
Markus Riese, Managing Director Riese & Müller:
"The central location in Germany is super and Frankfurt as a major city is ideal for presenting modern urban mobility - and that means bicycles and pedelecs. I think it's a good idea that this event is only for media professionals and that neither trading atmosphere nor sales advice dominate the discussions. As far as visitors are concerned, it is not comparable with the current Eurobike formats. We are satisfied with the first few hours of the event."
Teresa Rink, Marketing Croozer:
"The Urban Mobility Media Days are an ideal opportunity for us to present the many and varied possibilities offered by trailers to representatives of the media. Flexibly combined with pedelecs, trailers for cargo and dogs are a particularly attractive alternative to a (second) car."
Andreas Hombach, Head of E-mobility WSM:
"The success of the bicycle in the urban environment is crucially dependent upon the infrastructure as well. Stationary traffic, in particular, as is also the case with the car, should not be ignored. It is excellent that we have an opportunity here to present this aspect to the media. This is something that tends to get lost all too quickly at the large trade fairs with their spectacular firework displays of new products. The Urban Mobility Media Days therefore make an important contribution to media work for the whole industry."
Volker Haug, Sales Marketing Manager Ortlieb:
"Atmosphere and location are great. In my opinion, it is important and fitting that the focus of the industry's media work is shifting more towards 'urban' as a topic." In urban cycling, accessories such as bags play a key role and this is something that can also come across at the Urban Mobility Media Days."
  
Torsten Mendel, Marketing/PR Manager Abus:
"I welcome the fact that Eurobike, as the leading trade fair, is devoting more space to urban cycling and that we have an early opportunity to talk with media professionals about new features. Urban mobility is set to change significantly in the next few years, and we in the cycle industry should and can help to shape this change with events like this. The whole event is taking place in a super venue with a central location and great organization. They've even managed to arrange the right weather. An inspired first serve, which we can build on in 2020."
 
Media comments on the Urban Mobility Media Days 2019:
Markus Fritsch, Publisher and Editor-in-chief of velobiz.de:
"The Urban Mobility Media Days are a great service for us journalists to test urban bike products in a centralized manner instead of attending 40 individual events - this not only saves time, but in the urban setting of Frankfurt is also the perfect location for researching into trends and new product developments at first hand."
Julie Montagnon, Veloelectrique24.fr:
"I am really happy with this new event in this large and friendly bike city. I'm finding a lot of new trends here, particularly in the e-bike and cargo bike segment. There's a cool atmosphere, you can do a lot of testing and you have enough time for detailed discussions with the exhibitors."
Hayley Everett, CyclingIndustry.News:
"I find it great that business, media and brands are being brought together here. It's very helpful for us and also reinforces the personal contact."
( Press Release Image: https://photos.webwire.com/prmedia/7/243767/243767-1.gif )
Related Links
WebWireID243767

This news content was configured by WebWire editorial staff. Linking is permitted.
News Release Distribution and Press Release Distribution Services Provided by WebWire.