Building Trust in Drones - Public Concerns Remain a Barrier to Drone Adoption - PwC Research
•Less than a third of the public (31%) feel positive about drones, compared to 56% of business leaders.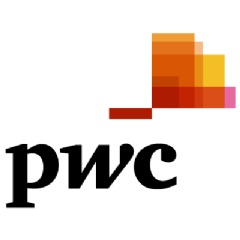 Public perceptions remain a barrier to drone uptake in the UK according to new research from PwC. Less than a third of the public, (31%) feel positively towards drones, while more than two thirds are concerned about the potential use of drones for criminal purposes. This contrasts with 56% of business leaders who are positive about drones and their benefits. Including those already using drones in their business this rises to 83%.
PwC's latest research 'Building trust in drones - the importance of education, accountability and reward' - based on a survey of the public and business leaders on their attitudes towards drones and drone regulation - makes clear that business sees low public confidence in drone technology as a barrier to business development. More than a third (35%) of business leaders believe drones are not being adopted in their industry because of these negative perceptions. This is despite 43% of those surveyed believing their industry would benefit from drone use.
Elaine Whyte, UK drones leader at PwC, commented:
"There are clear disparities in attitudes towards drones between business and the wider public. It is also strikingly clear that the potential of drone technologies is not fully understood. The drone community across industry, government and civil society needs to change the public discourse from one of uncertainties and toys, to one of opportunity and accountability.  
"This can be achieved through better education on the wealth of use cases for drones, as well as increasing understanding of regulation and accountability. The public will only trust a new technology if they understand who is regulating and providing oversight.
"At PwC, we completed our first stock count audit last year using drones and our research has found that drones could add an additional £42bn to the UK economy by 2030. To really achieve these positive outcomes the drone community has much to do to educate wider society."
Aviation Minister Baroness Vere said:
"Drones could transform how we move people and goods around, boosting our economy and even saving lives.
"A drone used safely and responsibly is a great asset, which is why the Government is encouraging innovation and the development of technology in its forthcoming Aviation Strategy and Future Flight Challenge."
Education, accountability and enforcement remain key to building trust
Underpinning the negative perception of drones is a lack of understanding from both business and the public of drone applications. Just over half (53%) of business leaders admit that there is a lack of understanding of drones in general, so they are not considered for their business.
In terms of accountability and regulation, 70% of the public would not feel confident in identifying a drone being misused. This lack of understanding about regulation and responsibility clearly underpins uncertainty and negative perceptions more broadly. Responsibility for flying a drone also remains a contentious issue with 96% of the public wanting drone ownership to have a minimum age limit and 77% believing that limit should be 16 or above.
Enforcement is perhaps the only area where business leaders and the public agree with 85% of business leaders and 83% of the public believing that in the event of a serious drone incident, relevant authorities should be able to take decisive actions- including forcibly removing drones from the sky.
Ends
Notes to editors
There are rules outlining drone use, which can be found at dronesafe.uk/drone-code

From November 2019, drone users will be required to register themselves and take an online competency test.

The Government is strengthening powers to help police enforce drone rules. A new Drones Bill will give the police the power to land, seize and search drones with a warrant.

It is against the law to fly a drone above 400ft or within 5km of airport runways. If you recklessly or negligently endanger an aircraft with a drone it is a criminal offence and you could go to prison for up to five years. An interactive map can be found at dronesafe.uk/restrictions.

And the intentional use of a device to commit an act of violence at an airport which could cause death, serious personal injury or endanger safe operations could result in life in prison, under the Aviation and Maritime Security Act.It is against the law to fly a drone near an airport or airfield. Report suspicious drone activity to your local police or call Crimestoppers UK on 0800 555 111.

From 30 November 2019, operators of drones between 250g and 20kg will be required to register and drone pilots take an online competency test. This will improve accountability of drone use and ensure the UK's skies are safer from irresponsible flyers.
Drones with an operating mass of more than 20 kg are subject to the whole of the UK Aviation regulations (as listed within the UK Air Navigation Order - ANO).
The CAA's 'dronecode' provides advice on how to fly your drone safely and follow the rules at all times. More information on the rules for drone users can be found at www.dronesafe.uk
   About PwC
At PwC, our purpose is to build trust in society and solve important problems. We're a network of firms in 158 countries with over 250,000 people who are committed to delivering quality in assurance, advisory and tax services. Find out more and tell us what matters to you by visiting us at www.pwc.com.
PwC refers to the PwC network and/or one or more of its member firms, each of which is a separate legal entity. Please see www.pwc.com/structure for further details.
© 2019 PwC. All rights reserved
( Press Release Image: https://photos.webwire.com/prmedia/5/241759/241759-1.png )
Related Links
WebWireID241759

This news content was configured by WebWire editorial staff. Linking is permitted.
News Release Distribution and Press Release Distribution Services Provided by WebWire.