Clearing the Air: 8 Jacobs Efforts Improving Air Quality
For World Environment Day, we're sharing how, by working together to design and implement thoughtful solutions, we can improve air quality and contribute to the world's social, economic and environmental health.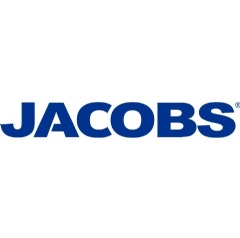 Global climate variations are causing more droughts and floods, rising sea levels, altered river flows, impacts to agriculture and threats to human and other species' health. Population growth and associated development is stressing already scarce water, energy and food resources. Governments are implementing environmental regulations and requiring compliance, and the public expects responsible corporate behavior that meets human needs without damaging the environment.
These interrelated challenges require solutions that consider the big picture, especially when it comes to air quality. This year's World Environment Day theme, Beat Air Pollution, urges decision-makers and individuals to work together to explore renewable energy and green technologies and improve air quality in cities and regions across the world. 
What if we told you that 92% of people worldwide don't breathe clean air? That air pollution costs the global economy $5 trillion each year? That by 2030, ground-level ozone pollution is expected to reduce staple crop yields by more than 25%?
This World Environment Day, what if we showed you how Jacobs' keen awareness of the big picture regulatory environment, combined with our philosophy of centering on our clients' needs, allows us design and deliver lasting solutions for a more connected, sustainable world?
Planning beyond
Guided by the United Nations Sustainable Development Goals to provide global context, we recently reviewed and strengthened our sustainability priorities, taking Jacobs' global sustainability strategy to the next level. Our PlanBeyond™ strategy provides our framework for planning beyond today for a sustainable future. Enabling us to not only improve our own sustainability performance, but also better address our clients' global challenges, by advancing innovations that improve resource efficiency, resiliency, social value, economic development and conservation. Specific to air quality, our strategy includes committing to a 20% reduction in travel-related carbon emissions by 2022.
Additionally, we received a Climate Leadership Award for Excellence in Greenhouse Gas Management in recognition of our commitment to reduce our own greenhouse gas emissions and help our customers integrate low-carbon solutions into their capital projects and operations. Continuing our efforts, we just recently developed a "Residential Waste GHG Calculator" to provide city-specific, system-wide comparisons of the lifecycle GHG impact of various solid waste management options.
Turning challenges into greater opportunities
The effects of poor air quality on human health and the natural environment are widely understood and addressing air pollution is a global priority. Jacobs is working with cities, government agencies and organizations to design and implement thoughtful solutions that bring about cleaner air and a healthier environment, while also supporting wider social and economic objectives.
For example in Los Angeles, where motorists spent more than 100 hours battling traffic last year, we've partnered with the Los Angeles County Metropolitan Transportation Authority and Cambridge Systematics to explore how connected and automated vehicle technologies can help reduce traffic and air congestion along a critical 18-mile stretch of highway that serves two of the country's largest container ports.
In London, we worked alongside Transport for London to implement the world's first Ultra-Low Emission Zone (ULEZ), an area within which all cars (other than taxis), motorcycles, vans, minibuses, buses, coaches and heavy goods vehicles are required to meet exhaust emissions standards or pay a daily charge to travel.
Our environmental team is applying integrated geospatial analysis and mobile field data collection tools to assess thousands of buildings, generating on-the-go reports to help teams more effectively mobilize a managed response to identify and prioritize buildings with potential harmful vapor intrusion risks before they can impact human and infrastructure health.
At NASA's Johnson Space Center in Houston, we support the Earth Science and Remote Sensing Unit that utilizes the International Space Station as an orbiting Earth observatory, gathering critical data for climate science. We collect, archive and interpret data from an array of atmospheric sensors and Earth photography, working closely with NASA and the U.S. Geologic Survey. We even leverageremote-sensed data and high-definition imagery captured from 240 miles above in space to aid disaster response efforts.
And in Australia, we provided consulting services to Catchment Management Authorities (CMAs), Water Corporations and the Department of Environment, Land, Water and Planning (DELWP) for achieving net zero water utility operating emissions by or before 2050 by undertaking an award-winning Catchment Carbon Offsets Trial.
Additionally, we outlined a more sustainable vision for hydrogen production in one of our latest whitepapers to explore whether the solution could live up to its potential for economic growth without compromising Australia's broader sustainability goals including emissions reduction and water security – and led several other efforts to gauge a future with hydrogen.
World Environment Day is the largest annual event for positive environmental action and takes place every year on June 5.
Interested in learning more about how Jacobs transforms intangible ideas into intelligent solutions, such as cleaner air measures for a more connected, sustainable world? Visit www.jacobs.com/what-if.
( Press Release Image: https://photos.webwire.com/prmedia/5/241705/241705-1.jpg )
Related Links
WebWireID241705

This news content was configured by WebWire editorial staff. Linking is permitted.
News Release Distribution and Press Release Distribution Services Provided by WebWire.