Primavera Sound teams up with the UN SDG Action Campaign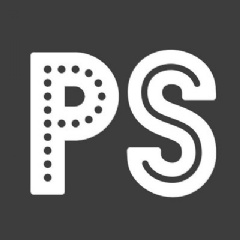 · The Sustainable Development Goals were adopted by world leaders at an historic UN Summit as a plan of action for governments, the private sector and civil society to work together to eradicate poverty and inequalities, tackle climate change and ensure prosperity for all whilst protecting the planet
· The alliance encapsulates the acts of solidarity that the festival has been doing over the last few years, and will drive the new actions that will become an integral part of our social-responsibility programme
In 2015, leaders from 193 countries at the United Nations, agreed on a set of global goals to end poverty, protect the planet and ensure that all people enjoy peace and prosperity. The 17 Goals that are for everyone, and that from today are officially adopted also by Primavera Sound.
The UN 2030 Agenda for Sustainable Development is a plan of action for governments, the private sector and civil society to work together so that each of its specific goals can be achieved in the coming years. The alliance with the UN SDG (Sustainable Development Goals) Action Campaign thus serves as a framework for the social actions that Primavera Sound has been carrying out for several years, as well as for new projects of climate action, sustainability and equality that join our commitment to our society.
In the words of the people behind the campaign, "to make the 17 Sustainable Development Goals a reality all of us need to take action, and make the necessary changes to achieve them and to make sure that we are achieving them. Primavera Sound is a perfect platform to connect with young and creative audiences, who want to take action for the causes they care about, providing a meaningful experience for all attendees".
PRIMAVERA SOUND'S COMMITMENT
The Sustainable Development Goals include measures to promote gender equality and the empowerment of women, education and health, the reduction of inequalities, responsible consumption and production and the eradication of hunger. The actions of environmental and social solidarity that will be implemented this year at Primavera Sound act up many of these goals . Some of these actions are new and others have been in place for a number of years already. 
From single-use plastic to reusable cups: For the first time, and joining the rest of the actions related to environmental commitment that have been in place at the festival for years, Primavera Sound will substitute the plastic cups with reusable polypropylene cups. An initiative that not only respects the environment, but also makes a gesture to the most faithful festival fans: with 19 different models, one for every year and portraying the several Sustainable Development Goals, each one recalls the festival's history line up by line up.
Plastic bottle recycling bank: With the collaboration of Pull&Bear, the festival will have an interactive PET plastic bottle recycling bank, giving all the attendees the possibility to contribute to the environmental cause by depositing their bottles there. In exchange, the participants will be able to take part in draws for prizes such as full festival tickets for Primavera Sound 2020 and Pull&Bear organic cotton t-shirts.
Nobody is Normal - No Callem: As part of our commitment against gender discrimination and sexual harassment in night time venues, the festival's organization has introduced a series of measures and actions designed to avoid gender violence and discrimination while at the same time implementing the Barcelona Town Hall No Callem protocol. The action comprises giving information and training to the staff and companies working with the festival and the implantation of two information stands with personnel responsible for attending, giving information and raising awareness among the festivalgoers.=14px 
Save the Children: minimúsica will participate in the creation of the first music fund for children permanently dedicated to introducing activities and programmes of music learning to improve the living conditions of girls and boys who live in poverty and vulnerability. Also, soon, people buying concert tickets will be able to donate one euro with each purchase made on the platform Redtkt.
Barcelona Forum District: The festival has joined this association that brings together companies, institutions and organisations from the Fòrum de Barcelona area with common objectives of Corporate Social Responsibility, to fight against social inequalities and for environmental and cultural commitment in the area.
Formació i Treball: In collaboration with the Fundación Formació i Treball (foundation of training and work), Primavera Sound will contract the catering services of D'ins, that will supply the necessary food to keep the staff going. And Bici Amiga will manage the bicycle parks for the festivalgoers. In this way we contribute to a fairer and more inclusive society, especially for those who are most in need.
Apropa: This year Primavera Sound will start its collaboration with this association that is responsible for bringing music and other cultural events to associations that work with people at risk of social exclusion, making a quota of tickets available at a very reduced price in order to facilitate the attendance of such groups.
Som Fundació: This year the festival continues to give a number of invitations to people who are intellectually disabled, so that they can enjoy a day of music at the festival with their carers.
Uniraid: Primavera Sound participated as a sponsor for the 2019 edition, for which workers from the company donated clothing (mainly for children) and toys, which the participants delivered to disadvantaged areas.
OXFAM – Food bank: The restaurants that participate in our gastronomic areas give their surplus food to the Food Bank to avoid food waste.
Doing our bit with the collaboration of the audience, we hope that every edition of Primavera Sound will leave our environment better than we found it. In the meantime, all of you who need inspiration can start by following this inspiration The Lazy Person's Guide to Saving the Planet.
( Press Release Image: https://photos.webwire.com/prmedia/7/240854/240854-1.jpg )
Related Links
WebWireID240854

This news content was configured by WebWire editorial staff. Linking is permitted.
News Release Distribution and Press Release Distribution Services Provided by WebWire.