Charities Renew Investment in the Hunt for Alternative to Century-Old Type 1 Diabetes Treatment

•A network of British scientists, backed by Diabetes UK and JDRF, have been working together to conduct clinical trials to find new treatments that will stop or prevent Type 1 diabetes
•With renewed funding, the network will continue for a further 3 years and aims to make the first immunotherapy drug available for people with Type 1 diabetes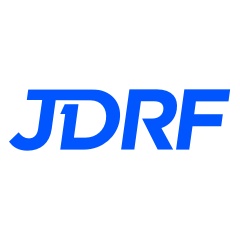 Diabetes UK and JDRF announce their continued commitment to revolutionising the treatment of Type 1 diabetes, by awarding £490,000 to fund the next generation of immunotherapy research.
The award will allow for more clinical trials, and improve the way they are carried out, through the Type 1 Diabetes UK Immunotherapy Consortium (T1D UK). Set up in 2015 with major funding from the two charities, the network now aims to have a clinical trial centre within 50 miles of 50% of the UK population so that more children and adults can take part in vital research; speeding up the development of new treatments for the condition that currently affects 400,000 people in the UK.
A number of immunotherapies have shown promise to treat Type 1 diabetes, but multiple trials are needed before a drug can be licenced. By utilising a network of experts and facilities, the consortium will help to fast-track this process and get immunotherapy drugs to market sooner. Scientists believe these treatments will result in an effective way to slow or prevent Type 1 diabetes in the future, paving the way towards a cure.
Type 1 diabetes happens when the immune system destroys insulin-producing cells in the pancreas. In the last 15 years, treatments which act on the immune system have become routine for autoimmune conditions, such as rheumatoid arthritis and psoriasis, but Type 1 diabetes has been left behind.
The only current treatment available involves replacing the insulin people with Type 1 diabetes can no longer make themselves, through injections or a pump. The condition has been treated this way ever since the discovery of insulin, nearly a century ago. But insulin is hard to use and, as a result, fewer than 30% of people with Type 1 diabetes manage to achieve blood glucose control that can reduce their risk of developing serious diabetes-related complications.
Professor Colin Dayan, at Cardiff University, leads the T1D UK's network of research centres. He explained:
"Insulin is too difficult. It's a blessing we have it because it keeps people with Type 1 diabetes alive – people were dying very quickly 100 years ago. But it's also a curse because it's so difficult to use – and this is what people with Type 1 are facing every day for the rest of their lives."
With help from Diabetes UK and JDRF, the T1D UK is working to change this. So far, the consortium has increased the number of people with Type 1 diabetes taking part in vital research five-fold, completed three ground-breaking clinical trials and is currently running nine more. The charities are confident this new funding will further accelerate progress and ensure new treatments are delivered quicker.
Professor Dayan, who will expand the T1D UK with the new award, said:
"We will focus on making immunotherapy research bigger, smarter and faster. We plan to increase the number of clinical trials being run in the UK and make each trial more efficient, so they can be conducted in half the time and with half the number of volunteers. This will enable us to collect the evidence required to get a drug licenced, and made available in the diabetes clinic, sooner than is currently possible."
Across the UK there are approximately 10,000 people every year diagnosed with Type 1 diabetes, with around half of them children. A licensed immunotherapy could allow doctors to intervene quickly at diagnosis, to treat the underlying cause of their condition and help protect the insulin-producing cells in their pancreas that are still functioning.
Ruby Wain was diagnosed with Type 1 diabetes in 2017 when she was 23 years old. She took part in one of the consortium's trials soon after, which was testing a drug that hoped to slow Type 1 diabetes and preserve the capacity to produce insulin. She said:
"My doctor has told me I'm still making some of my own insulin, so my pancreas is still doing some of the work for me. It's hard to say what would be the case if I hadn't taken part in the trial, but I'm really glad I did. That extra support right at the start was invaluable for me."
Dr Elizabeth Robertson, Director of Research at Diabetes UK, said:
"Our new funding builds upon the excellent work undertaken to date by the Immunotherapy Consortium, enabling UK scientists to take bold steps and make sure the benefits of research reach people with Type 1 diabetes as soon as possible.
"Immunotherapies would represent a major shift in the way we combat Type 1 diabetes – moving us from treating the symptoms to treating the cause. In the future, this could mean we have ways of halting the immune system's attack in people newly diagnosed, potentially protecting them against serious complications, and of preventing the immune attack entirely in people at risk – helping to make Type 1 diabetes a condition of the past."
Simi Ahmed, JDRF Scientific Program Manager, Research, said:
"The Immunotherapy Consortium is positioned to become a role model in the Type 1 diabetes community, increasing the amount of people who can take part in research, such that multiple trials may be run concurrently across the globe without competing with each other. Moreover, the model of partnership with both industry and academia uniquely positions the Consortium to influence the design of future studies, allowing for an unprecedented opportunity in the field to combine and compare results from different trials."
Rachel Connor, UK Director of Research Partnerships at JDRF, said:
"We won't let new Type 1 diabetes treatment insights lie undiscovered within immunotherapy study data. Our funding will empower more scientists to coordinate and integrate data from a greater number of studies. This will accelerate research progress and bring swifter change for people living with the condition."
About Diabetes UK
Diabetes UK's aim is creating a world where diabetes can do no harm. Diabetes is the most devastating and fastest growing health crisis of our time, affecting more people than any other serious health condition in the UK – more than dementia and cancer combined. There is currently no known cure for any type of diabetes. With the right treatment, knowledge and support people living with diabetes can lead a long, full and healthy life. For more information about diabetes and the charity's work, visitdiabetes.org.uk
Diabetes is a condition where there is too much glucose in the blood because the body cannot use it properly. If not managed well, both Type 1 and Type 2 diabetes can lead to devastating complications. Diabetes is one of the leading causes of preventable sight loss in people of working age in the UK and is a major cause of lower limb amputation, kidney failure and stroke.
People with Type 1 diabetes cannot produce insulin. About 10 per cent of people with diabetes have Type 1. No one knows exactly what causes it, but it's not to do with being overweight and it isn't currently preventable. It's the most common type of diabetes in children and young adults, starting suddenly and getting worse quickly. Type 1 diabetes is treated by daily insulin doses – taken either by injections or via an insulin pump. It is also recommended to follow a healthy diet and take regular physical activity.
People with Type 2 diabetes don't produce enough insulin or the insulin they produce doesn't work properly (known as insulin resistance). Around 90 per cent of people with diabetes have Type 2. They might get Type 2 diabetes because of their family history, age and ethnic background puts them at increased risk. They are also more likely to get Type 2 diabetes if they are overweight. It starts gradually, usually later in life, and it can be years before they realise they have it. Type 2 diabetes is treated with a healthy diet and increased physical activity. In addition, tablets and/or insulin can be required.
For more information on reporting on diabetes, download our journalists' guide: Diabetes in the News: A Guide for Journalists on Reporting on Diabetes (PDF, 3MB).
About JDRF
JDRF is the leading international nonprofit fighting to cure type 1 diabetes (T1D) while also helping those with T1D live healthy lives today. Supported by hundreds of thousands of donors, JDRF raises, invests and drives more funds to T1D research than any organization in the world. As a result, JDRF has played a key role in major T1D advances – drug, device, cell research – that have improved lives and brought us closer to our ultimate goal of a cure. JDRF is mission-driven and serves as an aggressive advocate and educational support for the T1D community. JDRF has staff and volunteers across the United States, has five international affiliates, funds research in more than 20 countries and supports insulin-aid efforts in the U.S. and around the world. Visit jdrf.org to learn more.
( Press Release Image: https://photos.webwire.com/prmedia/5/240559/240559-1.png )
Related Links
WebWireID240559

This news content was configured by WebWire editorial staff. Linking is permitted.
News Release Distribution and Press Release Distribution Services Provided by WebWire.