Rules or Regulation: UK CEOs Divided When it Comes to AI - PwC CEO Survey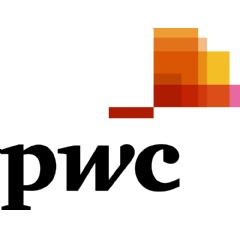 Nearly three quarters of UK CEOs (72%) believe artificial intelligence (AI) will significantly change the way they do business in the next five years, but debate still remains on how involved government should be in the technology's development.
According to PwC's 22nd annual CEO Survey, the majority of UK business leaders (70%) support government-led national strategies and policies on AI, and believe that government should play an integral role in AI development (63%). When it comes to regulation, opinions are divided. Just under half of those surveyed (47%) think organisations should be allowed to self-regulate the use of AI, while a similar number (44%) disagree.
Opinions are also split on who should bear the responsibility for job displacement and retraining; just under half (49%) of business chiefs believe government should provide a safety net to workers displaced by AI, but a further 41% disagree. Nearly two-thirds (65%) of UK CEOs think government should incentivise organisations to retrain workers whose jobs are automated.
Euan Cameron, UK artificial intelligence leader at PwC, said:
"There is clearly plenty of anticipation amongst business leaders about the opportunities that lie ahead when it comes to AI, but on the question of how this world should be governed and regulated opinions remain divided.
"Businesses have high expectations for what AI could deliver so it's important that AI policies around the world are fit for purpose. Regulation shouldn't stifle innovation, but it should make sure we're creating a future that works for everyone. Leaders and AI experts need to work closely with policymakers, regulators and standards institutions to ensure that the right governance is in place to support their ambitions, but crucially also keeps wider society and workers' best interests at heart."
Explainability is key to building trust
Uncertainty also underpins other areas of UK CEOs' opinions when it comes to AI's potential and their response:
35% of UK CEOs have plans to introduce AI into the business in the next three years, but a very similar amount have no plans at all (36%, compared to global average of 23%). Of those who have no plans to pursue AI, 76% flagged the deficit in supply of skilled workers as the primary reason;

42% of UK CEOs agree AI will become as smart as humans and 42% disagree;

Globally, 48% of CEOs think that AI will remove human bias (UK: 32%), while 47% of UK CEOs think it won't.
One thing business leaders can agree on, however, is that AI-based decisions need to be explainable in order to be trusted (82%).
Euan Cameron continued:
"Ensuring both responsible and explainable AI will be essential if the potential of this technology is to be fully realised.
"Building stakeholder trust is key when it comes to disruptive technologies like AI. One important way to achieve this is by being transparent about how AI systems come to make their decisions - the nature of the data that is fed in and how recommendations were derived as a result."
Jon Andrews, head of technology and investments at PwC, added:
"CEOs are well aware that AI is a powerful force of change, but the uncertainty surrounding the technology is felt just as keenly at board level as it is across society more broadly at the moment.
"There is so much wide-ranging debate about the long-term and philosophical side of AI that it's easy to forget the realities of the technology right now and the shorter term strategic opportunities when done right. It's a technology that's already carried around everywhere in our pockets and in the smart devices in our homes. CEOs should seek out a thorough understanding of the technology and how it can be applied to business operations in order to take advantage of its transformative potential."
Ends.
Notes to editors
For more information on the UK AI cut of the global CEO Survey please visit the webpage: https://www.pwc.co.uk/issues/connected-intelligence.html
Our global CEO Survey sample includes responses from 1,378 CEOs in 91 territories (including 228 UK CEOs). It is weighted by national GDP to ensure that CEOs' views are fairly represented across all major territories. Not all figures add up to 100%, as a result of rounding percentages and exclusion of 'neither/nor' and 'don't know' responses https://www.pwc.com/gx/en/ceo-agenda/ceosurvey/2019/gx.html
For more information on PwC's Responsible AI framework, a paper is available here: 'Accelerating innovation - How to build trust and confidence in AI'.
Additional background on Explainable AI is available in this paper: https://www.pwc.co.uk/audit-assurance/assets/pdf/explainable-artificial-intelligence-xai.pdf
  About PwC
At PwC, our purpose is to build trust in society and solve important problems. We're a network of firms in 158 countries with over 250,000 people who are committed to delivering quality in assurance, advisory and tax services. Find out more and tell us what matters to you by visiting us at www.pwc.com.
PwC refers to the PwC network and/or one or more of its member firms, each of which is a separate legal entity. Please see www.pwc.com/structure for further details.
© 2019 PwC. All rights reserved
( Press Release Image: https://photos.webwire.com/prmedia/5/239925/239925-1.png )
Related Links
WebWireID239925

This news content was configured by WebWire editorial staff. Linking is permitted.
News Release Distribution and Press Release Distribution Services Provided by WebWire.