IDFA and IFFR call for immediate release of Myanmar filmmaker and festival director Min Htin Ko Ko Gyi
WEBWIRE
–
Wednesday, April 24, 2019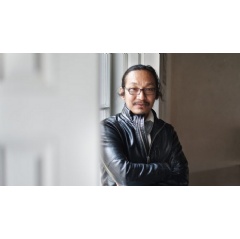 IDFA and IFFR issue a joint statement that calls for the immediate release of imprisoned Myanmar filmmaker and festival director Min Htin Ko Ko Gyi. We urge you to read the statement and sign your name below.
We - filmmakers, film professionals, festivals, and organisations from around the world - are expressing our profound dismay at the recent detention of our fellow filmmaker Min Htin Ko Ko Gyi and we are calling for his immediate release.
On 12 April 2019, filmmaker Min Htin Ko Ko Gyi was arrested by the Myanmar authorities after being sued by a military officer for "insulting and defaming the Army." Min Htin Ko Ko Gyi is a prominent filmmaker in Myanmar, and as such, an important voice in cinema in general. Additionally, Min Htin Ko Ko Gyi is the co-founder of the Human Rights Human Dignity Film Festival in Yangon.
After publishing various Facebook posts expressing public concern towards the military-drafted 2008 Constitution, he was detained and charged under two violations, both carrying a maximum prison sentence of two years. Recently, he has been denied bail and is now awaiting his trial scheduled on 25 April.
Min Htin Ko Ko Gyi's physical health is currently very fragile, having been operated to treat liver cancer only three months ago.
We are gravely concerned for his health and fear for his life, should Min Htin Ko Ko Gyi be sentenced to imprisonment.
We therefore plead for compassion for his serious health condition, and call authorities in Myanmar for the immediate release of Min Htin Ko Ko Gyi and his right to bail on humanitarian grounds.
Signed,
Orwa Nyrabia, International Documentary Film Festival Amsterdam, The Netherlands
Bero Beyer, International Film Festival Rotterdam, The Netherlands
Simon Kilmurry, International Documentary Association, United States
Melanie Iredale, Sheffield Doc/Fest, United Kingdom
Keri Putnam, Sundance Institute, United States
Tabitha Jackson, Sundance Institute, United States
Karel Och, Karlovy Vary International Film Festival, Czech Republic
Gediminas Andriukaitis, Inconvenient Films, Lithuania
Darya Bassel, Docudays UA, Ukraine
Don Edkins, STEPS, South Africa
Mario Friso, Festival des Libertés, Belgium
Abdoulaye Gaye, AfricanBamba Human Rights Film Festival, Senegal
Giulia Grassilli, Human Rights Nights, Italy
Ondrej Kamenicky, One World, Czech Republic
Ketil Magnussen, Human International Documentary Film Festival, Norway
Vincent Mercier, Festival International du Film des Droits de l'Homme, France
Maciej Nowicki, Watch Docs, Poland
Oksana Sarkisova, Verzio Film Festival, Hungary
Richard Warden, Document Human Rights Film Festival, United Kingdom
Kelsey Jones, International Film Festival Rotterdam, Netherlands
Canan Turan, Filmmaker, Germany
Sam Soko, Lightbox Africa, Kenya
Judy Wolfe, POV Magazine, Canada
Mark Cousins, Belfast Film Festival, Ireland
Nina Marczan, Filmmaker, Germany
Yamac Okur, SE-YAP (Film Producers' Association of Turkey), Turkey
Mariia Ponomarova, Documentary filmmaker, Ukraine/The Netherlands
Alex Lee, Doc Edge, New Zealand
Veton Nurkollari, DokuFest, Kosovo
Igor Blazevic, One World Human Rights Film Festival, Czech Republic
Claire Aguilar, IDA, USA
Petr Lom, ZIN Documentaire B.V., Netherlands
Angelica Cabezas Pino, The University of Manchester, Chile
Barbora Hudeckova, One World, Czech Republic
Natalia María Solórzano, Vásquez, Aguacero Cine, Costa Rica
Tareq Ahmed, DHAKA DOCLAB, Bangladesh
Julie Trébault, PEN America - Artists at Risk Connection (ARC), United States of America
Shane Smith, Hot Docs, Canada
Alyx Ayn Arumpac, Philippines
Lindsey Kennedy, TePonui Media, UK
Agustina Comedi, Filmmaker, Argentina
Shune Lei Thar, HDFI, Myanmar
Mariana Oliva, Docsp, Brazil
Dr Jane M Ferguson, The Australian National University, Australia
Luis Gonzalez Zaffaroni, DocMontevideo, Uruguay
Darya Averchenko, IDFF Docudays UA, Ukraine
Mary, filmmaker, Myanmar
Htet Htet Aung, Freelance, Myanmar
Marek Hovorka, Ji.hlava International Documentary Film Festival, Czech Republic
Htet Htet Aung, Freelance, Myanmar
Corinne Simon-Duneau, Lexis International Translations, United States
Pandav Khatri Paudel Chhetri, Nepal human rights international film festival, Nepal
Pyae Zaw Phyo, Human Dignity Film Institute, Yangon, Myanmar
Torstein Parelius, UpNorth Film, Norway
Martijn te Pas, IDFA, The Netherlands
Bo Thet Htun, Human Diginity Film Institute, Myanmar
Michael Suantak, BIT Myanmar, Myanmar
Aung Chan Lu, Khin Si Yin kwin Film Production, Myanmar (Yangon)
Joëlle Ducray, Festival Île Courts, Mauritius
Bob Niemack, International Documentary Association, United States
Ela Bittencourt, Film Program Advisor, Brazil
Brett Hendrie, Hot Docs, Canada
Raul Nino Zambrano, International Documentary Film Festival Amsterdam, The Netherlands
Saif Fradj, CineRif festival's director, Tunisia
Mg Mg Tha Myint, Nut & Butter production, Myanmar
Gema Juárez Allen, Gema Films, Argentina
Carla Navarro Cepero, IN-EDIT Music Documentary Film Festival of Amsterdam, The Netherlands
John Biaggi, Human Rights Watch Film Festival, United States
Hana Vojackova, artist, filmmaker, United Kingdom / Czech Republic
Violet Du Feng, Fish + Bear Film Studio, USA
Lorna Tee, paperheart, Malaysia
Paulina Suarez, Ambulante, Mexico
Connie Bottinelli, President, Grinning Dog Pictures, United States
Beadie Finzi, Doc Society, UK
Isabel Arrate Fernandez, IDFA Bertha Fund, the Netherlands
Laura van Halsema, IDFA, Netherlands
Elisabeth van Bennekom, A titre personnel, The Netherlands
Ye Lin Aung, HDFI, Myanmar
Iwana Chronis, Netherlands Film Fund, The Netherlands
Molly Murphy, Working Films, United States
Mónica Hernández Rejón, Stockholm Latin American Film Festival, Sweden
Brent E. Huffman, Northwestern University, United States
Amy Hobby, Tribeca Film Institute, United States
Chris Mcdonald, Hot Docs, Canada
Saskia Gravelijn, IFFR and IDFA, The Netherlands
Michiel Berkel, Amstelfilm, The Netherlands
Matthew Holzman, KCRW's The Document, United States
Dragos Turea, Parmis Film, Moldova
Emilie Bujès, Visions du Réel International Film Festival, Nyon, Switzerland
Guevara Namer, independent, Syria
Diana Elbaum, Beluga Tree, Belgium
Dora Bouchoucha, Nomadis.images, Tunisia
Viviane Ferreira, APAN - Association of Black Audiovisual Professionals, Brasil
Rachel Wexler, Producer, United Kingdom
Bruno Dequen, RIDM, Canada
Jelte Zonneveld, IDFA, The Netherlands
Katrine Kiilgaard, CPH:DOX, Denmark
May Nyane, Writer, United States
Daniel Cross, Concordia University, Canada
Steven Markovitz, Big World Cinema, South Africa
Daphné Rozat, Festival du Film et Forum International sur les Droits Humains, Switzerland
Sander van Bussel, Human Rights Tattoo, Netherlands
Yasin Ali Türkeri, BSB (The Association of Documentary Filmmakers in Turkey), Turkey
Amir Ramses, El gouna film festival, Egypt
Elhum Shakerifar, Hakawati, United Kingdom
Moses S Nyein Chan Tha, Filmmaker, Myanmar
Oliver Sertic, Restart, Croatia
Cat Villiers, Autonomous, United Kingdom
Ivan Janakat, JFC, Jordan
Kristine Skaret, Stray Dog Productions, Norge
Gary Byung-Seok Kam, Mirror & Story, Korea
Shamira Raphaëla, filmmaker, The Netherlands
Juan Pablo González, California Institute of the Arts, USA / MEXICO
Rebecca Lichtenfeld, Director, Bertha Foundation, USA
Huillard Kann Christilla, Elda, France
Rachel Leah Jones, Home Made Docs, Israel
Marjorie Sturm, Independent filmmaker, United States
Diana Chiawen Lee, Human, Taiwan
Projekt Independent Filmmaker, India
Taco Ruighaver, Happiness Foundation & Power of Art House, The Netherlands
Fleur van Dissel, Visual Communication, Netherlands
Nikola Tacevski, Freelance photographer, Germany
Ramon Domingo Virrey, RDV Films, Philippines
Yakoubi Tudor, France
Ulla Simonen, AVEK, Finland
Selina Crammond, DOXA Documentary Film Festival, Canada
Peter Zach, PZFberlin, Deutschland
Pekka Lanerva, Helsinki International Film Festival ry, Finland
Thanos Stavropoulos, Thessaloniki International Film Festival, Greece
Orestis Andreadakis, Thessaloniki International Film Festival, Greece
Julie Karova, One World Film Festival, Czech Republic
Tamara Van Strijthem, Take One Action Film Festival, United Kingdom
KHINE ZAN WAI, Individual, MYANMAR
Sofie Lykke Stenstrop, Final Cut for Real, Schweiz
Adrienne Kleiweg, Actress, Netherlands
Pavel Ananich, Destevetter, Netherlands
Olimpia Pont, Film consultant, Spain
Melissa Lindgren, Tempo Dokumentär Festival, Sverige
Ali Remmelts, Movies that Matter Festival, The Hague, Netherlands
Masha Trebukova, Artist, The Netherlands
Katja Gauriloff, Filmmaker, Finland
Joëlle Alexis, JA, Belgium
Ismail Basbeth, Bosan Berisik Lab, Indonesia
Dirk van der Straaten, Movies that Matter, Netherlands
Jean-Michel Frodon, Film critic and professor, France
Alex Kauffmann, Freelance, France
Sebastian Thelander Sjöstrand, Cinema Queer, Sweden
Thet Oo Maung, One Step Human Rights Film Festival, Myanmar
Dardenne luc, Les films du fleuve, Belgium
Patricia Mazuy, director, France
Arnaud des Pallières, filmmaker, France
Julia Yudelman, International Documentary Film Festival, The Netherlands
( Press Release Image: https://photos.webwire.com/prmedia/7/239631/239631-1.png )
Related Links
WebWireID239631

This news content was configured by WebWire editorial staff. Linking is permitted.
News Release Distribution and Press Release Distribution Services Provided by WebWire.