AccorHotels raises the price offered in its tender offer for Orbis shares to a final PLN 95.0 per share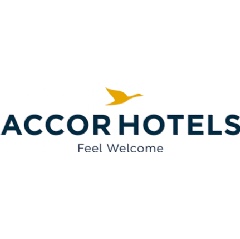 On November 26, 2018, AccorHotels launched a Tender Offer for the acquisition of the 21,800,593 shares of Orbis it dit not own on the day of the announcement, representing 47.31% of the share capital (the "Offer"), at a price of PLN 87.0.
 
AccorHotels announces today a final increase of the offered price from PLN 87.0 to PLN 95.0. Other terms and conditions of the Offer remain unchanged.
 
PLN 95.0 represent:
a premium of 30.5% to the closing price of Orbis shares on November 23, 2018 (last close price before the Offer announcement),
an increase of 9.2% above the previous offered price of PLN 87.0.
The Offer remains unconditional. In accordance with the Tender Offer circular, the subscription period of the Offer ends on January 18, 2019.
ABOUT ACCORHOTELS
AccorHotels is a world-leading travel & lifestyle group and digital innovator offering unique experiences in more than 4,600 hotels, resorts and residences across 100 different countries. 
With an unrivaled portfolio of internationally renowned hotel brands encompassing the entire range from luxury to economy, from upscale to lifestyle and midscale brands, AccorHotels has been providing savoir-faire and expertise for more than 50 years. 
In addition to its core hospitality business, AccorHotels has successfully expanded its range of services, becoming the world leader in luxury private residence rental with more than 10,000 stunning properties around the world. The Group is also active in the fields of concierge services, co-working, dining, events management and digital solutions.
Relying on its global team of more than 250,000 dedicated staff, AccorHotels is committed to fulfilling its primary mission: to make every guest Feel Welcome.  Guests have access to one of the world's most attractive hotel loyalty programs - Le Club AccorHotels.   
AccorHotels plays an active role in its local communities and is committed to promoting sustainable development and solidarity through PLANET 21 Acting Here, a comprehensive program that brings together employees, guests and partners to drive sustainable growth.
From 2008, the AccorHotels Solidarity Endowment Fund has acted as a natural extension of the Group's activities and values, helping to combat the social and financial exclusion experienced by the most disadvantaged members of society.
Accor SA is publicly listed on the Euronext Paris Stock Exchange (ISIN code: FR0000120404) and on the OTC Market (Ticker: ACRFY) in the United States.
For more information or to make a reservation, please visit accorhotels.group or accorhotels.com. Or join and follow us on Twitter and Facebook.
LEGAL DISCLAIMER
This material has been prepared by Accor S.A. for marketing purposes only. Neither this material nor any part thereof constitutes or forms an offer to sell, subscribe for, acquire or otherwise dispose of any securities, in particular the shares in Orbis S.A. ("Orbis"). Also, this material does not constitute a recommendation regarding the disposal or acquisition of any securities in Orbis or any company from its capital group.
The tender offer circular published in the Polish language on 26 November 2018 with the intermediation of an information agency (with further amendments, including on 28 December 2018 and on 10 January 2019) shall be the sole legally binding document regarding the tender offer for the sale of shares in Orbis.
( Press Release Image: https://photos.webwire.com/prmedia/6/234195/234195-1.png )
Related Links
WebWireID234195

This news content was configured by WebWire editorial staff. Linking is permitted.
News Release Distribution and Press Release Distribution Services Provided by WebWire.