Magnificent Jewels Led By the Pink Legacy
Geneva  –
WEBWIRE
–
Tuesday, October 2, 2018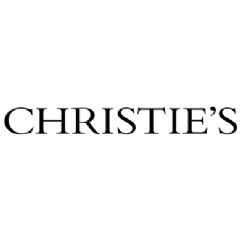 Christie's upcoming auction of Magnificent Jewels will take place on 13 November at the Four Seasons Hotel des Bergues, where over 300 exceptional jewels await collectors from around the globe. Incomparable diamonds, gemstones and pearls will lead this autumn season, with a focus on signed pieces by the Jewellery masters of the past 200 years, including three pieces by the renowned contemporary master JAR. The Pink Legacy, the largest and finest Fancy Vivid Pink diamond ever offered at auction by the company, will highlight the Luxury Week in Geneva. Weighing just under 19 carats (18.96 carats), this exceptional rectangular-cut, unrivaled pink diamond, has descended from the Oppenheimer Family and is estimated at CHF/US$ 30 to 50 million (please click here for separate release).
Blue and white
Sapphires and diamonds set in platinum or white gold are a great match, either as rings, bracelets, brooches, earrings or tiaras. The exceptional sapphire and diamond earrings by David Morris are one such example, made of two step-cut sapphires of 40.29 and 38.60 carats suspended by circular-cut white diamonds (estimate CHF/US$1,200,000-1,800,000). The signature design of the panther by Cartier is particularly expressive when set in diamonds and onyx (estimate: CHF/US$150,000-250,000). Several other blue and white themed jewels include an attractive cushion-shaped sapphire of 16.33 carats set as a ring between triangular-shaped and circular-cut diamonds (estimate: CHF/US$1,400,000-2,400,000) and a 7.83 carat Kashmir sapphire set between baguette-cut diamonds (estimate: CHF/US$400,000-600,000).
A truly special piece is the steel and diamond tiara, signed by Cartier, 1912-1915. Additionally, it bears the maker's mark of Henri Picq, who was responsible for some of the most exceptional jewellery made by Cartier at the beginning of the 20th century. This tiara was not only designed by one of the greatest Maisons of all time, but was also crafted by one of the best workshops in the world during that period.
This Cartier tiara was retailed by the German jewellery merchant Robert Koch, who started his business in 1879, with shops in Frankfurt and Baden-Baden. The Koch's became famous all over Germany for providing European Royal courts and high nobility with fantastic head ornaments during the end of the 19th century and the beginning of the 20th century. In 1921, the tiara was purchased at Koch's Baden-Baden shop by the heir of the von Fürstenberg family on the occasion of his marriage. It remained in the family until 2015 (estimate: CHF/US$350,000-500,000).
Signed by the most prestigious houses
The extensive selection of signed jewels is led by a stunning multi-gem Egyptian revival pendent sautoir by Van Cleef & Arpels, created in 1924 (estimate: CHF/US$2,000,000-3,000,000). Jewellery production in the first quarter of this century, particularly in the years just after the discovery of Tutankhamun's tomb, was marked by a prevailing Egyptomania.
The surmount depicts a winged scarab, representative of Khepri, the morning sun. Such objects were placed on the chests of the dead as a symbol of resurrection. The cartouche shaped-panel surrounding the scarab is reminiscent of those used to write the names of the Kings in hieroglyphs. The falcon, an image repeated in the neckchain, was the protector of royalty in ancient Egypt.
Typical of the Egyptian-inspired creations of the time, the motifs and hieroglyphs incorporated into this sautoir were chosen strictly for their decorative value. The central image figures the Goddess Maat, representing the concepts of truth, balance, harmony and justice. Accompanying Maat to the right is a hieroglyph representing the ostrich feather. She is sitting below a circle representing the sun and above the zig-zag hieroglyph for water, which has been inverted. To her left is the symbol for a sceptre. To either side of the pendant are lotuses, symbolising lower Egypt.
Three exceptional jewels by JAR have been bought by their present owners directly from the atelier at Place Vendome in Paris and will be offered for the first time at auction. Seen only once before in public at the Somerset House exhibition "Jewels of JAR", from November 2002 to January 2003 in London, these pieces have had a secret life. The spectacular multi-gem Bouquet of violets brooch was created in 1993 and includes pink tourmalines, rubies, sapphires, coloured as well as colourless diamonds, green garnets and tanzanites (estimate: CHF/US$800,000-1,200,000). The butterfly brooch dates from 1990 and carries an estimate of CHF/US$400,000-600,000. The Ivy Leaves earrings, created a year later, are set with single-cut diamonds in silver and gold (estimate: CHF/US$400,000-600,000)
The Most Famous Pearls of the 20th Century
This magnificent pearl necklace became internationally famous at the beginning of the 20th century. Its history involves one of the best jewellery houses in the world, famous industrialists as well as the rumour of an Imperial provenance…
The Dodge Pearls were purchased from Cartier in May 1920 by Horace Elgin Dodge (1868-1920). Horace and his brother John came from a mechanically minded family in Michigan, producing motors for Henry Ford. In 1919 Henry Ford bought their holding in the firm for US$25 million, making each brother extremely wealthy; meanwhile Dodge Automobiles had also been making their own cars since 1914.
Horace and Anna's only daughter Delphine was married on the 16thJune 1920 to James H.R. Cromwell and to mark this occasion, Horace Dodge wanted to give his wife something special.
The pearl necklace was accompanied by three clasps: two were diamond-set by Cartier and an 18th century enamel miniature clasp depicting Catherine the Great. After conducting exhaustive research as to the Imperial provenance of the necklace, Horace Dodge finally agreed to the purchase for the immense sum of US$825,000, approximately US$70,000,000 in today's money. It was amongst the most expensive jewellery transactions ever recorded.
As with many historic jewels, exact provenance is hard to verify, however it is well recorded that Cartier purchased a great deal of Imperial and aristocratic jewellery after the Russian Revolution of 1917; including specifically jewels and gems that had once belonged to Catherine the Great.
50 years ago, in 1968 Anna gave her granddaughter Yvonne the famous 'Catherine the Great Pearls' as they were known in the family. Yvonne's children relate that it was at that time that their mother dismantled the original five strand necklace, dividing the rows between friends and her three children, who received one strand each in the subsequent years. It was the latter three rows that were reunited with the two Cartier diamond clasps and originally offered for sale in 2008 and unseen on the market for the last 10 years (estimate: CHF/US$600,000-800,000).
Fashionable White with a Hint of Colour
The auction on 13 November will offer an array of jewels designed around the greatest stone – the diamond. An outstanding selection of earrings will be presented, including, two rectangular-cut cornered diamonds of 10.88 and 10.88 carats (estimate: CHF/US$1,600,000-2,500,000) and a pair of superb coloured diamond earrings, one a fancy blue pear modified brilliant-cut diamond of 8.85 carats and the other a fancy orangey pink pear modified brilliant-cut diamond of 8.79 carats (estimate: CHF/US$4,000,000-6,000,000. Furthermore, a fancy intense yellow briolette-cut diamond of 81.40 carats with an estimate of CHF/US$1,800,000–2,500,000 and a vivid yellow-orange modified shield step-cut diamond of 5.02 carats set us a ring, flanked by fancy-cut diamonds (estimate: CHF/US$ 300,000-500,000). Another highlight of this section is a superb heart-shaped brilliant-cut diamond pendant of 53.53 carats (estimate: CHF/US$ 3,250,000–5,250,000).
About Christie's
Christie's, the world's leading art business, had global auction, private and digital sales in the first half of 2018 that totalled £2.97 billion / $4.04 billion. Christie's is a name and place that speaks of extraordinary art, unparalleled service and international expertise. Christie's offers around 350 auctions annually in over 80 categories, including all areas of fine and decorative arts, jewellery, photographs, collectibles, wine, and more. Prices range from $200 to over $100 million. Christie's also has a long and successful history conducting private sales for its clients in all categories, with emphasis on Post-War & Contemporary, Impressionist & Modern, Old Masters and Jewellery.
Alongside regular sales online, Christie's has a global presence in 46 countries, with 10 salerooms around the world including in London, New York, Paris, Geneva, Milan, Amsterdam, Dubai, Zürich, Hong Kong, and Shanghai.
*Please note when quoting estimates above that other fees will apply in addition to the hammer price - see Section D of the Conditions of Sale at the back of the sale catalogue.
*Estimates do not include buyer's premium. Sales totals are hammer price plus buyer's premium and are reported net of applicable fees
( Press Release Image: https://photos.webwire.com/prmedia/6/229461/229461-1.png )
Related Links
WebWireID229461

This news content was configured by WebWire editorial staff. Linking is permitted.
News Release Distribution and Press Release Distribution Services Provided by WebWire.