Warner Bros. Interactive Entertainment Launches "Middle-Earth: Shadow of War Definitive Edition"
Burbank, CA –
WEBWIRE
–
Tuesday, September 4, 2018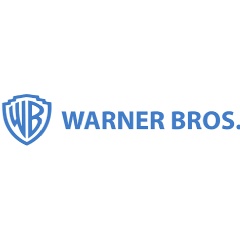 Warner Bros. Interactive Entertainment today announced that "Middle-earth: Shadow of War Definitive Edition," the most comprehensive version of last year's epic open world action game, is available now for the Xbox One family of devices including Xbox One X, Windows 10 PC, Steam, PlayStation 4 computer entertainment system and PlayStation 4 Pro computer entertainment system. Developed by Monolith Productions, "Middle-earth: Shadow of War Definitive Edition" includes the main game packaged together with all downloadable content (DLC), free updates and improvements.
The Official "Middle-earth: Shadow of War Definitive Edition" Launch Trailer can be viewed and shared via the following link: https://go.wbgames.com/SoW_DE_Trailer
To download the Official "Middle-earth: Shadow of War Definitive Edition" Launch Trailer, please visit: https://go.wbgames.com/sow_de_launch_trailer
"Middle-earth: Shadow of War Definitive Edition" features the main game in which players forge a new Ring of Power, conquer fortresses in massive battles and dominate Mordor with their own personal Orc army, all brought to life by the award-winning Nemesis System. The full Expansion Pass is also included with additional story campaigns, missions, playable characters, Orc tribes, weapons, abilities, enemies, a new region and much more.
"Middle-earth: Shadow of War" Main Game
"Slaughter Tribe" Nemesis Expansion
"Outlaw Tribe" Nemesis Expansion
"Blade of Galadriel" Story Expansion
"Desolation of Mordor" Story Expansion
Additionally, "Middle-earth: Shadow of War Definitive Edition" brings together a multitude of different enhancements and free content updates, from a richer campaign experience and streamlined post-game Epilogue to new player skins and the complete removal of the market, in addition to hundreds of other improvements since the release of "Middle-earth: Shadow of War."
Market Closure: Complete removal of the market and microtransactions.
Updated Post-Game: Streamlined post-game Epilogue (formerly Shadow Wars) with new narration from Shelob, the Witch-king and Dark Talion, plus new Masks of the Nazgûl player rewards.
Nemesis System Enhancements: Numerous improvements bringing further depth to combat encounters and player interactions, along with added traits and behaviors for Orc enemies, more Legendary Orcs to encounter and more ways to get Training Orders.
Powering Up: Follower level cap has been increased to 80, enemy Captain level cap has been increased to 85, greater XP rewards, new Prestige skills, upgrades and more.
Gear Upgrades: Players can now use Mirian to raise the level of a piece of gear to their current level and use gems to re-roll abilities.
Skins: Added player skins for Celebrimbor, Eltariel, Dark Eltariel, Baranor and Serka.
Online Pit Fights & Conquests: Added search feature to challenge specific players' Overlords and fortresses in Friendly Mode.
Endless Siege: Added feature to defend fortresses against never-ending waves of Sauron's forces.
Rebellion: Added feature to crush rebel Ologs and Uruks who undermine the Bright Lord. 
Photo Mode Upgrades: Capture every battle with new filters, frames and textures.
Difficulty Levels: Added Brutal and Gravewalker difficulty levels.
Player Stats: Added player stats page to track in-game enemy kills, dominations and betrayals.
Players can also check out a free "Middle-earth: Shadow of War" game demo available on Xbox One, PlayStation 4 and PC, allowing gamers to build an army of unique Orc followers and lead them in a fortress assault deep in the heart of Mordor.
"Middle-earth: Shadow of War Definitive Edition" is available now for $59.99. Please note that some content beyond the main game is not pre-loaded on disc and requires an online connection to download.
Set between the events of "The Hobbit" and "The Lord of the Rings," "Middle-earth: Shadow of War" is an open world action role-playing game (RPG) that continues the original narrative of "Middle-earth: Shadow of Mordor." Players will be engrossed in a richer, more personal and expansive world full of epic heroes and villains, iconic locations, original enemy types, more personalities and a new cast of characters with untold stories.
For the latest information or to join the "Shadow of War" conversation, visit us on YouTube (ShadowofWarGame), Twitter (@ShadowofWarGame), Instagram (ShadowofWarGame), Facebook (ShadowofWarGame), Twitch (MonolithLive), Community (ShadowOfWar) or the official website (www.ShadowofWar.com).
sets can also be found on the WBIE Press Site. To access, please visit the following link and click the "Register Now" button: http://www.wbie-press.com/
About Warner Bros. Interactive Entertainment 
Warner Bros. Interactive Entertainment, a division of Warner Bros. Home Entertainment, Inc., is a premier worldwide publisher, developer, licensor and distributor of entertainment content for the interactive space across all platforms, including console, handheld, mobile and PC-based gaming for both internal and third party game titles.
About Monolith Productions
Developing immersive gaming experiences for more than 20 years, Monolith Productions continues to create innovative games including the 2014 release of the critically-acclaimed "Middle-earth: Shadow of Mordor." The title introduced the cutting-edge Nemesis System and won more than 50 industry awards worldwide. Additional information about Monolith Productions can be found at www.lith.com.
About Middle-earth Enterprises
Inspired by a deep appreciation for the fictional world created by J.R.R. Tolkien, Middle-earth Enterprises is dedicated to working with businesses providing quality products in accordance with best green business and sustainability practices, including fair trade, equality in the workplace, and a commitment to protect our earth, its wondrous beauty and the viability of every living creature.
( Press Release Image: https://photos.webwire.com/prmedia/6/228204/228204-1.png )
Related Links
WebWireID228204

This news content was configured by WebWire editorial staff. Linking is permitted.
News Release Distribution and Press Release Distribution Services Provided by WebWire.