2018 Interim Results
WEBWIRE
–
Thursday, August 23, 2018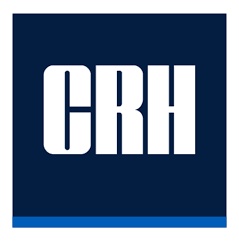 Key Points
H1 performance in line with guidance
Continued profit growth despite Q1 weather disruption and currency headwinds; margin in line amid inflationary cost environment
Active portfolio management; divestments of €2.9 billion and acquisitions of €3.4 billion (including 28 bolt-on transactions) year-to-date
Phase 1 of share buyback programme completed; €350 million returned to shareholders to date
Trading Highlights

Sales of €11.9 billion, 1% ahead of 2017
Like-for-like sales1 ahead 2%; up 1% in Europe, up 3% in the Americas and down 2% in Asia
EBITDA of €1.13 billion, 1% ahead of 2017
Like-for-like EBITDA ahead 1%; up 1% in Europe, up 3% in the Americas and down 59% in Asia
EBITDA margin of 9.5% (H1 2017: 9.5%)
EPS from continuing operations of 45.0c per share, 11% ahead of 2017
Dividend per share increased 2% to 19.6c
Albert Manifold, Chief Executive, said today:
"We have had a good first half despite significant weather disruption in Europe and North America in the first quarter. Construction markets continued to recover and pricing gathered momentum in key European markets while there was solid volume and price growth against a positive economic backdrop in the Americas. Active portfolio management remains an important element of our ongoing strategic focus on capital allocation while integration of our recent acquisitions is progressing as planned. I am also pleased to report that the first phase of our share buyback programme has been completed, with €350 million returned to shareholders to date. In addition, the Board has decided to increase the interim dividend by 2.1% to 19.6c per share. For the second half of the year, despite continuing currency headwinds and challenging conditions in the Philippines, we expect an improvement in the momentum experienced in Europe in the first half of the year and further EBITDA growth in the Americas, which will result in another year of progress for the Group."
Announced Thursday, 23 August 2018
See pages 37 to 39 for glossary of alternative performance measures used throughout this interim report.
DISCLAIMER
In order to utilise the "Safe Harbor" provisions of the United States Private Securities Litigation Reform Act of 1995, CRH public limited company (the "Company"), and its subsidiaries (collectively, "CRH" or the "Group") is providing the following cautionary statement.
This document contains statements that are, or may be deemed to be forward-looking statements with respect to the financial condition, results of operations, business, viability and future performance of CRH and certain of the plans and objectives of CRH. These forward-looking statements may generally, but not always, be identified by the use of words such as "will", "anticipates", "should", "could", "would", "targets", "aims", "may", "continues", "expects", "is expected to", "estimates", "believes", "intends" or similar expressions. These forward-looking statements include all matters that are not historical facts or matters of fact at the date of this document.
By their nature, forward-looking statements involve risk and uncertainty because they relate to events and depend on circumstances that may or may not occur in the future and reflect the Company's current expectations and assumptions as to such future events and circumstances that may not prove accurate.
A number of material factors could cause actual results and developments to differ materially from those expressed or implied by these forward-looking statements, certain of which are beyond our control, as detailed in the section entitled "Risk Factors" in our 2017 Annual Report on Form 20-F as filed with the US Securities and Exchange Commission.
You are cautioned not to place undue reliance on any forward-looking statements. These forward-looking statements are made as of the date of this document. The Company expressly disclaims any obligation or undertaking to publicly update or revise these forward-looking statements other than as required by applicable law.
The forward-looking statements in this document do not constitute reports or statements published in compliance with any of Regulations 6 to 8 of the Transparency (Directive 2004/109/EC) Regulations 2007.
-------
CRH will host a webcast and conference call at 8.30am GMT, 23 August 2018, to discuss this announcement. Registration details can be found on the Results Centre section of the website http://crh.com/investors/results-centre.
( Press Release Image: https://photos.webwire.com/prmedia/6/227811/227811-1.png )
Related Links
WebWireID227811

This news content was configured by WebWire editorial staff. Linking is permitted.
News Release Distribution and Press Release Distribution Services Provided by WebWire.