Expanded Heathrow would lead to lower fares and new UK and European routes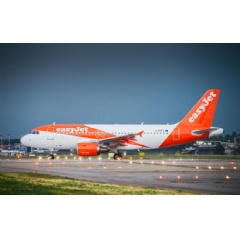 easyJet, the UK's largest airline, confirmed today at the Heathrow Connectivity Conference that the expansion of Heathrow Airport would allow the entry of low cost carriers to the airport at scale for the first time.

Passengers would benefit from the increased competition to legacy carriers and would enjoy fares around 30% lower on routes to existing UK and European destinations.  The new entrants would also launch flights to UK and European airports not currently served by Heathrow providing important economic connections to the UK's only hub airport.

easyJet encouraged UK airports and their local, regional and national Governments and other business and development agencies to make the most compelling case for their airport to be connected to Heathrow. 

The decline of UK and European flights from Heathrow

Passengers flying to and from Heathrow Airport have seen a sustained reduction in routes and flights to the UK and Europe.  From 2000 to 2017 total passengers at Heathrow grew by 21% and flights across Europe as a whole grew by 91%.  However, at Heathrow during the same period there has been a:

 - 40% decrease in number of domestic flight seats

 - 13% decrease in European flight seats

 - Reduction in UK destinations served from 14 to 8

That's 200,000 fewer short haul seats per week today compared to 2000 - the equivalent to the population of York or Dundee.

Due to its constrained capacity Heathrow's passengers have been denied the benefits of the low cost aviation revolution and routes today remain dominated by expensive, inefficient flag carriers.

Low cost v legacy airline

Typically when easyJet enters an airport in competition with legacy airlines it can offer fares around 30% lower. This is because easyJet's low cost operating model delivers a cost per passenger significantly lower than those airlines – and Heathrow would be no exception.

This is driven by a range of factors - such as using one type of aircraft which easyJet buys at a very competitive rate and which all its pilots, crew and engineers can operate, higher seat density and higher load factors. The airline is obsessed with reducing waste and weight on its aircraft and has light weight seats, carpets and trollies. Being low cost is in easyJet's DNA - almost all passenger contact is on line and its HQ is in an aircraft hangar.

Robert Carey, easyJet's Chief Commercial and Strategy Officer, outlined the airline's views on Heathrow at the Heathrow Connectivity Conference, Olympia London:

"easyJet supported the Airports Commission's clear and unanimous recommendation and agrees that expansion at Heathrow will provide the greatest passenger and economic benefits, including lower fares by opening up the airport to increased competition.

"Expansion at Heathrow will bring significant benefits to all parts of the UK and is in the best interests of all passengers – both business and leisure, long and short haul.  

"This expansion would enable low cost airlines like easyJet to operate from Heathrow (in addition to existing London bases) allowing them to provide new routes and increased competition on dozens more UK and European routes.

[p"easyJet's costs are significantly lower than legacy airlines so easyJet's fares on these services would be lower than those paid by passengers today.[/p]

"We look forward to engaging with the UK's regional airports and their Governments and other local organisations to work out which regions will enjoy the largest growth in passenger demand and economic benefits from new connections to Heathrow and the rest of the world.

"Expansion at Heathrow must be delivered sustainably.  Local noise and environmental impacts need to be addressed and easyJet supports the Commission's recommendations on these issues.

"easyJet will bring our long term environmental strategy, a key element of which is the next generation Airbus A320 neo aircraft. These aircraft produce 15% less carbon emissions and are 50% quieter than current generation aircraft.  We are taking delivery of 130 of these aircraft and all will be flying with easyJet before the new runway opens at Heathrow.

"Expansion at Heathrow will bring significant economic benefits to all of the UK and that's why we urge MPs to support the Government's National Planning Statement so that work can start to increase the aviation capacity for the UK. "

easyJet's operations at Heathrow

The airline has been working closely with Heathrow for a number of years and has been able to confirm that low cost operations would be viable at Heathrow.  This would include easyJet's requirements for its 'walk in, walk out' boarding process and 25-minute aircraft turnaround time.  easyJet and Heathrow Airport agreed an Indicative Operating Framework in 2015 on these practicalities.

An easyJet base at Heathrow would be in line with easyJet's strategy of flying between Europe's primary airports with strong demand from leisure and business passengers.  easyJet already operates successfully from other hub airports such as Amsterdam Schiphol and Paris Charles De Gaulle.

Worldwide by easyJet

easyJet would also look to connect passengers to long haul destinations at Heathrow by using 'Worldwide by easyJet' - the first global airline connections service by a European low fares airline.

Launched in 2017, it enables customers to connect easyJet flights to long haul flights with a number of airline partners. easyJet is extending Worldwide to Berlin Tegel, Venice Marco Polo, Amsterdam Schiphol, Paris Charles De Gaulle and Orly and Edinburgh airports. This means that, combined with the connections previously announced through London Gatwick and Milan Malpensa, over half of the airline's flights – and 53 million easyJet customers a year - will be able to connect to airline partner services and other easyJet flights in a single booking through easyJet's digital booking portal.

Worldwide by easyJet allows easyJet customers to book connections and forward flights on easyJet.com and has enabled easyJet to open up another profitable market segment for the airline while challenging the traditional connectivity models of legacy carriers.

-------

Reducing easyJet's environmental impact

easyJet has a strategy to progressively decarbonise and reduce noise from aviation operations. Since 2000, easyJet's emissions have reduced by over 31% from 116.2 grams to 79.98 grams per passenger kilometre in 2016. easyJet has a carbon emissions target of 72 grams by 2022, which would be a 10% reduction from today's performance and a 38% improvement from 2000. 

A key driver of this is the Airbus neo aircraft which is bringing a step change in aircraft performance, bringing significant environmental and operational benefits – a 15 percent saving in fuel burn and CO2 emissions, and a reduced noise footprint of 50 percent on take-off and landing providing a benefit to airport neighbourhood communities. 

easyJet has taken delivery of five A320neo aircraft to date, with 95 on order for delivery by August 2022.  In addition, easyJet has 30 A321neo aircraft on order, with the first delivery expected in July 2018. These aircraft have a 235 seat configuration. The A321neo aircraft will enable easyJet to reduce its CO2 emissions as it provides an increase in seats per flight of around 30% compared to an A320 and 50% when replacing an A319 while benefitting from the lowest operating costs in the single aisle aircraft category.

Beyond that, easyJet believes that for the first time the aviation industry can now envisage a future which isn't wholly reliant on jet fuel, and its harmful CO2 and NOX emissions, and where its noise footprint is significantly reduced for all flights and completely eliminated for many. 

The decarbonisation of other forms of transport like road and rail is advancing quickly and could now be matched by aviation. easyJet is already using electric ground equipment and is to trial new onboard hybrid technology which could lead to the removal of carbon fuels and all noise from airport operations.

Even more significantly, easyJet has formed a partnership with Wright Electric to develop, build and operate an all-electric commercial passenger jet which could be flying across the airline's UK and European network within a decade.
( Press Release Image: https://photos.webwire.com/prmedia/6/225319/225319-1.jpg )
Related Links
WebWireID225319

This news content was configured by WebWire editorial staff. Linking is permitted.
News Release Distribution and Press Release Distribution Services Provided by WebWire.