Orange at 2018 Viva Technology in Paris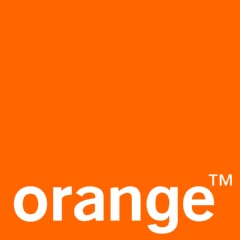 Orange is a proud partner of Viva Technology Paris. The event takes place on 24-26 May in Hall No.1 at the Parc des Expositions, Porte de Versailles in Paris. This the third international meeting of its kind, dedicated to the innovation and growth of start-ups, which brings together players from around the world in the field of digital transformation, including thousands of start-ups and dozens of multinational companies.
Meeting the Orange directors and innovators
Among the conferences held at Viva Technology, Orange will talk about various topics on Thursday 24 May:
Stéphane Richard, CEO of Orange, will take part in a panel dedicated to Entrepreneurs in Africa (Center Stage, 3.30 - 4.10 pm).
Mari-Noëlle Jégo-Laveissière, Deputy Chief Executive Officer and Chief Technology and Global Innovation Officer at Orange, will talk from 2.30 to 3.00 pm at the CEO Forum on how to optimise innovation by combining global and local approaches.
Élisabeth Médou Badang, Director of Africa and the Indian Ocean, and spokesperson for the Middle East and Africa, will take part in an Afric@Tech panel to discuss Strategies on Connecting Africa from 10.10 to 10.35 am.
Marc Rennard, CEO of Orange Digital Investment, will talk from 5.15 to 5.40 pm on the start-up stage about "VC or CVC: Which Way Should I Turn?"
The Orange Lab
Perfectly aligned with the Group's philosophy, Human Inside, that gives priority to the human perspective and puts technological innovation at the service of real progress for all, Orange has chosen to demonstrate it on the Orange Lab whose theme this year is "Innovation that matters". Orange will stream conferences from the Orange Lab on orange.com and on Twitter. This will allow more people to understand the interaction between start-ups and major companies on issues like artificial intelligence, the Internet of Things, education and corporate ventures…
There will be two demonstration areas at the Orange Lab:
the artificial intelligence area, with Djingo, the smart home assistant and the interactive mirror that illustrates how Djingo can be further developed. The interactive mirror, using facial recognition technology, provides a personal interactive experience
the Internet of Things area, with Datavenue, the IoT and data analytics service for companies, already available in seven countries. Accessible via APIs, it can be used to connect devices, and connect and process data. Thing'in, our research platform is dedicated to IoT. The Orange research challenge, via Thing'in, is the creation of the Web des Objets (web of things): comprising of billions of interconnected devices.
Also, tweets will be used to create a digital artistic work, the Emotional Wall that will evolve over the three-day event at our stand. A way of viewing the pulse of Viva Technology live on the issues that affect us: #TechForGood, #WomenInTech, #AfricaTech, #PositiveImpact #HumanInside, #IoT, #IA…
Human, Society, Planet: three areas to meet start-ups
50% of the start-ups supported by Orange in Viva Technology are international. Visitors can meet more than 120 start-ups at our stand. All the start-ups at our stand belong to one of the three themes: Human, Society, Planet.
Human
These start-ups deal with topics such as smart homes with ambient connectivity, connected devices, VR and artificial intelligence, smart money, digitalised banking, healthcare, the digital transformation to provide equal access to care.
Society
This area deals with the digital transformation of cities and regions, with the smart city and enhancement of services provided by the authorities to its citizens, as well as smart farming services. It also includes the digital transformation of companies and industries with new challenges for efficiency and security.
Planet
Start-ups in this area work to provide access to education, develop services for the disabled and the protection of the elderly. They help to make the planet more connected and more balanced through the circular economy, smart recycling, and responsible consumption.
ODV at Viva Technology
On 24-25 May, the Orange Digital Ventures team, the Group's corporate investment fund, will attend the event to meet entrepreneurs, with six start-ups supported by the fund. 
The Orange Fabs network at Viva Technology
Throughout the event, teams from the Orange Fabs network - our start-up accelerators present in 15 countries - will be present alongside more than 40 French and international start-ups from these acceleration programs. They are available to meet with start-ups interested in joint innovation with Orange and public/private companies.
Panorama, a webseries, provides an immersive look into the tech ecosystem in our various regions
Orange, a committed and responsible player in our regions, has teamed up with Maddyness and various regional daily papers to create and broadcast a new webseries dedicated to start-ups in our regions. The forward-looking series will help viewers understand emerging topics of interest to the French public, such as housing of the future, connected farming, and well-being at work.
The first screening of the Panorama will take place on Friday 25 May at 9.45 am at the Orange stand. Various talented individuals, experts, start-ups and spokespersons will attend the morning event.
General public day
On Saturday 26 May, four Solidarity Fab Labs from the Orange Foundation will attend the event alongside.  This is proof of our commitment to the integration of young people using digital technology.
The activities will include:
producing stickers using a vinyl cutter
producing designer furniture with a 3D printer
assembling wooden objects.
In association with Sparknews, Orange will hold a Sparkshow at its stand from 11.30 to 12.30 showcasing six "tech for good" projects from our incubator, La Ruche and Bond'Innov supported by Orange. The start-ups will attempt to convince a panel of reporters and influencers specialising in technology and the innovation ecosystem to choose their project to promote.
Orange will also take part in a giant workshop in favour of "A chance for all Young People" organised by Make.org. The Viva Technology grand prize will be given to the best company-start-up combination at 3.30 pm by partners of the "Grande Cause", in the presence of members of the government that day.
Wi-Fi at Viva Technology
Orange is the official Wi-Fi supplier for Viva Technology. Orange has drawn on its expertise to set up a network architecture with more than 120 antennae simultaneously connected throughout the event.
Follow the event live on twitter via #OrangeStartup and keep up with news from Orange and the start-ups on startup.orange
About Orange
Orange is one of the world's leading telecommunications operators with sales of 41 billion euros in 2017 and 150,000 employees worldwide at 31 March 2018, including 91,000 employees in France. The Group has a total customer base of 263 million customers worldwide at 31 March 2018, including 202 million mobile customers and 20 million fixed broadband customers. The Group is present in 28 countries. Orange is also a leading provider of global IT and telecommunication services to multinational companies, under the brand Orange Business Services. In March 2015, the Group presented its new strategic plan "Essentials2020" which places customer experience at the heart of its strategy with the aim of allowing them to benefit fully from the digital universe and the power of its new generation networks.
Orange is listed on Euronext Paris (symbol ORA) and on the New York Stock Exchange (symbol ORAN).
For more information on the internet and on your mobile:
www.orange.com, www.orange-business.com  or to follow us on Twitter: @orangegrouppr and @orange.
Orange and any other Orange product or service names included in this material are trademarks of Orange or Orange Brand Services Limited.
( Press Release Image: https://photos.webwire.com/prmedia/7/224488/224488-1.png )
Related Links
WebWireID224488

This news content was configured by WebWire editorial staff. Linking is permitted.
News Release Distribution and Press Release Distribution Services Provided by WebWire.