Real-World Evidence Confirms Clinical Trial Outcomes For Patients Treated With Edwards SAPIEN 3 Valve
Study comparison shows results of almost 2,000 intermediate-risk patients at more than 450 U.S. centers
PARIS –
WEBWIRE
–
Wednesday, May 23, 2018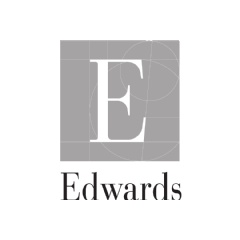 Edwards Lifesciences Corporation (NYSE: EW), the global leader in patient-focused innovations for structural heart disease and critical care monitoring, announced 30-day data demonstrating that treatment with the Edwards SAPIEN 3 valve in more than 450 commercial centers around the U.S. show consistently positive patient outcomes. The data, involving almost 2,000 severe, symptomatic aortic stenosis patients at intermediate-risk of open-heart surgery, demonstrated consistency with those results achieved in earlier controlled clinical trials in a limited number of hospitals. 

"We are very pleased that, as the SAPIEN 3 valve therapy was introduced and utilized by a broader number of U.S. clinicians in a real-world environment, the excellent patient outcomes reported from earlier clinical trials were preserved," said Larry L. Wood, Edwards' corporate vice president, transcatheter heart valves. "Even as more hospitals offered transcatheter aortic valve replacement with the SAPIEN 3 valve, the procedure was generalizable and effective. These registry data are an important indication that, moving from a rigorously controlled environment of a clinical trial, to continued access and then to a commercial environment, positive patient results can be maintained when hospitals offer broader access to patients in need."

The propensity-matched analysis comparing real-world data collected from the Society of Thoracic Surgeons and American College of Cardiology (STS/ACC) Transcatheter Valve Therapy (TVT) Registry with outcomes of patients enrolled in the PARTNER II studies of the SAPIEN 3 valve was presented today during the EuroPCR 2018 late-breaking clinical trials hotline session by E. Murat Tuzcu, M.D., chief academic officer and the chief of cardiovascular medicine at the Heart & Vascular Institute at Cleveland Clinic Abu Dhabi.

"These data comparing real-world outcomes with clinical study results in intermediate-risk patients treated with the Edwards SAPIEN 3 transcatheter heart valve demonstrated comparably positive outcomes including high survival rates and low rates of stroke," Tuzcu said.

Outcomes in a total of 1,956 intermediate-risk patients in the STS/ACC TVT Registry were compared with those of 652 intermediate-risk patients enrolled in the PARTNER II S3i study and 652 patients enrolled in the SAPIEN 3 intermediate-risk continued access program (S3iCAP) at 30 days.

All patients were treated via the transfemoral access route. Important clinical measures from the analysis are presented in the table below.

Clinical Outcomes at 30 Days (As-Treated): All-Cause Mortality %

S3i (N = 652): 0.9%

S3iCAP (N = 652): 0.9%

TVT Registry IR (N = 1,956): 0.8%

Clinical Outcomes at 30 Days (As-Treated): All Stroke %

S3i (N = 652): 2.0%

S3iCAP (N = 652): 2.3%

TVT Registry IR (N = 1,956): 2.2%

In addition to the excellent survival and stroke rates, the post-approval data from the TVT Registry demonstrated a low rate of moderate to severe paravalvular leak, as well as a two-day average length of stay.

The Edwards SAPIEN 3 valve has been available in Europe since 2014 and in the United States since 2015. In 2016, both European and U.S. regulators expanded the approval to include intermediate-risk patients. The SAPIEN 3 valve builds on Edwards' decades of experience in the development of tissue heart valves, and the proven benefits of the Edwards SAPIEN valves.

About Edwards Lifesciences
Edwards Lifesciences, based in Irvine, Calif., is the global leader in patient-focused medical innovations for structural heart disease, as well as critical care and surgical monitoring. Driven by a passion to help patients, the company collaborates with the world's leading clinicians and researchers to address unmet healthcare needs, working to improve patient outcomes and enhance lives. For more information, visit www.Edwards.com and follow us on Twitter @EdwardsLifesci.

This news release includes forward-looking statements within the meaning of Section 27A of the Securities Act of 1933 and Section 21E of the Securities Exchange Act of 1934. These forward-looking statements include, but are not limited to, Mr. Wood and Dr. Tuzcu's statements and statements regarding expected product benefits. Forward-looking statements are based on estimates and assumptions made by management of the company and are believed to be reasonable, though they are inherently uncertain and difficult to predict. Our forward-looking statements speak only as of the date on which they are made and we do not undertake any obligation to update any forward-looking statement to reflect events or circumstances after the date of the statement.

Forward-looking statements involve risks and uncertainties that could cause results to differ materially from those expressed or implied by the forward-looking statements based on a number of factors, including but not limited to, unexpected outcomes after longer term clinical experience with the product; or unanticipated quality, manufacturing or regulatory delays or issues. These factors are detailed in the company's filings with the Securities and Exchange Commission including its Annual Report on Form 10-K for the year ended December 31, 2017. These filings, along with important safety information about our products, may be found at edwards.com.

Edwards, Edwards Lifesciences, the stylized E logo, Edwards SAPIEN, Edwards SAPIEN 3, PARTNER, PARTNER II, SAPIEN, and SAPIEN 3 are trademarks of Edwards Lifesciences Corporation. All other trademarks are the property of their respective owners.
( Press Release Image: https://photos.webwire.com/prmedia/7/224434/224434-1.png )
Related Links
WebWireID224434

This news content was configured by WebWire editorial staff. Linking is permitted.
News Release Distribution and Press Release Distribution Services Provided by WebWire.