London's women tech founders look to Silicon Valley for investment and expansion
Fifteen of London's fastest growing women-led technology start-ups will be part of a trade mission to the Bay Area next week to explore investment, export and expansion opportunities in the West Coast of the United States.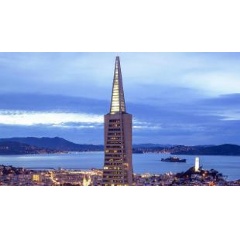 The four-day trade mission led by the Mayor's International Business Programme and Silicon Valley Comes to the UK (SVC2UK) will provide the founders with the opportunity to pitch to West Coast venture capital firms, learn from US founders about scaling their businesses globally and meet with high profile executives at Google, Facebook and Box.
According to London & Partners investment data, 2017 was a record year for venture capital funding into UK tech companies from Bay Area investors, with British tech firms receiving over £1.6bn worth of funding compared with the £908m invested in 2017 and almost three times the £538m raised in 20161. UK companies have also received significantly more investment from the Bay Area than their European counterparts, with UK firms attracting over four times the amount invested in France (£214m), Germany (£394m) and Sweden (£263m) last year.
The fifteen businesses joining the trade mission represent some of the UK's most exciting high-growth companies, growing at an average rate of over 75% per annum (based on the past three years) and collectively employing almost 400 people.
Separate analysis of PitchBook's investment data revealed the 46 women-led companies that have participated in the SVC2UK trade missions have raised more than £300 million (£304.7m total) in VC funding, with four of the companies being acquired after their participation in the programme.
The fifteen businesses and founders joining the programme include:
Abigail Rappoport, CEO, Emoquo
Anne McNamara, Co-Founder & CEO, Shine Bid
Darina Garland, Co-Founder & Chief Experience Officer, Uuni
Devika Wood, Founder & CEO, Vida
Ella Goldner, Co-Founder and General Manager, Zinc
Harmeen Birk, Co-Founder & Director, Zenkai Consulting,
Hellen Bowey, Co-Founder & CEO, Alcove
Jessica Taylor, Managing Director, Preloaded
Joanne Smith, Founder & Group CEO, Recordsure & TCC
Lucy Stonehill, Founder & CEO, BridgeU
Merilee Karr, Founder & CEO, UnderTheDoormat Ltd
Paloma Strelitz, Co-Founder & Partner, Assemble
Dr Sheri Jacobson, Founder & CEO, Harley Therapy Ltd
Tamara Littleton, Founder & CEO, The Social Element
Pip Jamieson, Founder and CEO of The Dots Global
The trade mission is part of the Mayor of London, Sadiq Khan's #BehindEveryGreatCity initiative, a campaign to mark the centenary of the first women in the UK winning the right to vote and drive forward gender equality across the city.

Mayor of London Sadiq Khan said: "London's tech ecosystem is one of the most diverse in the world and the women in tech on this trade mission to Silicon Valley offer further proof that you can grow a successful tech business in London regardless of your gender or background. I am pleased that my International Business Programme is able to help them maximise their investment and networking opportunities in North America, creating further jobs and growth for London. 

"As two of the world's leading tech hubs, there is a great opportunity for London and Silicon Valley to lead the way in promoting greater diversity for the global tech community."  

Joanne Smith, Founder & Group CEO, Recordsure & TCC, one of the companies travelling on the trade mission added: "To represent London as one of the UK's most exciting high-growth companies is a tremendous honour. As well as an exciting opportunity to expand our international network, the trade mission provides a unique platform to share knowledge, ideas and insights with some of the leading minds in the world of tech, and I look forward to discussing the innovative solutions being applied across such a diverse range of industries."

This is the fourth time SVC2UK has led a women founders trade mission to the Bay Area. A number of the tech entrepreneurs have benefitted from being part past trade missions and have gone on to lead successful businesses including Debbie Woskow, Serial entrepreneur and co-founder of AllBright, a networking organisation promoting female founders; Jess Butcher, Co-founder of Augmented reality start-up and UK unicorn Blippar and Emily Brooke MBE, founder of Blaze, offering cycling technology products that are now being used in cities across the world such as London and New York.

As part of the trade mission, the CEOs and founders will have the opportunity to meet with and pitch their business ideas to US corporates and investors, with previous companies on the programme benefitting from investment and deals. Following her involvement in 2017's trade mission, Aneeqa Khan, CEO and Founder of interior marketplace start-up ePorta has since raised $8 million in Series A funding led by West Coast venture capital firm, Canvas Ventures.

Other success stories following their involvement in the Mayor's International Business programme trade missions to Silicon Valley include a recent $2m Series A funding for Edtech start-up Mrs. Wordsmith; the US expansion of Mr & Mrs Smith co-founded by Tamara Lohan, now employing more than 30 people in the US; and London MedTech start-up Baby2Body that was recently invited to join Morgan Stanley's US-based Multicultural Innovation Lab.  

Aneeqa Khan, Founder of ePorta said: "The Women Founders Mission last year was life changing for many of us.  It was like a mini boot camp and we came away thinking bigger, with larger networks and a Female CEO "tribe" who continue to support each other.   It was also instrumental in the funding round I have just been through as was introduced to our US investor through a contact I made on the trip." 

Janet Coyle, Director of Trade & Growth at London & Partners added: "The women founders on this trade mission represent some of the UK's most ambitious entrepreneurs and demonstrate the diversity of London's tech ecosystem. 2018 is an important year for London as we celebrate the centenary of the first women's right to vote and we share the values of openness and innovation with Silicon Valley. We've seen many great success stories from previous trade missions and we are excited to create more opportunities for entrepreneurs on both sides of the pond to scale their businesses globally."

According to a recent study of the impact of women-led businesses by Founders4Schools, over 1200 of the UK's leading women-led companies contributed a total of £26.1 billion in revenue to the national economy. The report also revealed the impressive growth rates of the country's leading women-led businesses, with average growth rates of 17% in the past year.

Notes to Editors

PitchBook data sourced by London & Partners. Downloaded on 24/04/2018
Table showing total amount of venture capital investment from Bay Area investors into European tech sector by country 20
Country
Amount invested (£)
UK
£1.63bn
Germany
£394.36m
Sweden
£263.97m
France
£214.19m
Spain
£87.33m
Switzerland
£77.81m
Netherlands
£51.65
Ireland
£39.51m
Italy
£0.12m
Source: PitchBook 2018
Table showing total amount of venture capital investment from Bay Area into UK tech companies from 2011-2017
Year
Amount invested (£)
2011
£82.34m
2012
£112.92m
2013
£142.73m
2014
£420m
2015
£538.19m
2016
£908.43
2017
£1.63bn
Source: PitchBook 2018
Notes to editors
About London & Partners
London & Partners is the Mayor of London's official promotional agency. Its purpose is to support the Mayor's priorities by promoting London internationally, as the best city in the world in which to invest, work, study and visit. We do this by devising creative ways to promote London and to amplify the Mayor's messages, priorities and campaigns to international audiences. Its mission is to tell London's story brilliantly to an international audience.
London & Partners is a not-for-profit public private partnership, funded by the Mayor of London and our network of commercial partners. For more information, visit: www.londonandpartners.com  
About Silicon Valley Comes to the UK
Silicon Valley comes to the UK (SVC2UK) is a not-for-profit invitation only series of events that bring together early stage investors, successful serial entrepreneurs, students and alumni with leading serial entrepreneurs and investors to discuss and debate how and why they have come to create and fund today's most disruptive technologies that aim to change our world. It is designed to improve the ecosystem for entrepreneurship in the UK, Europe and beyond and drive sustainable growth by helping promising CEOs in their scaling journey, inspire students, and foster relationships with Silicon Valley and Europe. SVC2UK was founded by Reid Hoffman, Sherry Coutu CBE and Ellen Levy in 2006 and is currently run out of London & Partners.
For more information please visit www.svc2uk.com.
About Mayor's International Business Programme
The Mayor's International Business Programme, run out of London & Partners, helps ambitious high-growth (scale-up) companies from London's technology, life sciences and urban sectors to expand their businesses internationally.
Tailored to fit a company's specific international growth ambitions, this exclusive programme provides:
One-to-one and one-to-many mentoring and ongoing guidance from entrepreneurs and business leaders
Focused workshops and events that provide the opportunity to learn from expert advisers
Live leads for specific business opportunities in North America, Europe, China and India
The opportunity to join high-profile targeted trade missions led by our team of international business experts
Official partners for the programme include: KPMG, PA Consulting, BDO, Benoy and London Chamber of Commerce and Industry.
For more information on the programme please visit gotogrow.london
About #Behindeverygreatcity
The Mayor of London, Sadiq Khan launched the #BehindEveryGreatCity campaign to drive gender equality across London and champion an inclusive global tech economy that works for everyone. The women entrepreneurs and CEOs on this trade mission are exemplars of the talent we have in London and their high-growth businesses are disrupting our world for the better.
Watch our film and get inspired by women tech leaders from both sides of the Atlantic at Business.london/behindeverygreatcity.
( Press Release Image: https://photos.webwire.com/prmedia/7/223544/223544-1.jpg )
Related Links
WebWireID223544

This news content was configured by WebWire editorial staff. Linking is permitted.
News Release Distribution and Press Release Distribution Services Provided by WebWire.