Skylines switch off as people connect to the planet for Earth Hour 2018
SINGAPORE –
WEBWIRE
–
Thursday, March 22, 2018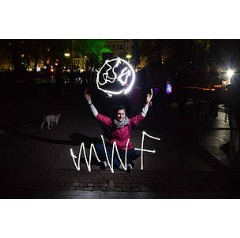 On Saturday 24 March 8:30 p.m. local time, skylines around the world will go dark as millions celebrate WWF's Earth Hour to spark global awareness and action on nature and the environment.
From the Eiffel Tower to the Empire State Building, and the Bird's Nest stadium to Burj Khalifa, thousands of landmarks will switch off their lights in solidarity for the planet, urging individuals, businesses and governments worldwide to move forward the conversations and solutions we need to build a healthy, sustainable future for all.
For the first time, in addition to participating in the global switch-off, WWF is inviting people across the globe to connect2earth to share and talk about what nature means to them, in the places they live in and care about. As the planet faces the dual challenge of climate change and staggering loss of nature, the world's largest grassroots movement for the environment aims to mobilize unprecedented global action on biodiversity and nature by kick-starting global conversations on issues such as healthy forests, plastic-free oceans and wildlife conservation.
"Nature is in alarming decline. Halting its loss is urgent and crucial as much as tackling climate change," said Marco Lambertini, Director General, WWF International. "Biodiversity and nature is the foundation of life, essential to our wellbeing. Yet, we continue to take nature for granted while our actions are pushing it to the brink. This Earth Hour, we want to shine a light on the importance of biodiversity and nature. Together, as individuals, businesses and governments, we must show the same determination to halt biodiversity and nature loss as we have shown on climate action to secure a healthy, thriving and living planet for all."
In the past decade, Earth Hour has inspired millions to support and participate in critical climate and conservation projects led by WWF and many others, helping drive climate policy, awareness and action worldwide. Among its highlights, the movement has helped ban all plastics in the Galapagos in 2014, plant 17 million trees in Kazakhstan, light up homes with solar power in India and the Philippines and push new legislation for the protection of seas and forests in Russia. Today, as biodiversity loss threatens global ambition on climate action and sustainable development, Earth Hour will focus its efforts on building mainstream support for action on biodiversity and nature.
"The totality of forms of life on the planet, what we call biodiversity, provides the infrastructure for the healthy functioning of natural systems. This is critical not only to safeguarding life on Earth but also to the wellbeing and development of the human species. Once this natural capital is destroyed, life on Earth, as we know it currently, will no longer be possible. It is therefore imperative to take action, today and every day, to help safeguard biodiversity.  Earth Hour links people from all around the globe, as we take time to connect to Earth. In fact, in connecting to Earth, we connect to ourselves, we connect with our humanity. It is my great hope that together with our partners from WWF, Earth Hour will inspire and mobilize a wave of actions connecting all people on our beautiful planet with Nature, with themselves, and with each other" said Cristiana Paşca Palmer, Executive Secretary of the Convention on Biological Diversity (CBD).  "WWF is a dynamic partner of the Secretariat of the UN Convention on Biological Diversity, helping to raise awareness of the importance of biodiversity and nature for people and communities worldwide."
In 2018, French Polynesia is expected to move to protect 5 million square kilometers of its seas to preserve ocean ecosystems. In Kenya, school children will plant 500,000 trees to help reduce deforestation and in Hong Kong and the UK, people will pledge to shift toward sustainable living. In Colombia, people will call for the country to commit to zero deforestation by 2020. In China and Singapore, WWF will mobilize public support for plastic-free lifestyles.
Recognizing the critical role young people will play in creating a more sustainable world, WWF is also joining forces with the World Organization of the Scout Movement to inspire Scouts worldwide to be a part of the global movement – and momentum – tackling the planet's most pressing environmental challenges and to become environmental leaders of tomorrow.
Starting as a symbolic lights out event in Sydney in 2007, today Earth Hour is celebrated in more than 180 countries and territories across the globe. Earth Hour 2018 will take place on Saturday 24 March at 8:30 p.m. local time. Visit www.earthhour.org to know more and read individuals' stories about what they are doing for our planet.
--------
Images from Earth Hour events around the world will be uploaded in real-time here. http://pand.as/earthhourglobal
You can also find Earth Hour videos on the links indicated below:
Link to Earth Hour 2018 official #Connect2Earth video: https://youtu.be/UZYiJLH2toY

Link to Earth Hour #Connect2Earth how-to video: https://youtu.be/Hr1rC6Dut-U

Link to Earth Hour's 10 years of impact video: https://youtu.be/CZp4LX4AYnM
To know more about WWF's work on biodiversity, please visit: http://wwf.panda.org/about_our_earth/biodiversity/
Connect2earth.org was created in partnership with the secretariat of the United Nations Convention of Biological Diversity and supported by Germany's Federal Ministry of the Environment, Nature Conservation, Building and Nuclear Safety with funding from the International Climate Initiative.
*****
About WWF
WWF is one of the world's largest and most respected independent conservation organizations, with over 5 million supporters and a global network active in over 100 countries.  WWF's mission is to stop the degradation of the earth's natural environment and to build a future in which humans live in harmony with nature, by conserving the world's biological diversity, ensuring that the use of renewable natural resources is sustainable, and promoting the reduction of pollution and wasteful consumption. panda.org/news for latest news and media resources.
About Earth Hour
Earth Hour is WWF's global environmental movement. Born in Sydney in 2007, Earth Hour has grown to become the world's largest grassroots movement for the environment, inspiring individuals, communities, businesses and organizations in more than 180 countries and territories to take tangible climate action for over a decade. The movement recognizes the role of individuals in creating solutions to the planet's most pressing environmental challenges and harnesses the collective power of its millions of supporters to build a sustainable future for all.
( Press Release Image: https://photos.webwire.com/prmedia/6/221756/221756-1.jpg )
Related Links
WebWireID221756

This news content was configured by WebWire editorial staff. Linking is permitted.
News Release Distribution and Press Release Distribution Services Provided by WebWire.