BP begins production from Egypt's Atoll gas field seven months ahead of schedule
WEBWIRE
–
Tuesday, February 13, 2018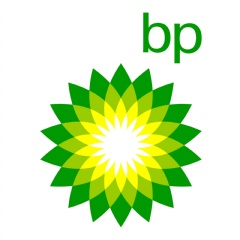 BP today announced the start of gas production from the Atoll Phase One project, offshore Egypt. The project, in the North Damietta concession in the East Nile Delta, was delivered seven months ahead of schedule and 33% below the initial cost estimate.

The project is now producing 350 million cubic feet of gas a day (mmscfd) and 10,000 barrels a day (bpd) of condensate. Gas production from the field is directed to Egypt's national grid.

Atoll is the first new project to come into production for BP in 2018, adding to the series of higher-margin projects successfully brought online over the past few years. The 13 projects that started-up through 2016 and 2017 provided more than 500,000 barrels of oil equivalent a day (boed) of new net production capacity and total net production from BP's new projects is now expected to be 900,000 boed by 2021.

Bob Dudley, BP group chief executive, said: "BP is focused on delivering growth with discipline, carefully choosing and efficiently executing high-quality projects. The longstanding partnerships we have in Egypt allowed us to fast-track Atoll's development and deliver first gas only 33 months after discovery. This is a further demonstration of our commitment to help realise Egypt's oil and gas potential and meet the increasing demand from its growing population."

BP announced the Atoll discovery in March 2015. The main reservoir in the field contains an estimated 1.5 trillion cubic feet (tcf) of gas and 31 million barrels of condensates and further segments are under evaluation.

The Atoll Phase One project is an early production scheme involving almost $1 billion investment. The project involved recompletion of the original exploration well as a producing well and the drilling of two additional production wells, completed August 2015 to February 2017. Production is exported to the existing onshore West Harbor gas processing plant. Installation of the necessary subsea infrastructure and upgrading of onshore facilities was completed ahead of schedule.

Hesham Mekawi, Regional President, BP North Africa commented: "Atoll is our first major project in Egypt to be delivered in 2018, following the West Nile Delta Taurus and Libra project and then Zohr last year. We are extremely proud of Atoll's efficient execution through our joint venture, the Pharaonic Petroleum Company. Delivering this project at such an unprecedented pace, less than two years after sanction, and with an impeccable safety record is a tremendous achievement."

------

BP's business in Egypt stretches back over 55 years. With total investments of approximately $30 billion, BP is one of the largest foreign investors in the country. BP's business in Egypt is primarily in oil and gas exploration and production.
To date, BP Egypt, in collaboration with the Gulf of Suez Petroleum Company (GUPCO), BP's joint venture company with the Egyptian General Petroleum Company (EGPC), has produced almost 40% of Egypt's entire oil production, and currently produces almost 10% of Egypt's annual oil and condensate.
BP also currently produces close to 50% of Egypt's total natural gas consumption through its joint ventures the Pharaonic Petroleum Company (PhPC) and Petrobel with EGPC/EGAS and partners.
BP operates the West Nile Delta project which involves the development of 5 trillion cubic feet of gas resources and 55 million barrels of condensates. Production is expected to potentially reach up to 1.3 billion cubic feet a day (bcfd) once all development phases are complete - equivalent to about 25% of Egypt's current gas production - which will supply the country's national gas grid. The first phase of the project began production in March 2017.
BP has made a series of discoveries in Egypt in recent years including Taurt North, Seth South, Salmon, Rahamat, Satis, Hodoa, Notus, Salamat and Atoll.
In early 2017, BP acquired from Eni a 10% stake in the Shorouk Concession which contains the giant Zohr gas field. Zohr began production in December 2017.
BP also has 33% interest in a natural gas liquids (NGL) plant, the United Gas Derivatives Company (UGDC) and in the downstream sector through the Natural Gas Vehicles Company (NGVC).
Cautionary statement
In order to utilize the 'safe harbor' provisions of the United States Private Securities Litigation Reform Act of 1995 (the 'PSLRA'), BP is providing the following cautionary statement. This press release contains certain forward-looking statements concerning BP's major project start-ups, including plans and expectations to produce 900,000 boed from new projects by 2021 and plans and expectations regarding the West Nile Delta project, including production levels. Actual results may differ from those expressed in such statements, depending on a variety of factors including changes in public expectations and other changes to business conditions; the timing, quantum and nature of divestments; the receipt of relevant third-party and/or regulatory approvals; future levels of industry product supply; demand and pricing; OPEC quota restrictions; PSA effects; operational problems; regulatory or legal actions; economic and financial conditions generally or in various countries and regions; political stability and economic growth in relevant areas of the world; changes in laws and governmental regulations; exchange rate fluctuations; development and use of new technology; the success or otherwise of partnering; the actions of competitors, trading partners and others; natural disasters and adverse weather conditions; wars and acts of terrorism, cyber-attacks or sabotage; and other factors discussed under "Principal risks and uncertainties" in the results announcement for the period ended 30 June 2017 and "Risk factors" in our Annual Report and Form 20-F 2016.
This document contains references to non-proved resources and production outlooks based on non-proved resources that the SEC's rules prohibit us from including in our filings with the SEC. U.S. investors are urged to consider closely the disclosures in our Form 20-F, SEC File No. 1-06262. This form is available on our website at www.bp.com. You can also obtain this form from the SEC by calling 1-800-SEC-0330 or by logging on to their website at www.sec.gov.
( Press Release Image: https://photos.webwire.com/prmedia/6/220230/220230-1.jpg )
Related Links
WebWireID220230

This news content was configured by WebWire editorial staff. Linking is permitted.
News Release Distribution and Press Release Distribution Services Provided by WebWire.