The Eye Of The Architect
London –
WEBWIRE
–
Wednesday, January 31, 2018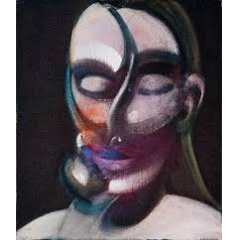 Christie's will offer The Eye of the Architect, a diverse collection of Modern and Post-War art, during '20th Century at Christie's', a series of sales that will take place in London from 20 February to 7 March 2018: Impressionist and Modern Art and The Art of the Surreal Evening Sales (both 27 February), Impressionist and Modern Art Day Sale (28 February) and Post-War and Contemporary Art Evening Sale (6 March). Focusing primarily on figurative compositions, this tightly curated group of works not only reveals the collector's discerning eye and architectural mind, but also a passion for artists who continuously sought to push the boundaries of tradition in their art. Including works by some of the most celebrated masters of the twentieth century avant-garde, from Pablo Picasso to Francis Bacon, Giorgio de Chirico to Joan Miró, and Fernand Léger to Giorgio Morandi, this varied group is united in their intimate scale and exploration of similar thematic concerns. The group will be led by Francis Bacon's Three Studies for a Portrait (1976, estimate: £10,000,000-15,000,000), the artist's penultimate ode to his great muse Henrietta Moraes, whose stark depiction of facial features and realist palette reveal the influence of Picasso on Bacon's work. Further highlights include Pablo Picasso's Figure (1930, estimate: £3,000,000-5,000,000), a portrait that plays with form to give the face a sculptural quality reflected in Bacon's deconstruction of human form in Three Studies for a Portrait. These are offered alongside Giorgio de Chirico's rare and early, melancholic mannequin-figure portrait Testa di manichino (1916-17, estimate: £800,000-1,200,000), Fernand Léger's visionary, machine-inspired portrait L'usine (Motif pour le moteur) (1918, estimate: £900,000-1,200,000), Giorgio Morandi's highly subtle, architectural still life Natura morta (1942, estimate: £600,000-900,000), and Joan Miró's sharply defined geometric painting Tête d'homme (1931, estimate: £700,000 – 1,000,000). The works will be on view in Hong Kong (5 to 8 February 2018) and New York (8 to 15 February 2018) before being exhibited in London from 20 February to 6 March 2018.
Francis Bacon, Post-War and Contemporary Art Evening Auction, 6 March 2018
Unseen in public since its inclusion in Francis Bacon's historic exhibition at Galerie Claude Bernard, Paris, in 1977, Three Studies for a Portrait (1976) is the artist's penultimate ode to his great female muse Henrietta Moraes. Across three cinematic panels, spiked with abstract colour and texture, the artist develops the 1969 portrait Study of Henrietta Moraes into a fully-fledged triptych. It is the last of only six portraits of Moraes painted in his celebrated 14-by-12-inch triptych format, the first of which now resides in the Museum of Modern Art, New York. Throughout the 1960s, Moraes played a central role in Bacon's cast of bohemian Soho subjects, inspiring many of his finest paintings. The present work signals an important turning point in his practice, following the death of his lover George Dyer shortly before his 1971 Grand Palais retrospective. In 1974 Bacon had taken a studio in Paris, drawn to the city where the couple had spent their final moments. By 1976, his grief had begun to fade, sparking not only a stream of new subjects but equally a return to old friends. Bacon's earlier portrait of Moraes had been derived from a still of the actress Emmanuelle Riva in Alain Resnais's 1959 film Hiroshima mon amour, a serpentine strand of wet hair trailing across the centre of her face. With its themes of love and memory, the film's imagery continued to haunt Bacon as he began to come to terms with his loss. Exhibited at Claude Bernard alongside the mournful 'black triptychs' and self-portraits painted in the wake of Dyer's death, it represents a glimpse of light at the end of a long, dark tunnel: a poignant reflection on his golden Soho days.
Francis Outred, Chairman and Head of Post-War and Contemporary Art EMERI, Christie's: "It is an honour to unveil this outstanding triptych, last seen in public at Bacon's landmark exhibition at Galerie Claude Bernard, Paris, in 1977. It is an incredibly moving portrayal of Henrietta Moraes: out of the darkness emerge three beautiful, near-sculptural heads, whose colourful features pivot and shift around the strand of hair bisecting the face. Whilst the influence of Picasso is clear, Bacon's painterly language of scumbling and sharp, abstract flicks of the brush is uniquely his own."
Pablo Picasso, The Art of the Surreal Evening Sale, 27 February 2018
Figure of 1930 is one of a rare and outstanding series of oil paintings depicting totemic, monumental, and often aggressive-looking female figures towering against a pale blue sky, which Pablo Picasso painted during what has come to be known as his 'bone-period' of the late 1920s and early 1930s. This 'bone-period' is so-called because of Picasso's predilection at this time for creating surprising, highly sculptural, skeletal-like figures. Occurring at a time when Picasso's art was also informed by the then prevailing culture of Surrealism, these paintings underline Picasso's admiration for African and Oceanic sculpture (also a centre of Surrealist focus at this time). Picasso was emotionally torn during this period between the joys of his burgeoning affair with the young Marie-Therese Walter and a growing animosity towards his wife Olga. The result of this volatile mix of emotion and influence was the creation of a series of works that rank among the artist's most visionary, inventive and disturbing pictorial creations. It was these distorted and sculptural-looking figures made by Picasso in the late 1920s and early 1930s that were to prove so influential upon artists like Henry Moore and Francis Bacon.
Olivier Camu, Deputy Chairman, Impressionist and Modern Art, Christie's: "This magnificent collection of fifteen twentieth century paintings by some of the greatest artists of the century was assembled by an innovative architect forty years ago and hidden ever since from the public eye. It is fascinating for its tight focus: all the works are of an intimate similar size and date from between 1916 and 1976. They are all figurative, either portraits or still lifes, highly structured and all emanating from the cubist, neo cubist or metaphysical and surrealist mould. The diversity and strength of this group offers an insight into some of the most radical avant-garde movements that were born during the twentieth century. It is a pleasure to present such a carefully curated collection in London."
Giorgio de Chirico, The Art of the Surreal Evening Sale, 27 February 2018
Executed while Giorgio de Chirico was stationed in the Italian city of Ferrara during the First World War, Testa di manichino (1916-17) is one of the great and rare revolutionary series of 'metaphysical paintings' that the artist pioneered between 1912 and 1918.  Taking the comparatively rare form of a portrait that depicts one of the strange and enigmatic mannequin-like personages who came to populate de Chirico's art during this period, the painting presents, in surprising close-up, the seemingly curious image of one of his philosopher-poets gazing directly at the viewer from a construction of geometric tools and drawing implements. For de Chirico, the disquieting image of the mannequin that came to distinguish his work during the years of the First World War had grown out of the faceless statues and shadow-bound sculptures populating the enigmatic piazzas and metaphysical landscapes of melancholy he had painted in Paris. Originally a fusion between an artist's dummy and a classical Greek statue, de Chirico's mannequins grew, in Ferrara, to become lonely symbols of otherworldliness in his work.                           
Joan Miró, The Art of the Surreal Evening Sale, 27 February 2018
In January 1931 Joan Miró made a series of inflammatory statements during an interview with the Spanish journalist Francisco Melgar, in which he boldly proclaimed his intentions to bring about the death of painting. Painted less than a month after the infamous interview, Tête d'homme illustrates the dramatic shifts that were occurring in Miró's art, as he struggled to free himself of the mental block which was inhibiting his painterly practice. The finely crafted paintings which followed, including Tête d'homme, were transitional canvases that proved pivotal to Miró's subsequent development as a painter. Sharply defined geometric elements, including triangles, quadrangles and circles, began to infiltrate his paintings during this period, lending his compositions a greater sense of structural complexity.
Fernand Léger, Impressionist and Modern Art Evening Sale, 27 February 2018
L'usine (Motif pour le moteur) is one of a series of dynamic and dazzlingly coloured paintings that Fernand Léger painted in 1918 after his discharge from the French army. Among the most important works of Léger's career, this series of mechanically inspired paintings served as a potent visual manifesto of the artist's new post-war beliefs and aims as an artist. He witnessed at first hand the immense and brutal power of the machine: the rapid rattle of the machine gun, the rumbling aggression of tanks, and the constant hum of air craft swooping into battle above him. Man too had become a machine, depersonalised and anonymous. Having witnessed the industrialisation of the world, Léger was fascinated with factories, engines and metallic objects. The various lines and planes of flattened colour that depict the metallic pistons, struts, cogs, wheels and axels of L'usine (Motif pour le moteur) seem to be working against each other to create a sense of magnificent force.
Giorgio Morandi, Impressionist and Modern Art Evening Sale, 27 February 2018
At first glance, Giorgio Morandi's still-life paintings appear deceptively simple. At his studio and home in Bologna, he dedicated himself to depicting his beloved and carefully accumulated collection of quotidian objects. Yet, with closer scrutiny, the quiet, still, timeless worlds that these paintings present are in fact steeped in poetry and mystery; enigmatic, sometimes near abstract realms of colour, line and form. At the time that he painted Natura morta, 1942, Morandi had just begun to work in series, making subtle changes to his compositions by removing, adding, or moving, sometimes almost imperceptibly, his chosen repertoire of objects, and tracking these changes over a number of paintings.
The collection also includes works by Juan Gris and Georges Braque.
About Christie's
Christie's, the world's leading art business, had global auction, private and digital sales in first half of 2017 that totalled £2.35 billion / $3 billion. Christie's is a name and place that speaks of extraordinary art, unparalleled service and expertise, as well as international glamour. Christie's offers around 350 auctions annually in over 80 categories, including all areas of fine and decorative arts, jewellery, photographs, collectibles, wine, and more. Prices range from $200 to over $100 million. Christie's also has a long and successful history conducting private sales for its clients in all categories, with emphasis on Post-War & Contemporary, Impressionist & Modern, Old Masters and Jewellery.
Alongside regular sales online, Christie's has a global presence in 46 countries, with 10 salerooms around the world including in London, New York, Paris, Geneva, Milan, Amsterdam, Dubai, Zürich, Hong Kong, and Shanghai.
*Please note when quoting estimates above that other fees will apply in addition to the hammer price - see Section D of the Conditions of Sale at the back of the sale catalogue.
*Estimates do not include buyer's premium. Sales totals are hammer price plus buyer's premium and are reported net of applicable fees.
( Press Release Image: https://photos.webwire.com/prmedia/6/219648/219648-1.jpg )
Related Links
WebWireID219648

This news content was configured by WebWire editorial staff. Linking is permitted.
News Release Distribution and Press Release Distribution Services Provided by WebWire.