Turner International announces first international SVOD service with roll-out of FilmStruck
Joint venture between Turner International's Digital Ventures & Innovation Group and Warner Bros. Digital Networks launches first in UK
WEBWIRE
–
Tuesday, January 23, 2018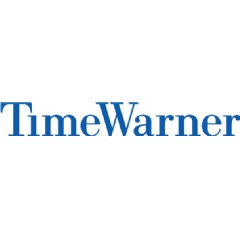 Turner International's Digital Ventures & Innovation (DV&I) Group and Warner Bros. Digital Networks (WBDN) today announce a joint venture to launch a new, multi-territory movie streaming service.
FilmStruck's launch in the international marketplace will leverage the strength of assets at both companies, bringing together a broad and diverse movie catalogue as well as long-standing expertise in programming and curation. The service will draw primarily on the extensive Warner Bros. library and the Criterion Collection library, as well as other global and local content partners.
FilmStruck will offer film lovers a broad collection of high-quality and critically-acclaimed movies across many categories – mainstream, cult, independent, classics, art house, foreign and documentary film. The eclectic but highly accessible content will also feature curated themes, exclusive bonus material including cast interviews, Criterion original mini-documentaries and hosted introductions, and original artwork. The collection will be regularly refreshed, providing movie fans with a trusted source of quality films and a simple and engaging way to discover content.
The UK is the joint venture's initial launch market in what is planned as a multi-market roll out over the next two years.
UK service launches as FilmStruck Curzon
The UK service will launch in association with iconic cinema brand Curzon as Filmstruck Curzon and will feature a branded Curzon area within the service curated in collaboration with Curzon. including access to titles from the Curzon Artificial Eye film library. The agreement with Curzon also includes opportunities to leverage its established market position, experience, consumer base and cinema operations and to launch additional Curzon branded cinema services in other markets.
"We're thrilled to take this significant step together as a joint venture with Warner Bros. Digital Networks, after many years of growing collaboration across various other projects with Warner Bros. as a whole," said Aksel van der Wal, Executive Vice President, DV&I. "FilmStruck helps us realise a shared vision for what we see as a clear gap in the market for film lovers around the world. We're also delighted to be working with a partner of Curzon's heritage and prestige."
"International film fans now have a new home for a wide and diverse range of movies including some of Warner Bros.' most iconic titles," said Craig Hunegs, President, Business and Strategy, Warner Bros. Television Group and President, Warner Bros. Digital Networks. "It's Warner's and Turner's heritage to bring the best films to audiences, and Warner Bros. Digital Networks is very excited to partner with Aksel and the Turner team to do this in an even more direct and compelling way."
"It is tremendously exciting to see Filmstruck Curzon launching in UK. We look forward to collaborating on the curation of the site and introducing this excellent service to our customers across the Curzon group. Our shared vision with Turner and Warner Bros. Digital teams has enormous potential.  Curzon is thrilled to be joining at this early stage and see this collaboration as a further marker in our commitment to premium consumer services in the UK and internationally," said Philip Mordecai, Director of Digital Ventures, Curzon.
The international expansion of Turner's SVOD service FilmStruck marks Turner's growing activity in the SVOD space outside of the US, and is its first SVOD service in the general entertainment space. Turner International now offers three international SVOD brands, with EI Plus in Brazil and the recently launched Nordics brand Toonix respectively providing sports and kids & family OTT products.
The addition of FilmStruck to its international portfolio of brands is also part of Turner's wider strategy to do more in the OTT space and expand its options to create fan-centric experiences that engage new audiences.
FilmStruck Curzon is expected to roll out in the UK in the coming weeks and will be available on demand on most phones and tablets, online and on TV via streaming devices, with more devices to be added.
About Turner International
Turner International operates versions of core Turner brands, including CNN, TNT, Cartoon Network, Boomerang and TCM Turner Classic Movies, as well as country- and region-specific networks and businesses in Latin America, Europe, the Middle East, Africa and Asia Pacific. It manages the business of Pay- and Free-TV-channels, as well as Internet-based services, and oversees commercial partnerships with various third-party media ventures; it teams with Warner Bros. and HBO to leverage Time Warner's global reach. Turner operates more than 180 channels showcasing 46 brands in 34 languages in over 200 countries. Turner International is a Time Warner company.
About Digital Ventures & Innovation
Digital Ventures & Innovation (DV&I), is part of Turner International. Turner International operates versions of Turner brands including CNN, TNT and Cartoon Network across the world, whilst also focusing on digital-only brands. DV&I drives innovation, develops new revenue streams and is responsible for managing and growing Turner's existing multi-platform suite of international products and services on the web, for smart phones, games, apps and OTT. It develops new digital direct-to-consumer businesses and consumer-centric products. The group is also charged with identifying new opportunities for Turner through technological product innovation and acquisitions.
About Warner Bros. Entertainment Inc.
Warner Bros. Entertainment Inc. is a fully integrated, broad-based entertainment company and a global leader in the creation, production, distribution, licensing and marketing of all forms of entertainment and their related businesses. A Time Warner Company, the fully integrated, broad-based Studio is home to one of the most successful collections of brands in the world and stands at the forefront of every aspect of the entertainment industry from feature film, television and home entertainment production and worldwide distribution to DVD and Blu-ray, digital distribution, animation, comic books, video games, product and brand licensing, and broadcasting.  The company's vast library, one of the most prestigious and valuable in the world, consists of more than 75,000 hours of programming, including nearly 7,000 feature films and 5,000 television programs comprised of tens of thousands of individual episodes.  Warner Bros. Entertainment's employee population ranges from 5,000 to 10,000 on any given day in North America (depending on the level of television and movie production) and some 2,000 employees overseas.
About Warner Bros. Digital Networks (WBDN)
Warner Bros. Digital Networks is responsible for creating and building the Studio's digital footprint and OTT video services, producing digital native content and harnessing the power of social media through Machinima. As part of Time Warner's overall growth strategy, WBDN works closely with sister divisions Turner and HBO. WBDN's current portfolio includes: Boomerang (a partnership with Turner), DramaFever, Machinima, Stage 13, Uninterrupted (a partnership with LeBron James and Maverick Carter), Ellen Digital Ventures (a partnership with Ellen DeGeneres) and a DC-branded service debuting in 2018. Warner Bros. Digital Networks' premium programming puts fans at the intersection of entertainment, sports, gaming and pop culture, reaching audiences anywhere, across any platform.
About the Criterion Collection
Since 1984, the Criterion Collection, a continuing series of important classic and contemporary films, has been dedicated to gathering the greatest movies from around the world and publishing them in editions that offer the highest technical quality and award-winning, original supplements. Over the years, Criterion has published on laserdisc, on DVD, on Blu-ray, and streaming online, but one thing has remained constant: its commitment to making the defining moments of cinema available to a wider and wider audience. Supplements and original productions on the Criterion Channel enable viewers to appreciate Criterion films in context, through audio commentaries by filmmakers and scholars, restored director's cuts, deleted scenes, documentaries, shooting scripts, early shorts, storyboards, and more.
About Curzon
Curzon is a film company with over 80 years' experience that has been built into a 21st century content-led business that provides unforgettable films in quality environments. With a growing catalogue of critically acclaimed & prize-winning films distributed via Curzon Artificial Eye, its chain of Curzon Cinemas, and seven million customers connected to its on demand platform Curzon Home Cinema, it is expanding fast with a vision that is easily transportable and scalable outside the UK. In 2017 Curzon was the recipient of the BAFTA for Outstanding British Contribution to Cinema.
( Press Release Image: https://photos.webwire.com/prmedia/6/219323/219323-1.png )
Related Links
WebWireID219323

This news content was configured by WebWire editorial staff. Linking is permitted.
News Release Distribution and Press Release Distribution Services Provided by WebWire.