GLOBALFOUNDRIES and VeriSilicon To Enable Single-Chip Solution for Next-Gen IoT Networks
Integrated solution leverages GF's 22FDX® technology to decrease power, area, and cost for NB-IoT and LTE-M applications
Santa Clara, Calif. and Shanghai, China –
WEBWIRE
–
Friday, July 14, 2017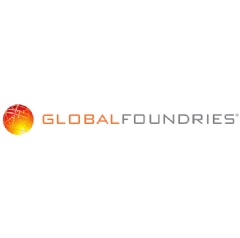 GLOBALFOUNDRIES and VeriSilicon today announced a collaboration to deliver the industry's first single-chip IoT solution for next-generation Low Power Wide Area (LPWA) networks. Leveraging GF's 22FDX® FD-SOI technology, the companies plan to develop intellectual property that could enable a complete cellular modem module on a single chip, including integrated baseband, power management, RF radio and front-end module combining both Narrowband IoT (NB-IoT) and LTE-M capabilities. The new approach is expected to deliver significant improvements in power, area, and cost compared to current offerings.
With the proliferation of connected devices for smart cities, homes, and industrial applications, network providers are developing new communications protocols that better meet the needs of emerging IoT standards. LPWA technology takes advantage of the existing LTE spectrum and mobile infrastructure, but focuses on delivering ultra-low power, extended range, and much lower data rates for devices that transmit small amounts of infrequent data, such as connected water and gas meters.
The two leading LPWA connectivity standards are LTE-M, which is expected to get traction in the U.S. market, and NB-IoT, which is gaining ground in Europe and Asia. For example, the Chinese government has targeted NB-IoT for nationwide deployment over the coming year. The combination of these two technologies is expected to push cellular M2M module shipments to nearly half a billion by 2021, according to ABI Research.
GF and VeriSilicon are developing a suite of IP to enable customers to create single chip cost- and power-optimized solutions for worldwide deployment, based on a dual-mode carrier-grade baseband modem with integrated RF front-end module. The design will be fabricated using GF's 22FDX process, which leverages a 22nm FD-SOI technology platform to provide cost-effective scaling and power reduction for IoT applications. 22FDX is the only technology that allows efficient single-chip integration of RF, transceiver, baseband, processor, and power management components. This integration is expected to deliver more than an 80 percent improvement in both power and die size compared to today's 40nm technologies.
"Our 22FDX technology is perfectly positioned to support the explosive growth of low-power, battery-operated IoT devices," said Alain Mutricy, senior vice president of product management at GF. "We are especially excited about the opportunities presented by the China market, which is leading the way with a nationwide commitment to IoT and smart cities. This new initiative expands on our long standing relationship with VeriSilicon—an important partner helping us build an FD-SOI ecosystem around our new 300mm fab in Chengdu."
"Started from more than five years ago, as a Silicon Platform as a Service (SiPaaS) company, VeriSilicon has developed FD-SOI IPs and achieved first silicon success of many chips based on FD-SOI technologies. For IoT applications, besides cost advantages, integrated RF, body bias, and embedded memory, such as MRAM, are the key benefits of FD-SOI technologies beyond 28 nm bulk CMOS." said Wayne Dai, VeriSilicon Chairman, President and CEO. "Integrated with RF and PA on GF 22FDX, the baseband and protocol stack are being implemented on our energy efficient and programmable ZSPnano that is optimized for control and data flow with powerful low latency, single cycle instructions for signal processing. GF's new 300 mm fab for FDX in Chengdu and IP platforms such as this single chip solution for integrated NB-IoT and LTE-M, will have significant impact on China IoT and AIoT (AI of Things) industries."
GF and VeriSilicon expect to tape out a test chip based on the integrated solution, with silicon validation in Q4 2017. The companies plan to pursue carrier certification in mid-2018.
About GF:
GLOBALFOUNDRIES is a leading full-service semiconductor foundry providing a unique combination of design, development, and fabrication services to some of the world's most inspired technology companies. With a global manufacturing footprint spanning three continents, GLOBALFOUNDRIES makes possible the technologies and systems that transform industries and give customers the power to shape their markets. GLOBALFOUNDRIES is owned by Mubadala Development Company. For more information, visit http://www.globalfoundries.com.
About VeriSilicon
VeriSilicon Holdings Co., Ltd. (VeriSilicon) is a Silicon Platform as a Service (SiPaaS®) company that provides comprehensive System on a Chip (SoC) and System in a Package (SiP) solutions for a wide range of end markets including mobile internet devices, datacenters, the Internet of Things (IoT), automotive, industrial, and medical electronics. Our machine learning and artificial intelligence technologies are well positioned to address the movement to "intelligent" devices. SiPaaS provides our customers a substantial head start in the semiconductor design and development process and allows the customers to focus efforts on core competency with differentiating features. Our end-to-end semiconductor turnkey services can take a design from concept to a completed, tested and packaged semiconductor chip in record time. The breadth and flexibility of our SiPaaS solutions make them performance effective and cost efficient alternatives for a variety of customer types, including both emerging and established semiconductor companies, Original Equipment Manufacturers (OEMs), Original Design Manufacturers (ODMs), and large internet/cloud platform companies.
VeriSilicon's camera-in, display/video out pixel processing platform includes high-fidelity ISP, embedded Vision Image Processor (VIP) with machine learning acceleration, Vivante® low power GPU and high performance GPGPU, Hantro® ultra high definition video codec, and rich featured display controller, which work seamlessly together to deliver best PPA (Performance, Power, Area). In addition, based on our ZSP® (digital signal processor) technologies, HD audio/voice platforms and multi-band/multi-mode wireless baseband platforms including BLE, Wi-Fi, NB-IoT, and 5G provide scalable architectures for both ultra-low power and extremely high performance applications. Our value-added mixed signal IP portfolio enables energy efficient Natural User Interface (NUI) platforms for voice, gesture and touch.
Founded in 2001 and head-quartered in Shanghai, China, VeriSilicon has over 600 employees with five R&D centers and nine sales offices worldwide. 
( Press Release Image: https://photos.webwire.com/prmedia/6/210853/210853-1.png )
Related Links
WebWireID210853

This news content was configured by WebWire editorial staff. Linking is permitted.
News Release Distribution and Press Release Distribution Services Provided by WebWire.