Philips and Singapore Institute of Advanced Medicine Holdings sign agreement to open first-of-its-kind oncology center in Singapore
• Regional oncology center brings together the latest imaging, treatment and clinical informatics technologies from Philips, Singapore Institute of Advanced Medicine Holdings, Varian Medical Systems and IBA Worldwide
• Collaboration, research, training and treatment facilities to address diagnosis and treatment needs in cancer, as well as heart disease and neurological disorders

Amsterdam, the Netherlands and Singapore –
WEBWIRE
–
Thursday, July 6, 2017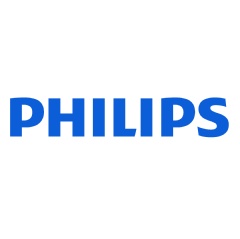 Royal Philips (NYSE: PHG, AEX: PHIA), a global leader in health technology, and the Singapore Institute of Advanced Medicine Holdings (SAM) today announced a  collaboration with Varian Medical Systems and IBA Worldwide to build the new Advanced Medicine Oncology Centre based at Biopolis, the international biomedical research hub in Singapore. The oncology center will provide world-class imaging, treatment delivery and clinical informatics technologies with the intent to comprehensively address the region's fast-growing number of people confronted with cancer. SAM is driving the collaboration by investing up to SGD 100 million (approximately USD 72 million) towards the development of a center of excellence for oncology in the Southeast Asia region. 
Improving patient outcomes
The new research, training and treatment center will provide cutting-edge oncology solutions for use by healthcare professionals and researchers. Projected to open in stages from 2018 onwards, the center will also aim to provide a platform for professional training to meet the evolving needs of the healthcare industry. Through research, clinical trials and development of leading cancer treatment therapies, the Advanced Medicine Oncology Centre will house new innovations and treatment protocols developed via a multi-disciplinary approach for better and more personalized patient care, potentially improved outcomes and a better on-going quality of life for patients.
"The new Advanced Medicine Oncology Centre aligns with the founding goal of the Singapore Institute of Advanced Medicine Holdings to provide earlier detection and first-time-right diagnosis of cancer as well as safer, more cost effective treatment by advancing care enabled through research, technology and education," said Dr. Djeng Shih Kien, Founder and Chairman, Singapore Institute of Advanced Medicine Holdings. "I am proud to be leading this milestone with our partners, marking a step forward in the treatment of cancer, which affects much of humanity." 
Bringing together the latest cutting-edge technologies
The Advanced Medicine Oncology Centre will house a range of Philips' advanced diagnostic imaging systems and clinical informatics. In addition to Philips' Ingenia MR and IQon spectral CT systems, the center will have two of Philips' Vereos PET/CT scanners [1], the world's first and only fully digital PET/CT systems. Vereos uses Philips' proprietary Digital Photon Counting (DPC) technology resulting in improved detectability and characterization of small lesions [2]. It offers uncompromised lesion detectability and quantification at half the PET dose [3] together with overall sensitivity gains compared to analog [4] systems. Varian's ProBeam® Compact system will provide high-quality proton therapy. The ProBeam® is the only single room system capable of fully rotational intensity modulated proton therapy (IMPT). IBA's Cyclone Kiube technology will enable complete on-site production and utilization of PET radiopharmaceuticals and tracers for lesion visualization using Philips digital PET/CT. This will help the oncology center to deliver new treatments with a unique combination of speed, flexibility and cost efficiency. The center will use Philips IntelliSpace Portal 9.0 for advanced visual analysis and quantification of medical images helping clinicians to assess and quickly diagnose conditions using clinical applications that are optimized for patient evaluation throughout the treatment process.
"Cancer affects people from all walks of life and is among the leading causes of death worldwide, accounting for more than 4 million deaths in Asia in 2016 [5]," said Diederik Zeven, General Manager, Health Systems, Philips ASEAN Pacific. "Philips is enabling the advancement of medical research through our deep heritage in healthcare innovation and collaboration with medical partners. The new Advanced Medicine Oncology Centre is well-positioned to spearhead cancer research and treatment in Singapore and the region and we are very proud to be a strategic partner."
 "This center will be the first installation of Varian's ProBeam Compact proton therapy system, which is designed to enable space-constrained sites such as this to offer state-of-the-art technology for cancer patients," said Dr. Moataz Karmalawy, General Manager of Varian's Particle Therapy division. "This center will open up additional opportunities for both education and research. Singapore is joining an exclusive group of countries that have facilities like these to advance our understanding of not only proton therapy, but also immunotherapy and other cell-based treatments."
A growing concern
Besides cancer, age-related health diseases are a growing concern with Asia-Pacific projected to comprise two thirds of the world's elderly by 2050 [6]. In the longer term, the center will also manage a number of diagnostic and therapeutic medical specialties by housing world-class imaging solutions to address cardiovascular and neurological disorders such as stroke and Alzheimer's disease. 
[1 ] Philips' Vereos is approved by U.S. Food and Drug Administration. The application and availability of Philips' Vereos PET/CT scanners outside of the United States is subject to approval of individual country's regulatory authority
[2] Nguyen NC, Image Quality and Diagnostic Performance of a Digital PET Prototype in Patients with Oncologic Diseases: Initial Experience and Comparison with Analog PET, J Nucl Med 2015; 56:1378–1385
[3] Liu X et al, Impact of FDG Dose Reduction on Lesion Quantification in Dynamic PET: A Simulation Study Based on Clinical Trial Data, SNMMI 2016
[4] GEMINI TF 16
[5] National Cancer Institute, Understanding Cancer: Cancer Statistics
[6] United Nations Economic and Social Commission for Asia and the Pacific (ESCAP), Ageing: Overview
About Royal Philips
Royal Philips (NYSE: PHG, AEX: PHIA) is a leading health technology company focused on improving people's health and enabling better outcomes across the health continuum from healthy living and prevention, to diagnosis, treatment and home care. Philips leverages advanced technology and deep clinical and consumer insights to deliver integrated solutions. Headquartered in the Netherlands, the company is a leader in diagnostic imaging, image-guided therapy, patient monitoring and health informatics, as well as in consumer health and home care. Philips' health technology portfolio generated 2016 sales of EUR 17.4 billion and employs approximately 70,000 employees with sales and services in more than 100 countries. News about Philips can be found at www.philips.com/newscentre.
About Singapore Institute of Advanced Medicine Holdings Pte. Ltd.
Singapore Institute of Advanced Medicine Holdings Pte. Ltd. is the latest venture by Dr. S.K. Djeng and his associates, who have a record of success in making cutting edge healthcare technology available in Singapore. Their vision is to use technology for patient care, and provide comprehensive diagnostic and therapeutic services including laboratory medicine, imaging and proton therapy. More information can be found at www.advancedmedicine.sg
About Varian Medical Systems
Varian Medical Systems focuses energy on saving lives and is the world's leading manufacturer of medical devices and software for treating and managing cancer. Headquartered in Palo Alto, California, Varian employs approximately 6,400 people around the world. For more information, visit http://www.varian.com and follow @VarianMedSys on Twitter.
About IBA
IBA (Ion Beam Applications S.A.) is a cancer diagnostics and treatment equipment company. Based on longstanding expertise, IBA RadioPharma Solutions supports hospitals and radiopharmaceutical distribution centers with their in-house radioisotopes production by providing them global solutions, from project design to the operation of their facility. In addition to high-quality technology production equipment (cyclotron solutions, targetry systems, synthesizers, control systems), IBA has developed in-depth experience in setting up GMP radiopharmaceuticals production centers.
Headquartered in Belgium and employing about 1,500 people worldwide, IBA has installed systems across the world. IBA is listed on the pan-European stock exchange EURONEXT. (IBA: Reuters IBAB.BR and Bloomberg IBAB.BB) and more information can be found at: www.iba-worldwide.com
( Press Release Image: https://photos.webwire.com/prmedia/8/210546/210546-1.png )
Related Links
WebWireID210546

This news content was configured by WebWire editorial staff. Linking is permitted.
News Release Distribution and Press Release Distribution Services Provided by WebWire.