Brexit Will Cut Global Economic Growth by 0.1 Percent in 2016, and 0.4 in 2017, IHS Markit Says
Will reduce growth in world's largest economies; U.K. growth to drop from 2.4 percent to 0.2 percent and Eurozone to drop to 1.1 percent in 2017
LEXINGTON, Mass. –
WEBWIRE
–
Wednesday, July 20, 2016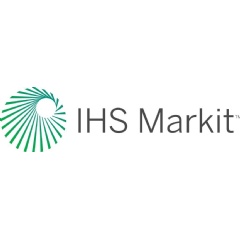 The United Kingdom's vote to leave the European Union will reduce global growth from 2.5 percent to 2.4 percent in 2016 and from 3.1 percent to 2.7 percent in 2017, according to the Global Link Model from IHS Markit (Nasdaq: INFO), a world leader in critical information, analytics and solutions. Impact on the nine largest countries or regions, as measured by gross domestic product (GDP), will be varied, with The United Kingdom and Eurozone the hardest hit.
For more information on the IHS Global Link Model, click here.
United States:
The outcome of the U.K. referendum will not impact U.S. real GDP growth much in 2016, which is still forecast to be 1.9 percent. However, the negative impact of the stronger U.S. dollar and resulting weaker U.S. exports to the rest of the world will result in a reduction in growth of 0.2 percent (from 2.6 to 2.4 percent) in 2017.
China:
The Brexit fallout will not have a sizable impact on China. China's real GDP forecast remains unchanged at 6.5 percent in 2016; China will see a reduction in growth of 0.2 percent (from 6.4 percent to 6.2 percent) in 2017, with the main impact coming through trade. If risks escalate significantly, the Chinese government will likely be more aggressive with monetary policy stimulus to support short-term growth.
Japan:
Japan's real GDP growth forecast stands unchanged at 0.5 percent in 2016 and has been revised down to 0.7 percent from 0.9 percent in 2017. Recovery works from the Kumamoto Earthquake and the government's stimulus plans will support near-term economic activities. However, concerns have led to a sharp appreciation of the yen; this will weigh on corporate earnings and in turn, wage increases and consumer spending, offsetting upside from the postponing the consumption tax increase. Cumulative impact from yen strengthening and weaker global demand will suppress goods and service exports and fixed investment.
Eurozone:
The Eurozone's growth outlook has weakened appreciably following the vote, with real GDP now projected to be 1.5 percent in 2016, down from our previously forecast 1.7 percent, and 1.1 percent in 2017, compared to 1.8 percent. The United Kingdom's decision to leave the European Union will likely increase political instability and economic uncertainty in the Eurozone, weighing down on business and consumer confidence and activity. Banking sector problems may be aggravated and exports to the U.K. will be hit.
United Kingdom:
IHS Global Insight has slashed its U.K. real GDP growth forecast from 1.9 percent to 1.6 percent in 2016 and 2.4 percent to 0.2 percent in 2017 as a result of the decision. The vote will cause major economic and political uncertainty and will weigh down on business and household confidence and behavior, thus dampening corporate investment, employment, and consumer spending.
Brazil
Unless Brexit escalates into a global economic downturn, the Brazilian economy will not be hurt significantly, as reflected by the 2016 GDP forecast remaining unchanged at -3.6 percent. However, Brazil will not be unharmed. If commodity prices fall sharply again, export revenue will suffer significantly, affecting the balance of payments, employment, income and consumption. The major impact on Brazil will come from slower growth in China. IHS Global Insight has downwardly revised the forecast for Brazil real GDP in 2017 from -0.6 percent to -0.8 percent.
Russia
The fallout from Brexit is likely to dampen the recovery of the Russian economy somewhat from its 2015-2016 recession. The EU, including the U.K., is Russia's most important export market and increased uncertainty will have an impact on domestic demand there and appetite for Russian exports. The impact on global commodity prices, energy in particular, will also have an impact. Russia's real GDP is forecast to decline 1.8 percent in 2016, compared with the earlier projection of -1.6 percent; and growth will be limited to 0.2 percent in 2017, down from 0.4 percent in the previous forecast.
India:
Given the strong fundamentals and reliance on domestic demand, the impact of Brexit on India's growth should be fairly limited and will depend on the extent of prevailing uncertainty in the markets, which would affect the rupee value, investment, and credit conditions. Since a sizable share of exports go to the EU, weaker European demand would exacerbate and prolong the ongoing exports contraction, also constraining growth. With downside risks intensifying, IHS Global Insight is lowering the outlook for growth to 7.5 percent from 7.7 percent in 2016 and to 7.4 percent from 7.6 percent in 2017 (fiscal years beginning April 1.)
Canada:
International trade and investment flows with the U.K. account for a small share of Canada's total activity, limiting the impact of the Brexit vote. Instead, Canada's economy is more vulnerable to commodity price and exchange rate volatility through exports and business investment, which are expected to be very limited. Therefore, IHS Global Insight is lowering Canada's 2016 real GDP growth from 1.3 percent to 1.2 percent, and 2017 GDP from 2.5 percent to 2.3 percent.
The IHS Global Link Model is the most comprehensive global macroeconomic model commercially available. Designed for forecasting and scenario planning, it links 68 individual country models with each other and with key global drivers of performance. The model accounts for 95 percent of global GDP.
About IHS Markit (www.ihsmarkit.com)
IHS Markit (Nasdaq: INFO) is a world leader in critical information, analytics and solutions for the major industries and markets that drive economies worldwide. The company delivers next-generation information, analytics and solutions to customers in business, finance and government, improving their operational efficiency and providing deep insights that lead to well-informed, confident decisions. IHS Markit has more than 50,000 key business and government customers, including 80 percent of the Fortune Global 500 and the world's leading financial institutions. Headquartered in London, IHS Markit is committed to sustainable, profitable growth.
IHS Markit is a registered trademark of IHS Markit Ltd. All other company and product names may be trademarks of their respective owners © 2016 IHS Markit Ltd. All rights reserved.
( Press Release Image: https://photos.webwire.com/prmedia/2/204356/204356-1.jpg )
Related Links
WebWireID204356

This news content was configured by WebWire editorial staff. Linking is permitted.
News Release Distribution and Press Release Distribution Services Provided by WebWire.