Weight Loss Franchising Model Is Broken
Commercial Diet Franchises Being Phased Out by Many
Tampa, FL, USA –
WEBWIRE
–
Wednesday, May 4, 2016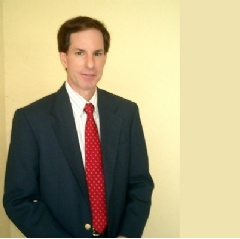 John LaRosa, Research Director
"Commercial weight loss franchises have lost their attraction. There are better options today."
Marketdata Enterprises, Inc. is a leading market research publisher of "off-the-shelf" weight loss market studies and consulting, since 1989. It has analyzed various commercial and medical weight loss company models, including franchising, licensing, and corporate-owned centers. It has become clear that franchising in this industry no longer works—for commercial centers.
 
"The diet industry's growth model of the 1980s-1990s is no longer working. Brick & mortar commercial weight loss centers and franchises don't meet the needs of today's dieters and investors and are not profitable enough, due to high overhead costs, and are mismanaged. The blame lies with both the franchisors and the franchisees.", according to Research Director, John LaRosa.
 
Findings:
 
Marketdata analysts have found that the franchising of commercial weight loss centers has decreased dramatically in the past decade. Weight Watchers does not sell franchises any longer, nor does Jenny Craig or NutriSystem. Medifast has been transitioning its corporate centers to franchises, but many of them are struggling or have closed. Most of the companies now selling franchises are selling MEDICAL diet franchises, which are more profitable and are growing faster.
It's tougher today to sell a franchise that costs $100,000-$400,000, with ongoing royalties of 7-10% of sales being another negative for buyers. Less costly and less restrictive  "licenses" are emerging more often, as well as consulting and training programs that teach MDs from scratch how to add weight loss to their practice, under a private label brand. This non-franchise model provides all the business knowledge an MD or Nurse Practitioner needs, at a fraction of the cost of a franchise, with more flexibility, higher profit margins, and a greater choice of different diet plans and services.
Franchisor lack of experience: Most of the small regional commercial diet franchisors operating today have not been in the business very long and have limited operating experience with which to counsel franchise buyers. They may not know how to build multiple locations.
The profit margin for a typical commercial weight loss center is about 14% of net sales, down from about 20% 15 years ago. This is based on gross annual revenues of $569,000 (industry avg.).  So, if a franchise buyer hires a manager, two counselors and a receptionist to run a typical retail strip mall center, he's earning about $79,000. This is not enough to attract many investors, who want to be absentee owners. $569,000 is the average but many centers only generate $250,000 - $500,000 per year.
Inadequate franchisor support: Many commercial weight loss franchisors are mostly interested in collecting the $20,000-$30,000 initial franchise fee. They will sell to almost anyone, regardless of their business experience. Franchisor leadership is greedy in many cases. Many have never run a weight loss center themselves, nor do they understand dieters' needs or care about them.
Inadequate marketing support: To get noticed in a crowded market, a weight loss center needs to spend at least 20% of revenues on marketing & advertising, to drive leads and sales. Advertising has always driven demand in this business. Yet, many franchisees are scared to spend this 20%, or don't use the right marketing mix (online, print, radio, TV, social media, email, direct mail, coupons, community events, etc.). Many franchisees also fall short on delivering excellent customer service and don't hire the right people as counselors (low pay, high turnover, wrong backgrounds).
Successful weight loss franchisors have strong leadership, don't overcharge franchisees for diet products, maintain a strong and consistent advertising presence, are able to regularly launch new products and programs to keep up with competitors and market trends, and maintain strong quality control. They are in it for the long term, and are picky about who they sell to. They also monitor the practices of franchisees to make sure they are not being deceptive and are providing quality services (mystery shoppers, surprise visits). Too often, this is not done.
Untapped niche markets will provide the best opportunities for growth (overweight adolescents, seniors, men, overweight Black and Hispanic women, diabetics, people with medical conditions, worksite wellness programs, persons with food allergies).  Yet, most weight loss franchises have no special programs to cater to these groups.
Despite what franchise associations claim about 95% of franchises being successful, the reality is quite different. It's a model where many problems can emerge—not the least of which is quality control. Since franchise buyers come from a wide variety of backgrounds, with or without direct industry experience, the service they deliver to customers also varies greatly, from great to horrible. If service is sub-par, this reflects badly on the parent company's brand and reputation. As a result, sales suffer, royalties to the franchisor decline, and there is less money for support by the parent. Ultimately, the system implodes. That's why large diet companies such as Weight Watchers have been buying back their franchise territories and converting sites to corporate centers. Previously large industry chains such as LA Weight Loss (800+ sites at peak), Inches A Weigh (60 sites), and Diet Center (300+ sites) have virtually disappeared from the market, as a few examples.
 
   "Due to the lack of regulation or a national trade association in the weight loss industry, too many commercial weight loss franchise buyers are attracted by promises of making a quick buck, and will use any marketing tactics they can to make a sale. Franchisors turn their backs. There are too many variables in weight loss franchising today to control.", according to John LaRosa.
 
 
MARKETDATA'S WEIGHT LOSS MARKET STUDIES
 
All Marketdata studies are independently researched and are "off-the-shelf" reports. Studies are also sold by single chapters. Following are some recent titles:
The U.S. Weight Loss & Diet Control Market (covers ALL mkt. segments)
Medical Weight Loss Programs: A Growth Market
The Multi-level Market For Weight Loss Products
 Weight Loss Market Status Reports
The Worksite Weight Loss Programs Market
The Diet Food Home Delivery Market
Weight Loss Websites: The Online Dieting Market.
Guide: How To Start and Run A Profitable Weight Loss Business
 
ABOUT MARKETDATA
 
Marketdata Enterprises, Inc., is an independent market research firm and 27-year analyst of the U.S. weight loss industry since 1989.  Marketdata publishes many weight loss market studies covering all diet market segments, performs consulting and custom research, has diet market teleseminars on You Tube, teleconferences, webinars and conferences. It also operates a leading free weight loss news website: DietBusinessWatch.com. Mr. LaRosa is available for interviews.
 
Contact Information
 
John LaRosa,
Marketdata Enterprises, Inc., Tampa, FL
Phone: 813-971-8080
www.marketdataenterprises.com
www.DietBusinessWatch.com
 
email: marketdataent@yahoo.com
 
( Press Release Image: https://photos.webwire.com/prmedia/51609/203065/203065-1.jpg )
Related Links
WebWireID203065
Contact Information

John LaRosa
Research Director
Marketdata Enterprises, Inc.
(1) 813-971-8080

This news content may be integrated into any legitimate news gathering and publishing effort. Linking is permitted.
News Release Distribution and Press Release Distribution Services Provided by WebWire.