Why Market & Industry Reports Are Still Relevant
Off-The Shelf Reports Save Time & Money
Tampa / Fl / USA –
WEBWIRE
–
Thursday, December 17, 2015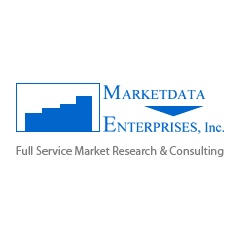 "Market research pays for itself many times over."
Marketdata Enterprises, Inc. is a leading independent market research publisher of "off-the-shelf" since 1979. It has published a wide variety of market and industry studies covering service and healthcare sectors used for strategic planning and forecasting by Fortune 1000 companies, banks, ad agencies, brokerage firms, physicians, start-ups, entrepreneurs, investors, and trade associations.
 
"There is a glut of market studies available today and it's becoming more difficult to identify quality, value-added research from the junk. Many reports, sold or published by new distributors, contain lots of boilerplate and general databases, but little in the way of deep analysis. This is a problem," according to Research Director, John LaRosa.
 
Lots of Content – Little Quality, Buyer Beware
 
During the past ten years, literally hundreds of new market research resellers and publishers have emerged, especially in India. These companies are frequently one-person operations with very short track records. Yet, they want to be a player and have nice looking websites. Marketing managers should be wary of these newbies, whose reports may just include repackaged Census Bureau statistics (with only 5 year historical revenues), include one-size-fits-all databases, but little valuable analyses. It's very easy to start a market research business—all one needs is a phone, a computer, and some business writing skills. Due to technology getting cheaper, virtually anyone can now self-publish. However, it's the ANALYTICAL skills that count.
 
Niche Markets – Lucrative But hard to Analyze
 
Niche markets and market segments ignored by the large companies are often the most lucrative, and an important source of future growth. However, information doesn't come easily here. Many times, emerging markets don't yet have a national trade association or magazine, or even an NAICS code for tracking by the U.S. Census Bureau. These are also fragmented sectors populated by lots of small, privately-owned companies that do not issue 10Ks, Annual Reports, or even press releases. It's a major challenge to find published information about these firms. However, market research firms DO know how and where to obtain it—via Franchise Disclose Documents, IRS tax forms, non-profit company databases, and phone interviews with management and competitors, and local reporters, for example. They often have inside contacts cultivated over the years.
 
Ready-Made Market Studies Save Time & Money: Still Relevant
 
Many marketing managers today think that market research consists of doing an Internet search for free information and scanning Facebook and social media. Off-the-shelf market research studies by quality publishers go way beyond this superficial work. It's not rocket science but consider the alternative. If a middle manager making $25/hr. ($50,000/year) decides to do the 150 man-hours of research for a 150-page report himself, he/she has invested $3,750 in labor time. ($25 x 150 hrs.). And, he/she may not know where or how to obtain all the information needed for a specific market. Frequently, one can get a comprehensive off-the-shelf study for $1,500 or less – less than half the price of doing it yourself. In addition, it's delivered and ready for use that same day, making the manager an expert virtually overnight.
 
Benefits of Quality Market Research Studies
Researched and written by an analyst that really understands the market.
Long-term sales/market growth data that gives one a more accurate predictor of future performance through recessions, expansions, government regulation, changing technology, etc. Forecasting off a 5-year sales base can be wildly off-base.
Information is obtained overnight.
Contains information on privately-owned competitors that is not available elsewhere.
Goes beyond simple collection of data to identify emerging trends and what the data means.
Excellent for due diligence – for franchise buyers, investors, merger & acquisition candidates.
Corroborates and adds value to one's business plan.
Objective and unbiased.
High quality market reports may answer 95% of your questions, eliminating the need for more costly custom research projects.
 
How To Evaluate A Market Research Publisher: Key Questions To Ask
How long have you been in business?
How long has the analyst for this report been tracking this market?
Are you located in the United States? (i.e. Do you understand the nuances of the U.S. market?)
Can you send me a complete Table of Contents and some Sample Pages?
What is your methodology for this report?
Can you give me a few references of other companies that have purchased your reports?
How many years of market or industry revenues are covered in this study?
What percent of the report is text and analysis vs. statistical tables?
Do you cite all external sources and provide a rationale for your forecasts?
Can I talk to the analyst after my purchase, about the industry, with no time limit?
 
"Cheaper is not always better, and that goes for market research. After all, if you are a marketing or business development manager making strategic planning decisions based off incomplete or misleading analyses, it's YOUR head on the line," according to John LaRosa.
 
 
ABOUT MARKETDATA
 
Marketdata Enterprises, Inc., is an independent 36-year old market research firm and 26-year analyst of the U.S. weight loss industry since 1989.  Marketdata publishes many service sector, healthcare and niche market studies. All studies cover: the nature of the market/how it operates, industry structure, key operating ratios, major market trends and recent developments, end-user demand factors, trade association survey findings, franchising (if applicable), and in-depth competitor profiles.  Marketdata also performs custom research, management consulting, teleconferences, and has teleseminars on You Tube. Mr. LaRosa is available for interviews.
 
 
Contact Information
 
John LaRosa,
Marketdata Enterprises, Inc., Tampa, FL
Phone: 813-971-8080
 
www.marketdataenterprises.com
email: john@marketdataenterprises.com
 
( Press Release Image: https://photos.webwire.com/prmedia/51609/201418/201418-1.gif )
Related Links
WebWireID201418
Contact Information

John LaRosa
Research Director
Marketdata Enterprises, Inc.
(1) 813-971-8080

This news content may be integrated into any legitimate news gathering and publishing effort. Linking is permitted.
News Release Distribution and Press Release Distribution Services Provided by WebWire.