CareerBuilder Releases the Most Unusual Holiday Gifts Exchanged at the Workplace
• Higher percentage of employers planning to give parties, gifts and bonuses this year

• 93 percent of workers would choose a bonus or time off over a holiday party
Chicago, IL –
WEBWIRE
–
Friday, December 11, 2015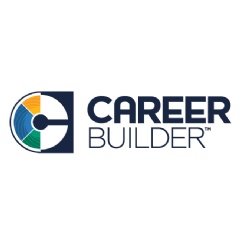 It is beginning to look a lot like that awkward time of year in the office when workplace holiday parties and gift exchanges can make for some pretty awkward moments between co-workers. For CareerBuilder's annual holiday survey, workers across the nation shared the most unusual gifts they've received from a co-worker during the holiday season.
While many gift-bearing workers stick to more traditional holiday offerings, such as ornaments, candy and gift baskets, others get a little more creative with their definition of the word "gift:"
A squirrel toilet seat decal.
A pair of Christmas socks that look like elf feet.
A roll of duct tape.
A bell on a string.
A mystery bag with a coat in it.
A giant heart shaped box of candy … from Valentine's Day.
A picture of a bear.
A bowling ball.
Homemade sausages.
A ceramic sheep you can dress up seasonally.
The national survey was conducted online by Harris Poll on behalf of CareerBuilder from August 12 to September 2, 2015, and included a representative sample of 3,602 full-time workers (of which 3,321 are in the private sector) and 2,326 hiring managers and human resource professionals across industries and company sizes.
Twenty-one percent of workers say they plan to buy holiday gifts for co-workers (the same proportion as last year, 21 percent), and nearly the same proportion (20 percent) plan to buy a gift for the boss. Of those who plan to buy gifts for their co-workers or bosses, the majority (80 percent) expect to spend no more than $25 on each gift, 36 percent will spend no more than $10, and 9 percent will cap themselves off at $5.
More Employers Getting Into the Holiday Spirit
Employees aren't the only ones in the giving spirit this year. According to the survey, a higher percentage of employers plan to offer holiday perks in the form of parties, bonuses and gifts this year than in years' past.
Parties: Two thirds (66 percent)of employers say they plan to throw company holiday parties this year, up from 63 percent in 2014 and 59 percent in 2013. Though nearly 2 in 5 workers (38 percent) say they plan to attend the office holiday party, the overwhelming majority (93 percent) say they would prefer a holiday bonus or time off, while only 1 percent prefer a party, and 6 percent have no preference.
Bonuses: Some employees, however, may get their bonus wishes after all. More than half of employers (54 percent) plan to give employees a holiday bonus this year, up from 47 percent in 2014. More than 1 in 10 employers say they will give a larger bonus than last year (14 percent).
Gifts: Many employers' seasonal goodwill doesn't stop at parties and bonuses. Forty-five percent of employers will give employees gifts this year (up from 40 percent in 2014), and 47 percent will give charitable donations.
Survey Methodology
This survey was conducted online within the U.S. by Harris Poll on behalf of CareerBuilder among 2,326 hiring and human resource managers ages 18 and over (employed full-time, not self-employed, non-government) and 3,602 employees ages 18 and over (employed full-time, not self-employed; including 3,321 in the private sector) between August 12 and September 2, 2015. Percentages for some questions are based on a subset, based on their responses to certain questions. With pure probability samples of 2,326 and 3,602, one could say with a 95 percent probability that the overall results have sampling errors of +/- 2.03 and +/- 1.63 percentage points, respectively. Sampling error for data from sub-samples is higher and varies.
About CareerBuilder®
As the global leader in human capital solutions, CareerBuilder specializes in cutting-edge HR software as a service to help companies with every step of the recruitment process from acquire to hire. CareerBuilder works with top employers across industries, providing job distribution, sourcing, workflow, CRM, data and analytics in one pre-hire platform. It also operates leading job sites around the world. Owned by TEGNA Inc. (NYSE:TGNA), Tribune Media (NYSE:TRCO) and The McClatchy Company (NYSE:MNI), CareerBuilder and its subsidiaries operate in the United States, Europe, South America, Canada and Asia. For more information, visit www.careerbuilder.com.
( Press Release Image: https://photos.webwire.com/prmedia/2/201330/201330-1.png )
Related Links
WebWireID201330

This news content was configured by WebWire editorial staff. Linking is permitted.
News Release Distribution and Press Release Distribution Services Provided by WebWire.