Remembering Past Lives and Learning How to Heal: How Old Memories, Feelings and Trauma Can Affect People in this Life
Certitude Life Coaching director, MechanicalMIND coach Lorraine Enright reveals how past life experiences can block progress and success in this life.
Queensland, Australia –
WEBWIRE
–
Tuesday, July 7, 2015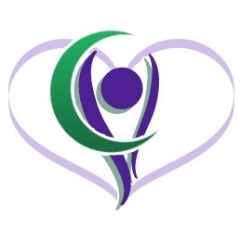 Certitude Life Coaching helps people to become clear on their purpose, and recognise the obstacles in their life holding them back.
Arsonphobia in this life time may be a result of being badly burned or burnt alive in a past life, or Thalassophobia, an intense and persistent fear of the ocean may be from a past experience of being on a sinking ship.
Children are taught from a very early age to identify with, and connect their self-worth to their perceived intellectual positioning in the classroom; that is, their ability to read, write and count. As a result, the importance placed on their emotional intelligence, intuition and creativity within the school community is limited in comparison.

Children act like sponges, selectively absorbing and learning from the people and experiences in their immediate environment. The beliefs, expectations and lessons learned in life that get filtered in or out at any given time is unpredictable, and those things often show up as mind restrictions once a child steps in to adulthood. For example, a child told they're unlovable may have difficulties as an adult to connect in intimate relationships, and a child made to believe they're 'slow' may choose not to try new things in adulthood for fear of failure.

These feelings can also be felt and carried over for people who may not be aware that they're remembering past lives. Phobias are often the result of a person's residual memories of a past life, where the cause of paralysing fears in this life have no explanation. For example, arsonphobia in this life time may be a result of being badly burned or burnt alive in a past life, or thalassophobia, an intense and persistent fear of the ocean may be from a past experience of being on a sinking ship.

While it's true that lessons learned in life, this one and those in the past, can open space for growth and emotional development, there's also the potential for them to riddle the soul with fear, confusion and limitations.

Certitude Life Coaching director, Lorraine Enright says that while it may be easy for others to advise people to 'move on' from trauma, phobias or restricting beliefs, learning exactly how to let go of the past can be far more difficult in practice than in theory. "There's a built up energy within people caused by previous energies from the past, and that needs to be released in order to create that flow of who they really are, what they can achieve and how they value themselves," Lorraine says. www.certitudelifecoaching.com.au

"How many times do we hear about people who have tried dieting, again and again without success? I would ask how well these people are really connected to their true selves and what they're feeling. There are so many energies, connections and experiences of who we really are and what our life purpose is, so sometimes recognising our core and our values becomes lost. Once a person acknowledges a past experience that's been holding them back, they need to understand what the learning is within it, and understand that it's okay to have had that experience. Learning creates growth and empowers the person to move forward."

Certitude Life Coaching services are made up of the Life Coaching, NLP, Hypnotherapy and Healing models that all support clients in achieving the best results. Essentially, this program enables people to focus in areas that they are choosing to change and set goals around so that they can achieve specific, measurable results. Ultimately this allows more meaningful choices and consistent action. People's commitment to their life through coaching offers a means for more love, health and balance, joy, intimacy, energy, financial abundance, focus and action in every area of their life.

Discover more about how to let go of the past to allow success, progress and happiness to flourish at www.certitudelifecoaching.com.au.
 

About Certitude Life Coaching

Certitude Life Coaching's mission is to support, guide and re-educate people to find their inner trust by letting go of mind clutter. Inner clarity results after releasing negative limiting beliefs and decisions, and understanding draining emotions like anger, fear, doubt, worthlessness, anxiety and stress.

Certitude Life Coaching helps people understand that they do the best they can with the knowledge and circumstances that surround them at that time, so they can live the authenticity of their 'true essence' filled with love, health and happiness.
 
( Press Release Image: https://photos.webwire.com/prmedia/28453/198706/198706-1.jpg )
WebWireID198706
Contact Information

Lorraine Enright
MechanicalMIND Coach
Certitude Life Coaching
(61) 0408 827 116

This news content may be integrated into any legitimate news gathering and publishing effort. Linking is permitted.
News Release Distribution and Press Release Distribution Services Provided by WebWire.