The Carlyle Group Commits up to $500 Million to Magna Energy Ltd.
Investment to focus on oil and gas opportunities across South Asia
London, UK –
WEBWIRE
–
Monday, June 22, 2015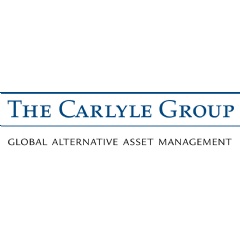 Global alternative asset manager, The Carlyle Group (NASDAQ:CG), announced today that it is committing an equity line up to $500 million in Magna Energy Ltd, an upstream oil and gas company led by Dr Mike Watts and Jann Brown, who have sixty years' combined experience in the oil industry.
Magna is targeting the building of acreage positions in the Indian Subcontinent, with the objective of creating a full-cycle oil & gas company through acquisitions and local licensing rounds. Magna's primary focus will be development and production with a secondary focus on exploration. Magna's expertise combined with additional capital and significant industry knowledge from Carlyle will help further develop the local oil and gas industry across the Indian Subcontinent, leading to greater energy security, job creation and economic growth.
Funding for the investment will come from Carlyle International Energy Partners (CIEP), a fund that focuses on oil and gas exploration & production, midstream, and refining and marketing in Europe, Africa, Latin America and Asia. This investment is led by Managing Director and Head of CIEP Marcel van Poecke and Managing Director Bob Maguire.
Jann Brown and Mike Watts, Magna Co-Founders and Joint CEOs, said: "We're delighted CIEP has agreed to support the Magna leadership team with a significant equity investment as we seek to build our business across South Asia - a region we both know well. We believe there is strong growth potential in countries such as India, Bangladesh and Myanmar, which seek to grow their local energy markets. Furthermore, we are excited at the prospect of helping to drive economic growth in the Indian subcontinent by bringing new technology and capital to the local oil and gas sector – India, in particular, is set to emerge shortly as the world's fastest growing major global economy."
Marcel van Poecke, Managing Director, and Head of CIEP, said: "We are pleased to partner with Jann Brown and Mike Watts, who have a long history of success in the Indian Subcontinent. CIEP will provide capability and support through its global energy platform as we seek to participate in the economic growth of India and neighbouring countries. Our investment will help fund Magna's development and production plans allowing it to focus on cash generative and organic growth opportunities in the oil and gas sector across the subcontinent."
Notes to editors
About the Carlyle Group
The Carlyle Group (NASDAQ: CG) is a global alternative asset manager with $193 billion of assets under management across 130 funds and 156 fund of funds vehicles as of March 31, 2015. Carlyle's purpose is to invest wisely and create value on behalf of its investors, many of whom are public pensions. Carlyle invests across four segments – Corporate Private Equity, Real Assets, Global Market Strategies and Investment Solutions – in Africa, Asia, Australia, Europe, the Middle East, North America and South America. Carlyle has expertise in various industries, including: aerospace, defense & government services, consumer & retail, energy, financial services, healthcare, industrial, real estate, technology & business services, telecommunications & media and transportation. The Carlyle Group employs more than 1,650 people in 40 offices across six continents.
Web: www.carlyle.com
Videos: http://www.carlyle.com/news-room/corporate-videos_new
Tweets: www.twitter.com/onecarlyle
Podcasts: www.carlyle.com/about-carlyle/market-commentary
About Carlyle's Energy Platform
Carlyle has constructed a broad-based energy investing platform (currently with over $10 billion in capital to deploy) offering innovative investment opportunities, including international energy investing in oil & gas exploration & production, mid- & downstream, refining & marketing and oil field services in Europe, Africa, Latin America and Asia (CIEP), U.S. energy investing (NGP Energy Capital Management where Carlyle owns 55% of management fee-related revenues), project finance (Energy Mezzanine), Power (Cogentrix) and the firm's proven buyout capabilities in transactions such as Philadelphia Energy Solutions and Kinder Morgan. Supporting this is the Carlyle network and capital markets experience.
About CIEP
Established in May 2013, the CIEP team focuses on oil and gas exploration and production mid- & downstream, refining and marketing and oil field services in Europe, Africa, Latin America and Asia. The CIEP team focuses on transactions where it has a distinctive competitive advantage and can create tangible value for companies in which it invests, through industry specialization, deployment of human capital and access to The Carlyle Group's global network. The team operates primarily from offices in London while leveraging Carlyle's local offices to pursue opportunities across Europe, Africa, Asia and Latin America and is reinforced by The Carlyle Group's regional fund teams and global investment professionals.
The CIEP team consists of 14 investment professionals, all with extensive international oil and gas industry investment and operational expertise. In addition to Marcel van Poecke, it includes Managing Directors Bob Maguire and Joost Dröge, both industry veterans with 55 years' combined successful energy investing experience, as well as Paddy Spink, Senior Advisor to CIEP, with 35 years' upstream experience in Africa, Latin America & Europe. The advisory team for CIEP has offices in London and they will continue to benefit from the support of the firm's global network of 40 offices.
CIEP current investments include: Varo Energy, a Swiss-based refining, storage and distribution business operating in Germany and Switzerland; Discover Exploration, an oil and gas exploration company based in the UK that focuses on Africa, Latin America and Asia; Midia Resources, a Romanian based gas production group; Neptune Oil & Gas which focuses on large-scale oil and gas opportunities in the North Sea, North Africa & South-East Asia and HES International, a European liquids, dry-bulk storage and handling business.
About Magna Energy Ltd.
Magna is a private, value focused energy company founded initially as a passive investment vehicle by Dr Mike Watts and Jann Brown in 2013. Until May 2014, Mike and Jann were also, respectively, the Deputy CEO and Managing Director of FTSE-100 oil and gas exploration and production (E&P) company Cairn Energy PLC (Cairn). Between them they have over 60 years' experience working in the oil industry since starting their careers with Shell International and KPMG in 1980 and 1987 respectively. They both also have well demonstrated value creation and project successes across the South Asia region over the past 30 years.
Dr Mike Watts has a career history of nearly 50 oil and gas discoveries (in Pakistan, Thailand, Myanmar, Bangladesh, and India), cumulatively resulting in more than 500,000 boepd of production, to which recent Cairn discoveries in Senegal (2014) will eventually be added. In addition to Shell, he worked with Burmah Oil, Premier Consolidated Oilfields, Holland Sea Search, Command Petroleum, Snyder Oil International and Cairn Energy PLC throughout South Asia and the Far East. He has been the architect of a regional growth strategy which culminated in the flotation of Cairn India in 2007 with a market cap of over US$10 billion and gross operated production in excess of 220,000 boepd, the return of US$4.5 billion of capital to Cairn shareholders (2007 and 2011) and the re-investment of US$3 billion into the Cairn business (2007 to 2014). Prior to his role as Exploration & New Business Director and Deputy CEO at Cairn Energy, Mike was CEO and Managing Director of the Amsterdam-listed Holland Sea Search. Mike has been on public boards since 1991, he was the CEO & Managing Director of the Amsterdam listed Holland Sea Search, the Exploration & New Business Director and the Deputy CEO at Cairn and is a non-executive director on the SOCO International Board.
Jann Brown trained with KPMG and joined Cairn in 1997, becoming its CFO in 2006, when she was the only female CFO in the FTSE 100, and its Managing Director in 2011. Jann has experience of managing large multi-disciplinary international teams; raising capital on public markets in both UK and India (with $2 billion raised for Cairn India IPO in 2006 this was the largest ever capital raise in Mumbai); arranging multilateral debt facilities (corporate, RBL and hybrid) of up to $ 1 billion; carried responsibility for the budgeting and control of multi-billion dollar capital projects; project managed and/or negotiated a number of international M&A transactions - at asset, private company and listed company levels. In the run up to the IPO of Cairn India, Jann worked as CFO of the company to prepare it for flotation and sat on the board as a non-executive director until the Vedanta group assumed control in December 2011. For the year 2014/15 Jann was elected by her peers as President of the Institute of Chartered Accountants of Scotland, the oldest Professional Institute in the world. Jann is a non-executive director on the Boards of Wood Group and Troy Income and Growth Trust.
Further information on Magna Energy Limited, including the most recent Annual Report and Accounts, for year to 31st March 2015, is available from Companies House.
# # #
( Press Release Image: https://photos.webwire.com/prmedia/2/198446/198446-1.jpg )
Related Links
WebWireID198446

This news content was configured by WebWire editorial staff. Linking is permitted.
News Release Distribution and Press Release Distribution Services Provided by WebWire.