Mars Announces Pioneering Partnership With World Food Programme On World Health Day
The partnership marks World Food Programme's (WFP) first ever collaboration with Mars on food safety, supporting WFP's drive to deliver more locally sourced, safe food in Africa
MCLEAN,VIRGINIA –
WEBWIRE
–
Tuesday, April 7, 2015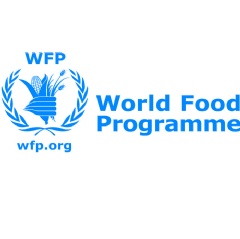 Mars, Incorporated and the United Nations World Food Programme (WFP) have announced a new partnership today - on World Health Day - that will improve the provision of safe, locally-sourced food the organization provides to those in need in Africa. The two-year partnership will advance the way in which WFP works with its suppliers in Africa – establishing new food safety guidelines for local suppliers in-country to improve the availability of safe foods for those in need.

WFP's policy is to buy food as close as possible to where it is needed - to help sustain local economies as well as to save time and money. It purchases more than two million metric tons of food every year and at least three quarters of it comes from developing countries - including over 790 metric tons in Africa in 2013 alone. Since food safety standards in-country often require improvement and local farmers need guidance on procedures, food safety in its local supply chain has always been a priority for WFP.

Through the partnership, Mars will provide technical expertise to inform the food safety processes of WFP, and will fund the hire of a new, full-time expert within WFP based in Nairobi, dedicated to food safety. This new hire will lead the implementation of expanded food safety initiatives in Africa, working with local suppliers to improve procurement of food products. Mars will use its vast experience in this area to guide this process through workshops, auditing of suppliers and lab analyses.

"This partnership will enable WFP to further develop its procurement policies and ensure that locally sourced food gets to those who need it safely and efficiently," states Jay Aldous, WFP's Director of Private Partnerships. "With Mars, Incorporated providing its food safety expertise, the collaboration will strengthen our supply chain management which will further our efforts to achieve zero hunger in our lifetime."

Dave Crean, Vice President, Corporate Research and Development, Mars, Incorporated added: "Food safety remains a huge global challenge. Unsafe food has serious consequences for health, but it can also lead to loss of supply chains and cripple economies by preventing countries from being able to meet import standards in developed markets. Aflatoxin – a common naturally occurring fungal toxin – negatively impacts the health of millions of people every year and is a particularly difficult challenge in Africa. Mars hopes to share its knowledge, expertise and capabilities to help mitigate the risk of aflatoxin and other food safety risks. We are committed to this food safety partnership with WFP as part of a program of initiatives created to help raise the standard on food safety globally."

The partnership is the latest in a number of projects from Mars which focus on the significant public health challenges of food safety and how industry leadership and collaboration can help tackle food security. Mars is planning to support the African Union Commission based Partnership for Aflatoxin Control in Africa (PACA) to help African farmers control aflatoxins in food crops such as peanuts and maize to help reduce health impacts among women and stunting in children. In January 2015, Mars established its collaborative food safety platform with IBM Research - the "Consortium for Sequencing the Food Supply Chain" - that will investigate how genomics can make food safer - and later this year it will open a new global food safety center in China. Additionally, Mars announced in partnership with UC Davis, a new Innovation Institute that will bring together the right expertise needed for targeted innovation at scale to tackle complex sustainability challenges related to food, agriculture and health.

About Mars, Incorporated

Mars, Incorporated is a private, family-owned business with more than a century of history and some of the best-loved brands in the world including M&M'S®, PEDIGREE®, DOUBLEMINT® and UNCLE BEN'S®. Headquartered in McLean, VA, Mars has more than $33 billion in sales from six diverse business segments: Petcare, Chocolate, Wrigley, Food, Drinks and Symbioscience. More than 75,000 Associates across 73 countries are united by the company's Five Principles: Quality, Efficiency, Responsibility, Mutuality and Freedom and strive every day to create relationships with stakeholders that deliver growth we are proud of as a company.

For more information about Mars, Incorporated, please visit www.mars.com. Follow us on Facebook, Twitter, LinkedIn and YouTube.

About World Food Programme

WFP is the world's largest humanitarian agency fighting hunger worldwide, delivering food in emergencies and working with communities to improve nutrition and build resilience. Each year, WFP assists more than 80 million people in 75 countries.
( Press Release Image: https://photos.webwire.com/prmedia/3/196903/196903-1.jpg )
Related Links
WebWireID196903

This news content was configured by WebWire editorial staff. Linking is permitted.
News Release Distribution and Press Release Distribution Services Provided by WebWire.