Three Reasons Why Your Company Needs a 2015 IT Budget Now
Your company's IT Infrastructure is an investment, and there should be a return on that investment, in increased production, cost containment or business agility. Here are just three reasons why your company needs a 2015 IT budget. visit: http://www.clarecomputer.com/itbudget for more information.
San Ramon, CA 94983 –
WEBWIRE
–
Monday, September 8, 2014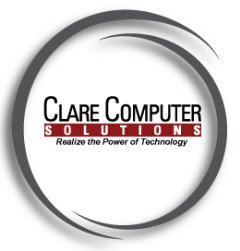 Clare Computer Solutions is offering FREE 1 hour 2015 IT Budget Consultations to SF Bay Area companies September - December 31st.
"We are offering a FREE 1 hour no obligation IT budget consultation to SF Bay Area Companies." Brad Mendonsa, CEO, Clare Computer Solutions
(San Ramon, CA) For a lot of companies, Information Technology (IT) is seen as simply a cost center — a set of tools that help the business, and the costs for these tools are dictated by immediate needs.   Costs for technology appear unpredictable – they spike when things break, or if the company expands, or for a variety of reasons.  These unexpected spikes put pressure on the company's cash flow, and often, decisions are made based upon available capital, rather than strategic need.
It should not be this way!
Your company's IT Infrastructure is an investment, and there should be a return on that investment, in increased production, cost containment or business agility.  
Companies that embrace the notion of strategic planning for their IT (including an annual budget) reap a number of benefits from this paradigm.
1) Predictable Expenses
By having a budget that lists the company's IT assets and their age, it's possible to do some "future-proofing".  By refreshing aging technology in an orderly fashion, it's possible to plan for the replacement and the costs associated with it. By looking at the IT Infrastructure as a whole, rather than paying attention to what's failing, you can take better control of the costs of that infrastructure.
2) Better Production
When the IT Infrastructure becomes stable and reliable, due to aging assets being cycled out prior to failure, production should be better.  Downtime for any part of your company's technology can cost thousands of dollars per hour. With a budget, you can spend far less money preventing costly outages and downtime.  Plus, employees stay productive because the tools they depend on are consistently reliable.
3) Better Security
Older technologies, even when coaxed into lasting past their prime, have a greater cost for support and security risks than more up-to-date technologies.  Having a budget helps ensure that your technology is better protected – software and license renewals are planned, and included in the budget, and upgrades to software and hardware can be planned in an orderly fashion.
What this boils down to, is with an annual IT budget, you can take control of your company's technology.  Without a budget or strategic plan, the technology tends to be in control.  You don't want your technology calling the shots at your company!
Clare Computer Solutions offers strategic planning, and IT budgeting for all its managed services clients, and we have seen time and time again how these clients benefit from the practice.  We are offering a FREE 1 hour no obligation IT budget consultation to companies in the San Francisco Bay Area– Visit: http://www.clarecomputer.com/itbudget to see how we can help you.
About Clare Computer Solutions (CCS)

Clare Computer Solutions has been providing high quality IT Network Services and Network Support to Bay Area companies since 1990. CCS has installed over 2,400 multi-user networks and serviced many more. Clients represent diverse industries including: healthcare, manufacturing, construction, insurance, service industries, legal, hospitality and more throughout the San Francisco Bay Area and Northern California. The company is based in San Ramon, California. Visit: http://www.clarecomputer.com
Our Services
We have experience in deploying solutions utilizing technology from Microsoft, Novell, Citrix, VMware, Cisco, Hewlett-Packard, Dell and many other industry leaders. Our long-term relationship with these manufacturers ensures considerable depth of knowledge in these products, and how they interoperate. What this means to our clients: solutions are deployed quickly and correctly.
Our Process
CCS strives for seamless integration and high touch customer service from the most highly certified and trained team possible. Clients are kept informed with monthly reports and quarterly reviews. From our detailed invoices to our process, clients regularly report that they appreciate our level of detail and transparency when it comes to their business.
Our internal performance guidelines ensure that we continue to perform at peak level to service all of your IT needs.
Our Mission
CCS is a technology partner committed to our client's future by listening, strategizing and implementing cost effective technology solutions. We are an extension of our client's business and are interested and committed to their long-term success. We ensure that your technology supports the vision, experience and the passion that is the basis of a thriving business.
Our Vision
We are dedicated to becoming the premier technology solutions provider in the Bay Area by following these three tenets:
• Listening to our clients and understanding their needs
• Becoming our client's trusted advisors
• Following best practices, policies, and systems, which create greater responsibility and accountability to the client and to each member of our team.
Visit: www.clarecomputer.com
###
( Press Release Image: https://photos.webwire.com/prmedia/20078/190330/190330-1.jpg )
WebWireID190330
Contact Information

Sandra Evans
PR Manager CCS
Sandra Evans & Associates (SE&A)

This news content may be integrated into any legitimate news gathering and publishing effort. Linking is permitted.
News Release Distribution and Press Release Distribution Services Provided by WebWire.